Bollywood is one of the most loved industries in the world. It is filled with highly talented actors and actresses. Bollywood celebrities have to maintain their physical appearance to look beautiful on screen. They have to control their diet and have to do exercise to be fit. However, some Bollywood celebrities have food as their weakness and love to cherish food. These celebrities are an enormous foodies and enjoy eating delicious cuisines.So let us list some Bollywood celebrities who are huge foodies.
Priyanka Chopra is a successful actress in Bollywood. She is also well known in the Hollywood industry. Priyanka is a beautiful actress and has extraordinary acting skills. She loves to eat proper Punjabi food and is a huge foodie. According to Priyanka, one should always eat without guilt and enjoy the little joys of the world.
Sonam Kapoor is an adorable actress in Bollywood. She is known for her bold behavior and extraordinary fashion sense. Sonam loves to eat delicious food and often expresses her love for food. Sonam is a sensitive person and has dealt with health issues. But, still, her passion for food is admirable.
Alia Bhatt is a successful young actress in Bollywood. She is a cute, beautiful, and highly talented actress. Alia Bhatt loves to eat different kinds of food. She mainly loves Ghar ka khana like dal chawal, dahi chawal, moong dal ka halwa, pizza, and aloo. Alia has often expressed her love for food in her YouTube videos, where she talks about her go-to food.
...
Shilpa Shetty is one of the fittest actresses in Bollywood. She is beautiful and has given several blockbuster movies to Bollywood. Shilpa is a fitness freak and practices Yoga to remain healthy. Although, Shilpa has immense love for food and enjoys eating. She cherishes all her favorite meals on her cheat days and maintains her diet regularly.
...
Vicky Kaushal is a handsome actor in Bollywood. He is a highly talented actor, and girls drool over his looks and charm. Vicky Kaushal is a Punjabi guy and is a huge foodie. Although, Vicky is attracted to sweets primarily. He has described his love for cakes and desserts in his posts and interviews. 
...
Vidya Balan is a talented actress in Bollywood. She is often known for her kind nature and bold behavior. The actress has given unique movies to Bollywood. Vidya is a person who enjoys home-cooked food the most, but once, she was caught having Sev puri on the street. She has also confessed her endless love for masala chai
...
7. Kangana-Ranaut
​Kangana-Ranaut is a beautiful Pahadi actress. She is known for her outspoken nature and bold statements. Kangana is a beautiful and talented actress. The actress loves to enjoy food and especially street foods. Kangana once had Gol gappe and Chaat in the middle of her film shoot as she was craving it.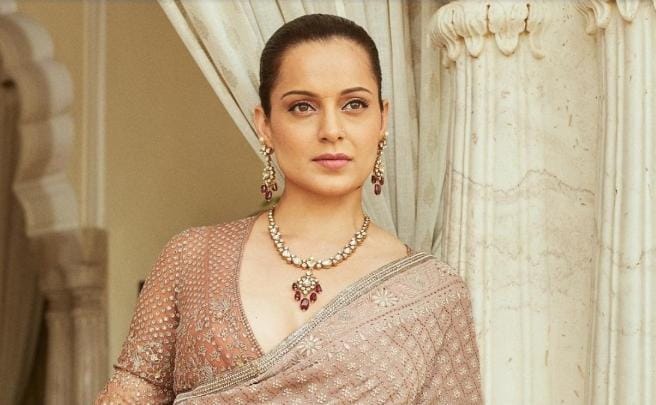 ...
Varun Dhawan is a famous actor in Bollywood. He is well known for his looks and movies. Varun is a huge foodie and has often described his love for food in his interviews. Varun is often caught eating food like Noodles, Pizzas, and Cheesecakes. He wrapped his movie Kalank shoot with a pizza party with his costars.
...
Bipasha Basu is a Bengali beauty of the Bollywood industry. She is a fitness freak and maintains her body well. Bipasha is a talented actress and has been part of many famous movies. Although, the actress is a huge foodie and loves to eat delicious foods. She often posts clips of her food on social media. She enjoys making meals for her family too.
Kapoor is an adorable actress in Bollywood. She is admired for her cute, simple, and grounded nature. Shraddha is a talented actress as well. Shraddha has clear skin and a fit body, but she enjoys food. Shraddha is a huge foodie, and her favorite food is Sushi. With all her love for food, she has maintained her body and flawless skin.