Adopting children is a noble work which brings us closer to spirituality. As human beings, it should be our responsibility to make this world a better place. Many notable Bollywood celebrities have taken the step of adopting children and giving them a comfortable home and family. These celebrities should be applauded for their open-mindedness and humanity. Here is a list of ten such Bollywood celebrities who are known for adopting children.
1.
...
Sushmita Sen is the epitome of beauty and grace in India. She had won the title of Miss Universe in 1994 and is known for her work in films like Biwi No. 1, Aankhen, Main Hoon Na Click to look into! >> Read More... , Sirf Tum, Maine Pyaar Kyun Kiya, Zindaggi Rocks, etc. She took the bold step of adopting children without getting married. In the year 2000, she adopted a little girl named Renee. Furthermore, she adopted another girl, Alisah, in the year 2010. She has played the role of a single mother with all honesty and dedication.
2. Raveena Tandon Raveena Tandon is an Indian film actress who is kn >> Read More...
...
Raveena Tandon was a very famous Bollywood actress in the 1990s. She has starred in films like Laadla, Aks, Andaz Apna Apna Click to look into! >> Read More... , Mohra, Dulhe Raja Click to look into! >> Read More... , Shool, Soch, Akhiyon Se Goli Maare, Satta, etc. She adopted two girls in the year 1995, named Pooja and Chhaya. Pooja was eleven years old at that time, and Chhaya was eight. Later, Raveena got married to Anil Thadani Anil Thadani is a distributor and a husband of Bol >> Read More... and had two children of her own, a boy and a girl. She has brought up four of her children with a lot of love and care. Recently, she walked Chhaya down the aisle.
3. Mithun Chakraborty When we talk about the few legends in the Indian f >> Read More...
...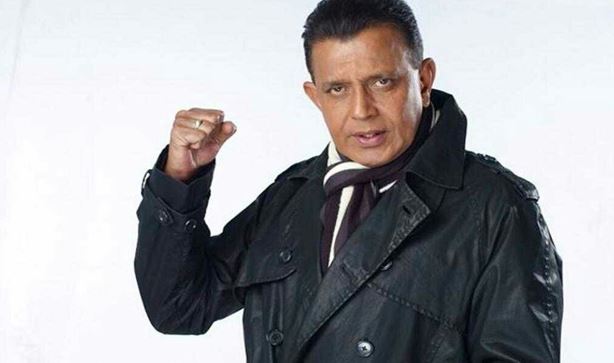 Mithun Chakraborty is the disco star of the last era. He has made his mark in Bollywood with films like Disco Dancer Click to look into! >> Read More... , Mrigayaa, Do Anjaane, Taxi Chor, Hum Paanch, Kismet, Dhuaan, Ashanti, Taqdeer, Pasand Apni Apni, Baazi, Parivaar, Agneepath, Dushman, etc. Mithun has three sons of his own, named Mahaakshay, Ushmey, and Namashi. He also adopted a baby girl and named her Dishani. She has grown up in his household as a member of his family with all the love that she deserves. Mithun's good heart is reflected in this deed.
4. Rahul Bose Rahul Bose, who is an actor, director, writer and >> Read More...
...
Rahul Bose is one of the most sensible actors in Bollywood. He has appeared in films like Jhankaar Beats, Mr. and Mrs. Iyer, Pyaar Ke Side Effects, Chameli, Shaurya, etc. He has also done a few great Bengali movies. Apart from his work in Bollywood, he is known for his good heart and charitable ways. He runs a charity in the Andaman and Nicobar Islands. He has done the noble deed of adopting six children from the organization. He pays for their livelihood, education and basic needs.
...
5. Preity Zinta Preity, also known as Preity Zinta is a famous Act >> Read More...
...
The gorgeous Preity Zinta is a well-known Bollywood actress known for her cuteness and acting skills. She has done films like Dil Se, Soldier, Salaam Namaste Click to look into! >> Read More... , Kya Kehna Click to look into! >> Read More... , Koi Mil Gaya, Veer-Zaara, Kal Ho Naa Ho, Dil Hai Tumhara, Kabhi Alvida Naa Kehna, etc. Preity Zinta is also known for doing social work. She adopted thirty-four orphan children in the year 2009. The orphans were from Mother Miracle School in the town of Rishikesh. Preity pays for their education and basic needs. She has won the hearts of the Indian audience by her generosity and social awareness.
6. Kunal Kohli One of the prominent faces in the industry of Boll >> Read More...
...
Kunal Kohli is a well-known Indian director, producer, and writer. He has made films like Fanaa, Mujhse Dosti Karoge, Hum Tum Click to look into! >> Read More... , Break Ke Baad Click to look into! >> Read More... , Thoda Pyaar Thoda Magic, etc. Kunal Kohli married Ravina Kohli Bio coming soon... >> Read More... who is also a director and has been associated with shows like Koffee With Karan. They worked hard to adopt a child for a long time. After many difficulties, they managed to adopt a baby girl. The couple has named her Radha, and they are now a happy family.
7. and Debina Bonnerjee A girl from Kolkata had no dreams of becoming a mo >> Read More...
Gurmeet Choudhary is a television and film actor who has starred in films like Khamoshiyan, Wajah Tum Ho Click to look into! >> Read More... , etc. Debina, his wife, is also an actress working in Mumbai. They recently decided to adopt two girls from Bihar whom they had met in 2013 in the small town of Jampur. The girls are named Pooja and Lata, and they used to work as domestic help to earn their livelihood. Both of them are orphans, and the couple is almost through the legal procedure to adopt them and bring them home.
8. Nikhil Advani Nikhil Advani is an ace Indian film producer, scre >> Read More...
Nikhil Advani is a Bollywood director, producer, and screenwriter. He has been associated with films like Kal Ho Naa Ho, Salaam-e-Ishq, Patiala House Click to look into! >> Read More... , Delhi Safari Click to look into! >> Read More... , D-Day, Hero, Airlift, Katti Batti Click to look into! >> Read More... , etc. Nikhil is married to a woman named Suparna Gupta. They decided to adopt a little girl named Keya. They brought her home when she was four years of age, and Nikhil has been known to say that his daughter means a lot to him and his wife. They are loving parents indeed.
9. Neelam Kothari During the mid 80s Neelam Kothari had a successful >> Read More... and Sameer Soni
Bollywood actress Neelam Kothari tied the knot with actor Sameer Soni in the year 2011. They adopted a daughter in 2013 and named her Ahana. She was a few months old when they brought her home. Neelam has said that they always wanted a daughter, and it was a mutual decision. They shower their daughter with love and affection all the time and even gush over her publicly. The couple has set an example by pointing out that adoption is a beautiful thing and does not make any difference in the love that is there in the minds of the parents for their children.
10. Dibakar Banerjee Dibakar Bannerjee is a director and screenwriter a >> Read More...
Dibakar Banerjee is a talented Bollywood director who has made films like Khosla Ka Ghosla, Shanghai, Oye Lucky! Lucky Oye!, Bombay Talkies Click to look into! >> Read More... , Love Sex Aur Dhokha, and Detective Byomkesh Bakshy Click to look into! >> Read More... . He is married to a woman named Richa Puranesh Richa Puranesh is a marketing executive with a bac >> Read More... who works in marketing. The couple lives in Mumbai with their daughter named Ira. They adopted her from an orphanage in Mumbai and are bringing her up as their dear daughter. They are loving parents and make sure their daughter has everything she needs and wants.