Now a days even showing cleavage in movies drags actresses in big controversies but believe it or not; people were much more tolerating, and open minded before.
Today we will tell you about top 10 actresses who went nude on-screen.
1. Simi Garewal Simi Garewal, popularly known as "The Lady in Whit >> Read More... in " Mera Naam Joker Story Soon >> Read More... "
...
Mera Naam Joker was released in 1970. Simi Garewal did a bathing scene in this movie for which she went totally nude. She was very bold in her choice of roles. Not only for this movie but she dropped her clothes in ' Siddhartha Click to look into! >> Read More... ' as well.
2. ' Mandakini Mandakini was born as Yasmin Joseph on July 30, 19 >> Read More... ' in Ram Teri Ganga Maili
...
In 1985 Mandakini did a scene in this movie where she went wet under a waterfall wearing nothing but a just transparent white sari flashing her breasts. No doubt this scene gained a lot of attention.
...
3. Nandana Sen Nandana Sen is an Indian Film actress, who is endo >> Read More... in " Rang Rasiya Click to look into! >> Read More... "
This movie was made in 2008 but was released in India in 2014. Nandana Sen was 41 when she went nude on-screen for this movie. She entirely bared her breasts for this movie.
4. Zeenat Aman Zeenat Aman is a trendsetter and the most versatil >> Read More... in " Satyam Shivam Sundaram 'Satyam Shivam Sundaram' was a Telugu lang >> Read More... "
In 1978, Zeenat created a stir in the industry when she went topless for a song partially flashed her breasts for this movie. No wonder why she is called one of the boldest actress of her time.
5. in "The Cloud Door"
In 1994, Anu Agarwal did a complete nude love making scene with Murad Ali Murad Ali is the son of famous Indian filmmaker, t >> Read More... . It was a very bold and erotic scene. This scene is still remembered as one of the boldest scene in Bollywood's history.
6. in Maya Memsaab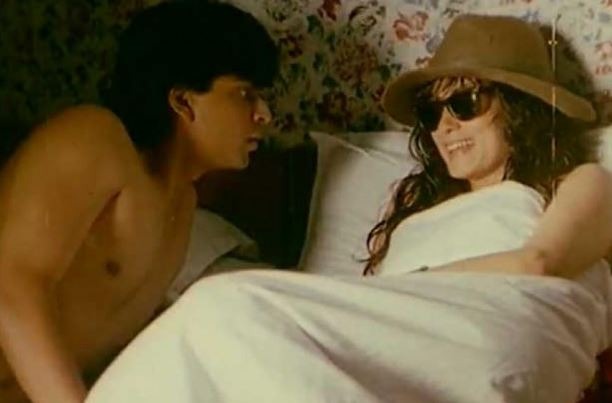 ' In this movie, Deepa Sahi played the role of a woman having affair with much younger man, Shah Rukh khan. This movie was released in 1993. Deepa Sahi went topless for this movie and flashed her breasts on-screen
7. Paoli Dam The Bengali film actress was born on 4th October 1 >> Read More... in 'Hate Story'
This Bengali beauty did quite a lot of bold scenes in the movie. This movie was released 2012, and Paoli gained so much attention for her nude scenes. No doubt she looked way too hot in this movie.
8. Udita Goswami Udita Goswami is an Indian actress born on 9th Feb >> Read More... in 'Zeher'
In 2005, Udita Goswami and Emraan Hashmi Emraan Hashmi is one of the most successful & cont >> Read More... did a very sensual strip scene. When audience thought it couldn't get any hotter than this, the actors blew our minds with super hot scenes.
9. Seema Rahmani in 'Sins'
This movie was made in 2005 and got banned before people could even watch this. Seema Rahmani appeared topless in many scenes opposite Shiney Ahuja Shiney Ahuja was born on May 15, 1975, to Suraj Pr >> Read More... .
10. Sherlyn Chopra Sherlyn Chopra is a renowned Bollywood actress, wh >> Read More... for "Kamasutra 3D"
Sherlyn Chopra gained way too much attention for this movie. She performed many erotic scenes and went completely nude in this movie.