"Channel V" started up as a music channel, which later on came up with ideas of new shows, and it became a hit. So let us see some of the best shows of "Channel V."
1. D3 (' Dil Dosti Dance Haritha is a TV actress. She started her acting ca >> Read More... ')
...
"D3" is a show with lots of dance, drama, romance and comedy. It is a complete package which made it one of the hit shows and also gave more recognition to some of India's unrecognised best dancers.
2. 'Gumrah End of Innocence – Season 1'
...
Crime based shows are all over the television channels nowadays, and it sometimes gets irritating to see the same things again and again. But "Gumrah" came with a unique plot showing the crimes done by juveniles and all the episodes have a different storyline, which attracted the viewers.
3. ' Heroes Click to look into! >> Read More... -The Fightback Files'
...
"Heroes" is an inspirational reality show which telecasts the heroic stories of women in India, who need to fight against the world in every field.
4. ' Dare 2 Date Date to Date is a dating reality show that airs on >> Read More... '
...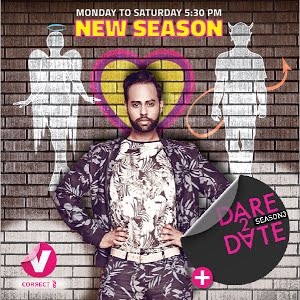 One of the newest entertainment shows was "Dare 2 Date," where unknown people were set up on blind dates. At the end of the episode, after spending the whole day together, they would decide whether they will dare to go a second date with them or not.
...
5. ''
...
A fresh new view into the lives of television celebrities was shown through the show "The Serial." It had all the masala and plots which people wanted to see.
6. ' Get Gorgeous Season 1 India's biggest model hunt 'Get Gorgeous&# >> Read More... '
...
One of the oldest beauty contests is "Get Gorgeous," from which we got some of the finest and known models today, such as Archana Vijaya Archana Vijaya is a multitalented entertainer that >> Read More... .
7. ' Sadda Haq >> Read More... – My Life My Choice'
"Sadda Haq" is the story of a girl in a man's world, trying to achieve her dreams. It also depicts the struggles she goes through by the dominant men of the society. But still somehow she fulfils it all and stands on her own feet and proves herself but it does not end there. Watch the show to know more.
8. 'Paanch-5 Wrongs Make A Right'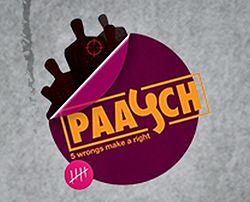 One of the most suspense based serial "Paanch" grabbed the attention of viewers because of its uniqueness and the storyline which focused on the social crime of 'ragging.'
9. BFF ('Best Friends Forever?')
A thriller based series, "BFF (Best Friends Forever)" is about friendship and trust. It had a fresh plot, and the acting was commendable.
10. ' Humse Hai Liife This show was launched on 5 September 2011 and end >> Read More... '
"Humse Hai Liife," is another serial which depicts the struggles of a female boxer in a male dominant sport. It showed the ups and downs that she goes through in life but one day she achieves her goals.