Bollywood and cricket go down a long way. Cricketers have mostly been linked up with Bollywood actress.
1. Virat Kohli Virat is counted amongst the very best players, th >> Read More... :
...
He is the Heartthrob of every Indian right now. He has been in the news more for his relationship with Anushka Sharma Born in an army family to Col. Ajay Kumar and Ashi >> Read More... than his career. He has also been in many ads. This bad boy always seems to be linked with Bollywood one way or the other.
2. MS Dhoni:
...
This cricketer is happily married and also has an adorable daughter. But Dhoni has also done some ads in the past and is all set for his biography to be released in which he will be giving his input.
3. Harbhajan Singh Harbhajan Singh is a popular and most talented cri >> Read More... :
...
He has only recently been associated with Bollywood, mainly because of his relationship and then marriage with the actress Geeta Basra Geeta Basra is known for her multi-ethnic looks.Sh >> Read More... . This couple has recently married and had been in the news for it.
4. Yuvraj Singh Yuvraj Singh is an Indian cricketer, born to a sta >> Read More... :
...
This punjabi munda has acted in punjabi movies in his childhood. But he is mostly in news because of his link ups with famous Bollywood actress, mainly with actresses like Deepika Padukone Deepika Padukone is an Indian actress and model. S >> Read More... , Kim Sharma Kim Sharma, who had been very popular for her role >> Read More... , and most recently with actress Hazel Keech Hazel Keech or Rose Dawn is an actress and model. >> Read More... .
...
5. Vivian Richards: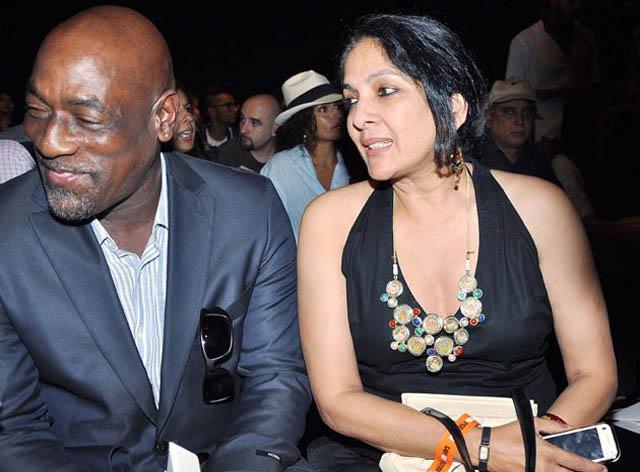 ...
Sir Richard had a short lived relationship with Neena Gupta Neena Gupta is a very popular and well-known figur >> Read More... as he was married at that time. They had a brief affair. Masaba is the love child who now lives with her mother and is a famous designer.
6. Zaheer Khan Zaheer Khan is a former Indian cricketer who playe >> Read More... :
...
He was in a relationship with the Bollywood actress Isha Sharvani For a person who never gave importance to acting, >> Read More... for not less than 8 years. Everybody thought that they would get married but suddenly the news came that they had both called off their relationship.
7. Mansoor Ali Khan Mansoor Ali Khan was born in the small village cal >> Read More... Pataudi:
They were the first couple who made pair of Bollywood Actresses and Cricketers. At that time, Sharmila was one of the most popular actresses and MAK Pataudi was the captain of the Indian cricket team. They got married and had been together since then until the recent demise of tiger Pataudi.