That beautiful child's face that steals your heart and remains your favorite for a long time, but you can't stop them from growing. Here is my list of top 10 cutest child actors:
1. Kavish Majumdar

He played the role of the younger Hrithik Roshan in 'Kabhi Kushi Kabhie Gham'. Recently he acted in the movies like 'Gori Tere Pyaar Mein' (2013) and also in 'Main Tera Hero'.

2. Darsheel Safary

The cute child in 'Taare Zameen Par', he has also won Filmfare Critics Award for Best Actor. Freshly he was seen as a participator in 'Jhalak Dikhhla Jaa 5'. Currently, he is a 19-year-old college student.

3. Partho Gupte

The lead child actor in 'Stanley Ka Dabba', he is also the son of filmmaker Amole Gupte, and he even won National Film Award for Best Child Artist. Recently he starred in the film 'Hawaa Hawaai'.

4. Fatima Sana Shaikh

She acted in 'Chachi 420', 'One 2 Ka 4.' Recently she could be seen in Aamir Khan starrer 'Dangal' this Christmas.

5. Jibraan Khan

He played 7-year-old Shah Rukh Khan's son in 'Kabhi Kushi Kabhie Gham'. He is now all grown up and we hope to see him on screen soon.

6. Harshaali Malhotra

That cute girl in 'Bajrangi Bhaijaan'. She even got nominated for the Best Actor Debut category in an award function.

7. Natasha Khanna

She starred in the film 'Brothers', and recently she got an assignment with Kidzee and ha also worked with a few TV shows. A few days ago she acknowledged that she desired to be a teacher when she grew up.

8. Parzan Dastur

The Sikh kid in 'Kuch Kuch Hota Hai', he also starred in 'Sikandar' and 'Parzania'.

9. Harsh Mayar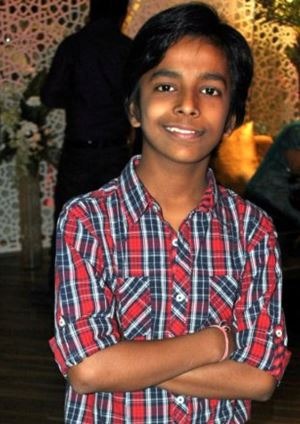 The lead in 'I Am Kalam', he also won National Award in the best child actor category.

10. Armaan Verma

The one portrayed as Shah Rukh Khan's son in 'Ra One' in 2011 is all grown up now.