Most of us associate Bollywood with all the glamour, style, fashion, and luxurious life associated with it. Most of us see the life of celebrities as shown to us via the media. One of the important parts of the life of the Bollywood actors would be their home. It is their personal space and a reflection of who they are. There are several young and recently debuted actors in the industry who have luxurious places to live for themselves. We shall discuss 10 such young actors who have cozy and eye-catching homes.
The actress is majorly known for her role in ' Mirzya Click to look into! >> Read More... ,' and she has a lovely home in her hometown Nashik. While the actress lives primarily in the city she has an eco-friendly farmhouse-style home in her hometown. It is a nature-friendly place where she loves spending time and sticking to her roots.
...
Aparshakti Khurana Aparshakti Khurana was born in Chandigarh to a ver >> Read More...
The actor is better known as the brother of well-known Bollywood actor Ayushman Khurrana. The actor was first seen in the movie Dangal. Aparshakti Khurana has recently bought a lavish home in Panchkula along with his brother. It is a luxurious family home in Chandigarh. The actor brothers want their family to stay together, spend time and create memories together in their new home.
...
Mouni Roy Mouni was born on 28th September 1985 in Cooch Beh >> Read More...
...
Mouni Roy was a well-known name in the television industry and is now trying to make her transition from the small screen to the big screen. The actress bought a lovely cozy apartment in the city of Mumbai. She had even hosted a housewarming party for her near and dear ones. The house has a lot of white and neutral shades which make it classy and evergreen. Her apartment is a perfect blend of class and evergreen.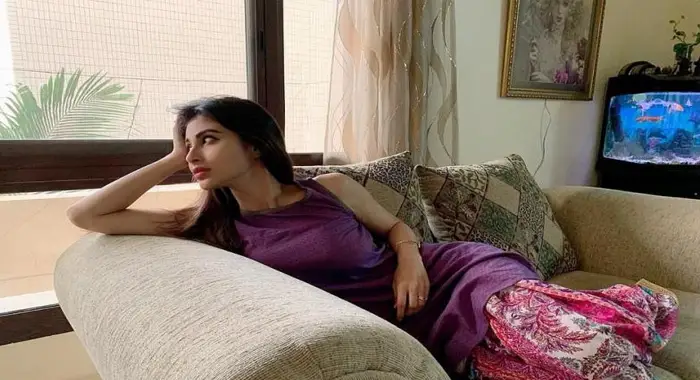 Ishaan Khattar Born on 1st November 1995 in Bombay, Ishaan Khatta >> Read More...
...
Ishaan Khattar is the brother of well-known Bollywood actor Shahid Kapoor Shahid Kapoor also identifies as the name Shahid K >> Read More... . The actor made quite a buzz for the movie 'Dhadak.' The actor shares his home with his mother and pet cat. The charming actor has a lovely home that is filled with warmth. He has a fuss-free and easy-to-operate home. The look of the home is cozy and comfortable. The house has been designed well to ensure that the interiors are not overdone and are just the right amount.
...
Janhvi Kapoor Jhanvi Boney Kapoor was born in the year 1997 Indi >> Read More...
The young actress and daughter of the late actor ' Sridevi Sridevi is an Indian an actress renowned for her w >> Read More... ,' Janhvi Kapoor has a luxurious and eye-catching apartment in Mumbai's Lokhandwala. The house has plenty of showpieces and artworks along with classy furniture pieces. The house is a blend of luxury and comfort.
...
Ananya Pandey Bio coming soon... >> Read More...
...
Ananya Pandey is the daughter of film actor and recently made her Bollywood debut. The actress lives with her parents and the house is a perfect inspiration for a contemporary home. From the living room to the garden of the house, all has been architecturally designed to perfection giving the home a perfect look of class, style, and luxury.
Siddhant Chaturvedi Siddhant Chaturvedi is an Indian film industry act >> Read More...
Siddhant Chaturvedi is the actor who made quite a buzz for his remarks on nepotism in Bollywood and the treatment of star kids. The actor recently fulfilled his wish to get a home in Mumbai. He has bought a house in the posh locality of Juhu. The actor held a house-warming party for his friends in the industry.
Sanya Malhotra Sanya Malhotra is an actress and choreographer and >> Read More...
Actress Sanya Malhotra, who is best known for her role in the movie Badhai Ho, has recently bought her house in Mumbai. While not much is known about her home, she has been quoted saying that it is one of her most expensive purchases to date. She plans to throw a housewarming party for her friends soon.
Alaya Furniturewala Alaya Furniturewala, also known as Alaya F, is a p >> Read More...
Alaya F is the daughter of Bollywood actress Pooja Bedi Born in the year 1970, Pooja Bedi is a former Hind >> Read More... and granddaughter of Kabir Bedi Kabir Bedi is well known Indian television and fil >> Read More... . Alaya is a young and recent entrant to Bollywood. Alaya shares her home with her mother, brother, and three pet dogs. The house is all about luxury, modern furniture, and modern architecture. It has been designed to perfection and nothing has been compromised in the spacious and luxurious home.
Aahan Shetty
Aahan Shetty is the son of Bollywood actor Suniel Shetty Suniel Shetty, a renowned Bollywood actor, was bo >> Read More... and his wife Mana Shetty Mana Shetty is the wife of popular veteran Bollywo >> Read More... . While Ahaan is yet to make his presence felt in the industry, he has a luxurious home that is shared by his parents and sister. The house is luxurious with a great view and some amazing interiors. The architecture of the house has also been done to perfection.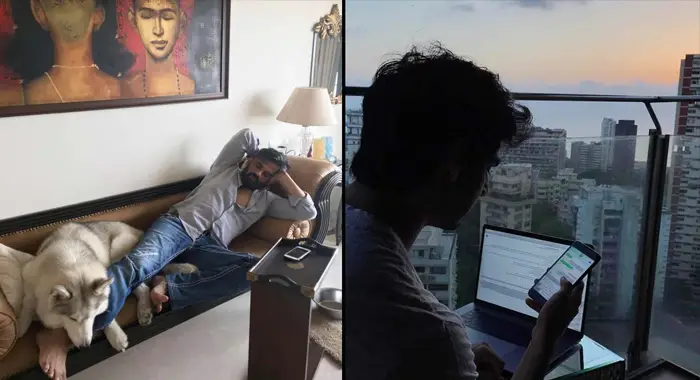 These are some of the houses of young Bollywood actors which are luxurious and home to these upcoming stars.