Bollywood is a place where we see fashion like nowhere else. The actresses also carry themselves very elegantly. The way they wear a particular dress makes a trend. Saree is what represents India in the whole world. Wearing a saree is giving many meanings in Bollywood, and the actresses, and their fashion designers try hard to make a unique fashion out of them. Some celebs look stunning when they wear a saree, they leave the audience awestruck. But there are times when some actresses undergo serious issues carrying a saree.
This actress had to go through a serious saree malfunction. This happens when you have a bad lightening when you are trying out a cloth, and the same happened to her. She wore a transparent blouse which was quite revealing and gave the photographers a chance to mark her name in the malfunction list.
2) Sana Khan
This child actor who turned out to be a hot actress went through a saree malfunction when she wore a much revealing saree. The saree was gorgeous, but the photographers had a chance to take the pictures for the slip up she had to go through.
3) Mandira Bedi
This gorgeous and bold lady has her reputation of wearing some exotic sarees which looks fabulous on her. She owns some of the most beautiful sarees. The lady once wore a saree during a ramp walk but had to go through a malfunction because of the un-positioned blouse. The blouse was way too much revealing.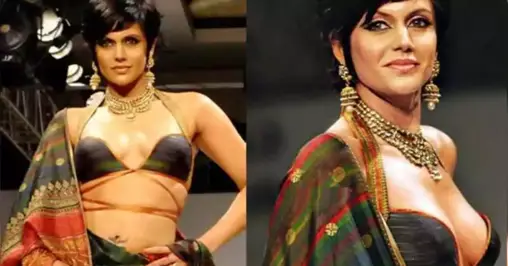 4) Vaani Kapoor
This " Befikre" famed star found her name in the malfunction list because of the function she was in. In the function, she wore a traditional saree, and then she had a slip-up. This gave the media chance to get her malfunction pictures and post them.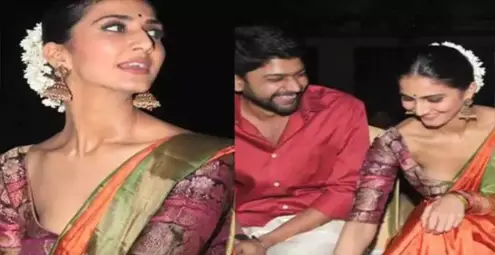 5) Celina Jaitley
This beauty owns the world because of her eyes. She has a wonderful body, and she knows how to carry herself. But one fine evening, she wore an amazing black saree, but her blouse was way too much revealing. The media got to click pictures of her insides very well.
This extraordinary beauty is the one who always sets trends. She always pulls out an outfit as per the designer's expectations. But this one fine night, during an award show; she had a little malfunction which the photographers were able to capture.
This desi girl always has her way with dresses. She is one girl on whom the fashion designers love to experiment, and she always get along their expectations. There was this one time when she tried to wear this amazing black lace saree, she gave the media an opportunity to capture her slipping saree.
This Goddess of beauty is well known for her royal looks. The way she carries herself and her looks is amazing. But, this one time, she had a malfunction when the pad from her bra was slipping out. The paparazzi were clever enough to capture it.
Bebo is well known for her picky nature when she wants to choose a dress. This is why the fashion designers are very particular in designing her dresses. This one time in an award ceremony, she was noticed with a little glitch when we could see her safety pin hanging from her blouse strap.
10) Shilpa Shetty
She is way royal when it comes to outfits, and make sure she gives media news. The diva was seen constantly adjusting her saree during her wedding reception which was kind of odd.