The world is getting advanced, and so, are our Bollywood stars. There was once a period when the celebs used to write back to their fans to show their love and respect towards them. But guess what, now they have their own apps to communicate with their beloved fans. We can now see a trend amongst the stars to come up with innovative ideas and names of their apps through which they can connect with their loving fans. The digital ways to connect are very convenient for both, the stars as well as the fans. How cool, they both are feeling satisfied from their ends.
1. Salman Khan
The Robinhood Pandey of our B-town launched his official mobile app on his 51st birthday named "Being in Touch." Soon, the app created hype, and the google rating of it went to 4.9. The app has features which let you a sneak peak in Salman's life such as his favorite food, daily routine, workouts, etc. The app also has exclusive pictures of the actor.
2. Sunny Leone
This popular actress launched her very own app by collaborating with EscapeX (a start-up based in New York). The app has real information about all the Bollywood stars, and keeps the fans updated. Also, some extra features consist of offline/online music player, and custom emojis with push notifications.
3. Sonam Kapoor
The fashion diva of B-Town is enlightening us with her fabulous skills. She launched an app which now allows her to give fashion tips which consist of fitness, beauty, and fashion for her fans. This is her channel to connect with her fans, and allow them to have access in her world.
4. Alia Bhatt
The Badri Ki Dulhania is taking the digital world seriously. She is making girls relive their world by launching an app which is a character avatar stimulation live game. The app allows us to play games like photo shoots, wear clothes, dance, etc.
5. Amy Jackson
This is also a collaboration with New York-based start-up EscapeX. The fans have various options to show their affection like push notifications, superstar posts, super fan badges, ringtones, and live wallpapers.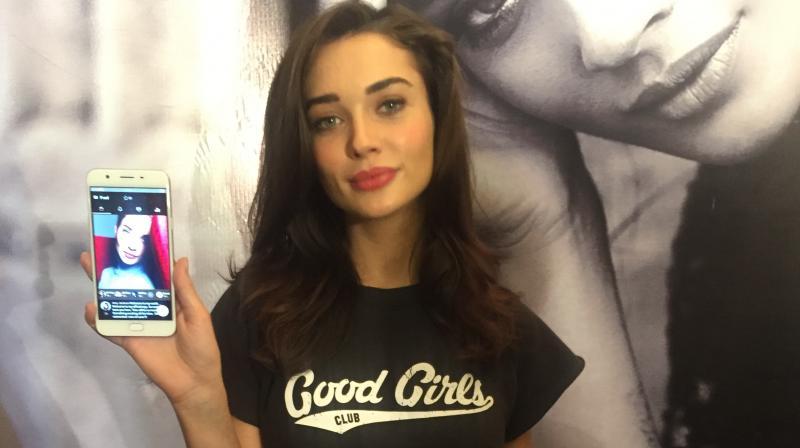 6. Remo Dsouza
The multi-talented choreographer launched his app recently. The app helps the aspiring dancers to be in contact with the famous dancer in B-Town. Also, even other talents are welcomed, and appreciated. The app has features such as video tutorials, and contests, and the winners get exciting prizes like video calls with Remo or a chance to be featured in one of his films.
7. Disha Patani
The recent actress gained her popularity from the movie "MS Dhoni." The app has features which are based on contests, event tickets, live broadcasts, etc.
8. Neha Sharma
The app launched by Neha is allowing her fans to access Neha through her social handles like Facebook, Instagram, etc. The features of the app include subscription service, contests, live broadcasts, voice notes, etc.
9. Shaan
The very famous singer decided, and launched an app which would fulfill his idea of having fun and playing around with the music. The app would allow the fans to give their direct opinions which Shaan would love to hear.
10. Nargis Fakhri
The Banjo actress also entered the digital celeb club by launching her app. The app would give latest updates, and live videos which would be accompanied by her social feed. Also, the contest winners might get a chance to meet her in person.