Social issues refer to problems or challenges that affect a significant portion of society or a particular community. These issues often arise due to factors such as social, economic, cultural, or political inequalities, discrimination, or injustices. Addressing social issues often requires collective action, social awareness, and policy changes to bring about positive change in society.
Marathi cinema has always been known for its strong content and thought-provoking storytelling. Over the years, Marathi films have addressed various social issues in a meaningful way. They have not only entertained the audience but also raised awareness about important social issues. Here are some of the Marathi films that have addressed social issues in a powerful and impactful manner:
1. Kassav
Kaasav highlights depression as a social issue. Together with Bhave and Sukthankar, Agashe was the film's producer. The beaches of Devgad were the location of the film's exclusive shoot, which lasted 18 days. The group researched the endangered species because it shows how sad young people are about how olive-ridley sea turtles live and have babies.
...
2. Chi Va Chi San Ka
The film, which combined romantic comedy and drama, was directed by Paresh Mokashi Paresh Mokashi is an Indian director who worked fo >> Read More... and produced by Zee Studios. The film follows them on their journey from their first official encounter to the day of their wedding. With today's rapidly shifting value system, the institution of marriage is the target of the film's satirical commentary.
...
3. Shwaas
That was India's authorized Oscars 2004 submission. Shwaas is a film that offers the message of optimism and is about surviving despite all circumstances. The central relationship in the movie is that between a grandfather and his ocular cancer-stricken grandson. Nonetheless, the relationship between them is one of optimism and vitality. Thus, simplicity leaves a powerful message. As a "major turn for Marathi film," which had been having a tough time, Shwaas launched with enthusiastic approval. Following its popularity, it was translated into Tamil, Hindi, and Bengali.
...
4. Astu
Mohan Agashe Mohan Agashe is a theater based actor who predomin >> Read More... , Iravati Harshe Intro: Iravati Harshe is a veteran actress who sta >> Read More... , Milind Soman Born on 4th November 1965, Milind Soman is a super >> Read More... , and Amruta Subhash For Marathi actress Amruta Subhash it was relative >> Read More... appeared in the 2015 Indian film Astu, directed by the directing team and Sunil Suktankar and was produced in the Marathi language. The main character of this movie is a scholar of Sanskrit named Chakrapani Shastri, who has Alzheimer's. It depicts the social issue of people who have Alzheimer's disease.
5. Devarai
The K. S. Wani Memorial Foundation produced, and Sunil Sukthankar Sunil Sukthankar was born on May 31, 1966, in Kara >> Read More... and Sumitra Bhave directed the 2004 Indian Marathi film Devrai. It tells the tale of a man with schizophrenia who is also trying to understand how his helpless sister feels about him. Schizophrenia is a severe mental illness in which reality is seen by sufferers strangely. Schizophrenia can cause hallucinations, delusions, and very illogical thinking and behavior, which can make it hard to do everyday things and even paralyze a person.
...
6. Dr. Prakash Baba Amte
The principal characters in the Marathi movie Dr. Prakash Baba Amte - The True Hero were played by Nana Patekar Nana Patekar is a popular Indian actor who was bor >> Read More... , Sonali Kulkarni Sonali Kulkarni was born in the Marathi-speaking K >> Read More... , and Mohan Agashe, respectively. It is a film based on the real-life experiences of Dr. Prakash Baba Amte, the son of the late social worker Baba Amte, and Mandakini Amte Bio coming soon... >> Read More... , his wife. Dr. Prakash Amte Bio coming soon... >> Read More... is a physician and social worker who has devoted his life to advancing and improving the indigenous people who live in the woods in the eastern part of the State of Maharashtra.
...
7. Lok Manya
Om Raut Om Raut is an Indian director, producer and writer >> Read More... is the director of the biographical movie Ek Yugpurush. Neena Raut Productions produced it, and it came out in India in 2015. The film is based on the real story of Bal Gangadhar Tilak, who had a strong will and ran his newspapers on a mission. He also wrote books and the audiences were thrilled and provoked by his rants against the British rulers. He is frequently locked up, and it is there that he develops his unique philosophical perspective. Every day presents him with fresh obstacles, and he rises to meet them. To him, every circumstance represents a chance to advance his country and bring his goal of a mighty Indian State closer to reality.
...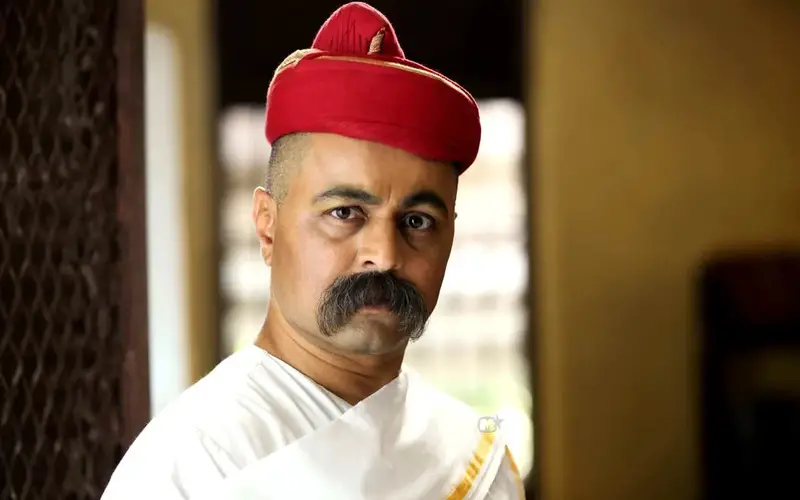 8. Fandry
written and directed for the first time by Nagraj Manjule Nagraj Manjule is an Indian film director, writer, >> Read More... , who also made the film. Both Somnath Avghade and Rajeshwari Kharat Rajeshwari Kharat is a well-known Marathi actress, >> Read More... are featured in it. The plot of the movie, which takes place in Akolner, a village located close to Ahmednagar, centers on the topic of caste prejudice and tells the narrative of a young man who comes from a Dalit family, lives on the outskirts of the village and falls in love with a girl from a higher caste. It illustrates the prejudice people encounter based on their caste and the challenges they confront if they marry outside of their caste.
...
9. Court
Chaitanya Tamhane Born on 1 March 1987 in Mumbai (Maharashtra). Grad >> Read More... debuted as a filmmaker with the film Court, an Indian judicial drama released in 2014. Tamhane wrote the screenplay and directed the film. The movie looks at the Indian legal system through the trial of Narayan Kamble ( Vira Sathidar Vira Sathidar, the lead actor in the Oscar-nominat >> Read More... ), an old protest singer who is accused of making a manhole worker want to kill himself by singing one of his folk songs. The trial takes place in the Mumbai Sessions Court. Vira Sathidar is the actress who plays Narayan Kamble. It also stars Geetanjali Kulkarni Geetanjali Kulkarni, popularly known as Nutan from >> Read More... , Pradeep Joshi Pradeep Joshi is an Indian actor, who has acted in >> Read More... , and Shirish Pawar.
10. Sairat
Sairat is a romantic tragedy movie released in 2016 in India in the Marathi language and directed by Nagraj Manjule. Manjule also produced the film. It portrays the tale of two young people attending the same college but from different castes. As they fall in love, it causes tension between their families. Rinku Rajguru Rinku Rajguru is a Marathi film actress and is for >> Read More... and Akash Thosar Akash Thosar is an Indian actor working in the Hin >> Read More... make their acting debuts in the film.