The Marathi film industry, commonly known as "Mollywood" produced some very talented stars in the country. These stars receive all the love and affection from their fans. But as they say, sometimes even the most potent love remains less. When one has something rare and precious, it is only normal to fear that it wouldn't last. So was the case with these famous Marathi actors who left us so early that it massively shocked the whole Marathi cinema and their fans. Their tragic end of life left their fans devastated. Here we are listing the top 10 Marathi actors who left a significant impact on the film industry in their short lifespan.
1. Kalyani Kurale Jadhav
Kalyani Jadhav Bio coming soon... >> Read More... , a famous Marathi actress, was born in Kolhapur (Maharashtra) in 1990. She moved to Pune to pursue her acting career. She was known for her role of Radha in a famous Marathi serial, "Tujyat Jeev Rangala." Apart from this she also appeared in other TV serials like "Pinkicha Vijay Aso." She had a colossal fan following on social media. She was also running down a restaurant in Kolhapur named "Premachi Bhakri, Lai Bhari." In a tragic incident, she passed away at the young age of 32 on 12 November 2022 in a fatal road accident. Her car was thrashed by a tipper when she was returning from her restaurant. The sudden demise of such a young and talented actress left her family and fans in enormous grief.
...
2. Prafull Bhalerao
Prafull Bhalerao became a household name with his role in the popular TV series "Kunku." Apart from Marathi TV shows like "Nakushi, Tu Majha Sangati" and "Jyotiba Phule" he also appeared in a Marathi movie named "Pipsi: A Bottle Full of Hope." Bhalerao was on the rise in his career, but an unfortunate incident occurred on January 2018. While trying to catch a running train, he fell off and was found dead on the track by some passerby. He was only 22 when he died.
Ishwari Deshpande, a beautiful Indian model and actress mainly worked in the Marathi industry. She was born in Pune. A talented actress, model, social media influencer, and YouTuber died in a tragic car accident in Goa. Her notable work was "Premache Side Effects." While traveling to Goa with her rumored boyfriend, Shubham Dedge, the driver lost control of the car and fell into Baga Creek.
...
Smita Patil, one of the finest diamonds of Marathi cinema was born in Mumbai, Maharashtra. She appeared in almost 80 movies in different languages but mainly in Marathi and Hindi. Not many know that she started her career as a newsreader on Doordarshan. She featured in her first Marathi movie, "Teevra Madhyam." She went on to have a very successful career. At the young age of 31 she left the world because of childbirth complications.
...
The sudden demise of two famous Marathi actors, Akshay Pendse (35) and Anand Abhyankar There have been a few cases in the entertainment w >> Read More... (48), shocked the entire Marathi industry. The duo was playing the role of father and son respectively in a tele serial named "Mala Sasu havi." They died in a road accident in Pune in 2012. Abhyankar and Pendse, along with his two year old son, died in this accident.
...
Bhool Bhulaiya fame actress Rasika Joshi was born in Mumbai in 1972. She was married to famous director and actor Girish Joshi Bio coming soon... >> Read More... . She started her career as a theater artist. Joshi acted in many Marathi and Hindi movies and serials. "Aai No 1," "Yanda Kartavya Aahe" and "Khabardaar" are some of her Marathi projects where she appeared. She also worked in many Hindi movies like "Gayab," "Ek Haseena Thi," "Vaastushahstra" and "Malamal Weekly" etc. She was achieving heights in her career, but at the young age of 38, she said goodbye to the world due to leukemia and left a considerable void in the Marathi industry.
...
Satish Tare, a Marathi actor mostly known for his comic roles, was born in Pune in 1965. He was a multitalented artist. He worked as an actor, comedian, director, and even a singer. His famous works were "Shyam Chi Mummy" and "Ek Chalis Ki Last Local." He died at 48 on 3 July 2013 due to severe liver injury.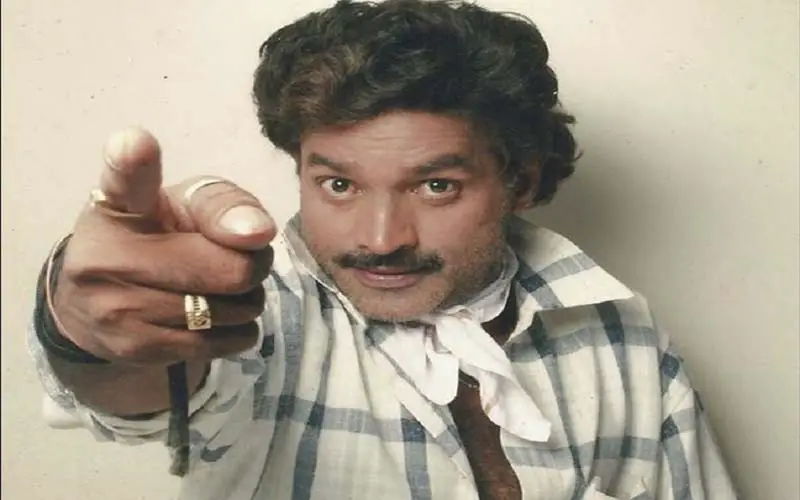 ...
8. Ashutosh Bhakre
Ashutosh Bhakre was a famous Marathi actor. He was born in Nanded, Maharashtra. His debut Marathi movie was "Bhakar." He also gained popularity for his role in "Ichar Tharla Pakka" a Marathi movie. He was married to a Marathi actress Mayuri Deshmukh Mayuri Deshmukh is an Indian TV and film actress. >> Read More... . Unfortunately, he died at the young age of 32 by committing suicide though it registered as an accidental death case.
...
She was born in Solapur, Maharastra. She was a Marathi theatre artist and a talented dancer. Ekbote worked in several Marathi plays such as "Tighanchi Gosht," "Nandi" and "Ekat Khsanat" and serials like "Radha Hee Bawree" and "Fu Bai Fu." She died at 44 after collapsing on stage during one of her dance performances in Pune.
Atul Abhyankar, a famous face of the Marathi serial industry, died at the young age of 42 due to a heart attack. He played the role of Hegadi Pradhan in the Marathi TV Serial "Jai Malhar." Atul appeared on other Marathi TV shows such as "Keshava Madhava" and "Sare Pravasee Ghadeeche." He also won the Best Male Character award in Zee Marathi Award 2014.