Bollywood stars have consistently delighted their audiences. They have suffered before succeeding in the film industry, yet popularity and notoriety are part of their business. In such a situation, the legacy and impact of the current generation of actors are being created; one can only wait to see what they do with it. Their triumphs and the acclaim they continue to receive from audiences today are a result of their talent, commitment, and hard work. Here is a list of Bollywood actors who have worked for ten years.
Kartik Aaryan has effectively worked in the entertainment business for ten years. It's been 12 years since the release of his debut film, Pyaar Ka Punchnama Click to look into! >> Read More... . When Kartik Aaryan arrived in Mumbai from his hometown of Gwalior, he had no connections to the Bollywood industry and was neither a sugar daddy nor a sugar mama. The actor has succeeded in leaving a lasting impression on Bollywood over the years with his films, whether it is by making us laugh in comedic roles or by playing a lover boy or a chocolate hero. The actor has consistently captured the hearts of the audience.
Sidharth Malhotra has been in the film industry for ten years. The actor made his screen debut in 2012 with the Karan Johar Karan Johar is one among the top ten celebrities i >> Read More... film Student Of The Year Click to look into! >> Read More... , which also served as Alia Bhatt Alia Bhatt is a trendsetting actress from Mumbai, >> Read More... and Varun Dhawan Varun Dhawan, a new comer entered Bollywood with h >> Read More... 's debut. However, his career didn't take off as much as that of his contemporaries, and he appeared in about 11 films, the majority of which bombed at the box office. He had no prior experience in the film industry, yet he was nonetheless able to establish himself with this performance. Sidharth Malhotra is without a doubt a great and versatile actor in the business. He was successful despite not having a godfather. Through the years, his fan base strengthened, and he established a niche for himself.
3. Alia Bhatt
A decade has passed since Alia Bhatt began working in movies. The actress debuted in Bollywood in 2012 with Karan Johar's Student of the Year. Along with securing her position in the profession during the past ten years, the actress has demonstrated her talent in each role she has played. The actress's extraordinary film choices and passion have changed the cinema industry irrevocably. Alia Bhatt is imposing, unmatched, and unstoppable. In front of her enormous skill, even the harshest opponents of nepotism, who wail loudly and ugly, go mute. The gifted performer is now embracing the rewards and difficulties of being a mother while juggling the demands of her booming career.
...
Actor Ayushmann Khurrana made his feature debut ten years ago and has since become Bollywood's most successful thematic risk-taker. Unquestionably, Khurrana is one of the best actors working in Hindi films now. ' Vicky Donor Click to look into! >> Read More... ,' in which Khurrana played a sperm donor, marked the tenth anniversary of his film debut. Since then, he has made it a point to take on a range of parts, many of which have been commercial successes. With his socio-comedies set in Indian rural towns, Ayushmann Khurrana even managed to successfully pioneer a brand-new film genre.
...
Shraddha Kapoor has participated in a number of significant Bollywood films. She has successfully spent ten years in Bollywood, and by producing back-to-back hits, she has cemented her place in the business. Shraddha Kapoor, one of today's most well-known actresses, made her acting debut in the film Aashiqui 2, which undoubtedly helped launch her career. She has demonstrated her acting talent in a variety of films spanning several genres over the course of a career lasting more than ten years. With her talent and beauty, Kapoor has captured audiences in everything from romantic comedies to suspenseful thrillers.
...
6. Varun Dhawan
Varun Dhawan began his career with Karan Johar's 2012 movie "Student Of The Year," and in the ten years since, he has worked hard and learned a lot. He is one of Bollywood's most popular young actors and has established a name for himself by playing a variety of parts that appeal to audiences of all ages. With his great dance abilities and perfect comic timing, the actor has amassed a sizable following. He's had 11 triumphs in the last ten years, and his success rate is flawless.
...
One of the performers who has been enticing the public with a variety of roles is Aditya Roy Kapur. He has been providing audience entertainment professionally for almost ten years. He is one of the most adaptable actors. In 2009, Aditya made his Bollywood debut with the film London Dreams before appearing in Action Replay. But he rose to fame and became well-known with his 2013 costarring role in the box office smash Aashiqui 2. He is well renowned for having a varied career in the film industry, having a very endearing personality, being attractive, and obviously having a well-sculpted figure that makes many women fall over him.
...
Even now, it's impossible for us to forget the times when Arjun Kapoor wasn't enticing us with his on-screen presence. ' Ishaqzaade Click to look into! >> Read More... ' was actor Arjun Kapoor's Bollywood debut, and he has already been in the business for ten years. Arjun had extraordinary willpower to shed more than 45 pounds to get in shape in order to become an actor. His role selection has shown maturity ever since his breakout blockbuster debut. He has since gained a solid reputation in the field and a sizable fan base.
...
One of the most hip actors working today is Ranveer Singh. He began his career with Band Baaja Baaraat Click to look into! >> Read More... ten years ago, and since then, he has worked hard to establish himself as one of the largest and best stars in the nation. The audience adores his uniqueness in every way, from his demeanor to his sense of style. Ranveer Singh had a sensational start with Band Baaja Baaraat (BBB). Ranveer is adaptable and can easily play any role, whether it be that of a monarch, the boy next door, or a rich brat.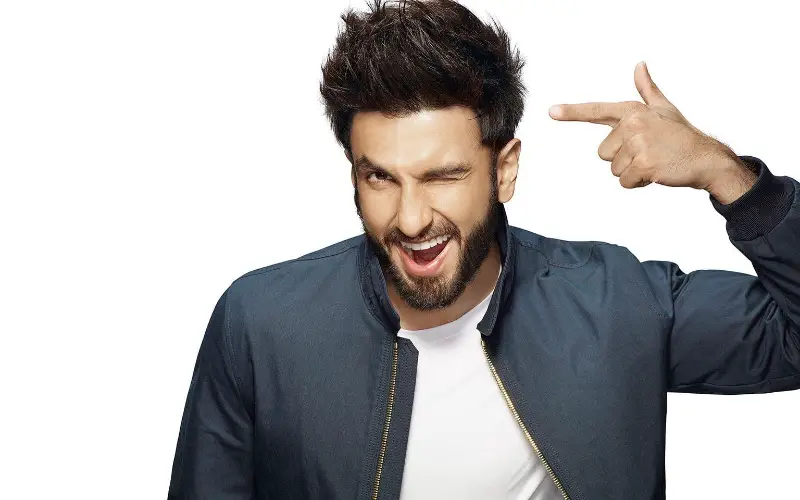 Rajkummar Rao is an actor's actor in and of himself. His oeuvre is full of standout performances, from mastering nearly all genres to serving as the torchbearer of many difficult narratives. The actor, who initially played supporting roles, has recently progressed to the position of leading man. He made his acting debut ten years ago in Dibakar Banerjee's Love, Sex, and Dhokha.