Sanam Band gives a refresh of classical in all the songs they sing; may it be an existing or their own. They are well recognized in Bollywood and have a good reputation. Lead singer Sanam lends magical skills of his vocals of songs. Along with Sanam, his band members comprise of Samar Puri; a guitarist as well as vocalist, Venkat Subramaniyam; a bass and a vocalist and lastly Keshav Dhanraj who is a drummer and a singer too.
1. Mere Sapno Ki Rani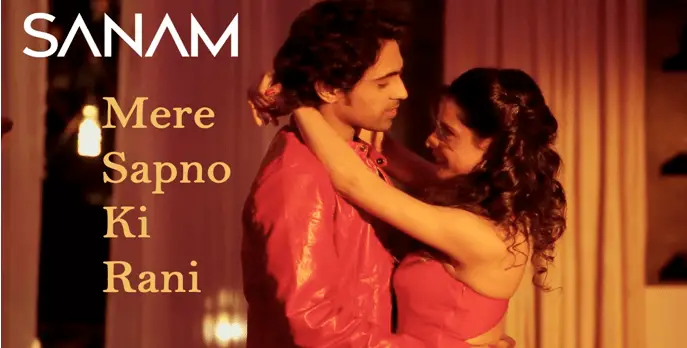 ...
Mere Sapno Ki Rani from the movie ' Aradhana Click to look into! >> Read More... ' from 1969. Singer Kishore Kumar Kishore Kumar is an Indian playback singer, who ha >> Read More... , composed by B.D. Burman. It is a fun retro dance which is lively and immensely spiritual for a party song. Sanam band also retried the unique way to render this song and make it a great success.
2. Pal Pal Dil Ke Paas
...
Pal Pal Dil Ke Pass song was composed by Kalyanji Anandji having lyrics of Rajendra Kishan. It is one the best songs featured by Kishore Kumar whose voice blends with emotion and classic love songs. Sanam presented this like an evergreen classical song which was already stunning.
3. Lag Ja Gale
...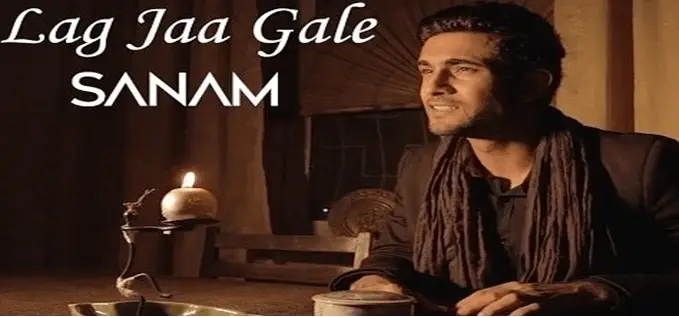 Lag Ja Gale was composed by Madan Mohan Madan Mohan Kohli born on 25thJune 1924 in Iraq (B >> Read More... , lyrics was by Raja Mehdi Ali Khan and singer was Lata Mangeshkar Lata Mangeshkar, the veteran playback singer had >> Read More... who is known as "The Nightingale Of Bollywood." The song is recognized and remembered till date. Sanam turned it to full romantic song, a male version which impresses Sanam puri's fan.
4. Kuch Na Kaho
...
Kuch Na Kaho is the song expressing first love, the music of Shankar Ehsaan does justice to the song, lyrics was of Javed Akhtar Javed Akhtar is an Indian poet, lyricist, film scr >> Read More... . Sanam remakes the song excellently making it come lively and bring greater feeling while Sanam and Shirley sings the song.
...
5. Roop Tera Mastana
...
Roop Tera Mastana from the movie Aradhana in 1969. The music created by Laxmikant, lyrics by Asad Bhopali and singer Kishore Kumar. Sanam remixed the song with a classic and newversion which gives the joyful feel of the music.
6. Gulabi Aankhein
...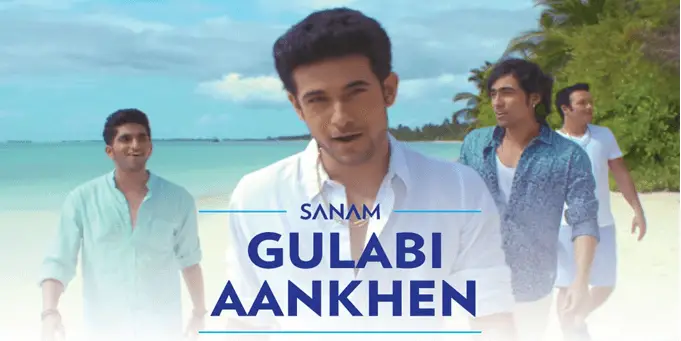 Gulabi Aankhein one of the fascinated romantic number of Bollywood which makes the heart gratify deeply. The original track was created and sung by B.D Burman and Mohammad Rafi. After then, Sanam has worked on the song and gave it a new recreation of it which has a playful twist.
7. Aap Ki Nazron Ne Samjha
Aap Ki Nazron Ne Samjha is from the old movie 'Anpadh,' music artist Lata Mangeshkar. The lyrics are heart touching and have a marvelous background music sung by Sanam in a new version which slowly became famous.
8. O Mere Dil Ke Chain
O Mere Dil Ke Chain; music of R.D Burman and voice of Kishore Kumar for song lovers from 70's. Sanam has recreated a new music version which added more youthfulness in the song which became a hit beyond expectation.
9. Tujhse Naraz Nahi Zindagi
Tujhse Naraz Nahi Zindagi an old song by Anup Ghosal from the movie 'Massom' in 1960. Sanam is famous for his singing talent and made a new version to this song which became popular when it was launched.
10. Ek Ladki Ko Dekha To Aisa Laga
The song is one of the favorite of everyone by singer Kumar Sanu Having chaired over 17,000 songs in the last 27 ye >> Read More... in 1942. Sanam sang this song in a new version as the original one had a slow beat, the lyrics were same but still found as if it was a different song played. The scenes of the location were pictured so beautifully defining pure love.