As in any film industry, Bollywood has the ability to produce some spectacular characters. So let's take a look at some of the characters that have us rolling on the floor throughout the movie!
1. Baburao Ganpatrao Apte
Arguably the funniest character in Bollywood (if not the world), Paresh Rawal's brilliant portrayal of Baburao will leave you gasping for breath. His signature style of speaking and his over-exaggerated actions are pure, humorously genius!
...
2. Circuit
If you think about it, Munna Bhai MBBS largely owes its success to the brilliant character known as Circuit. His rough, thug-like way of talking and his unending loyalty to his friends are part of what makes him so lovable. The entire movie shows him and Munna Bhai getting into trouble, and then getting into more trouble, which, of course, makes it even funnier.
...
3. Chatur
This character's "balatkar" speech is probably the most famous speech in recent Bollywood history. His deviousness and inability to take failure would probably make us hate him if he were real, but as a character it makes us love him even more.
...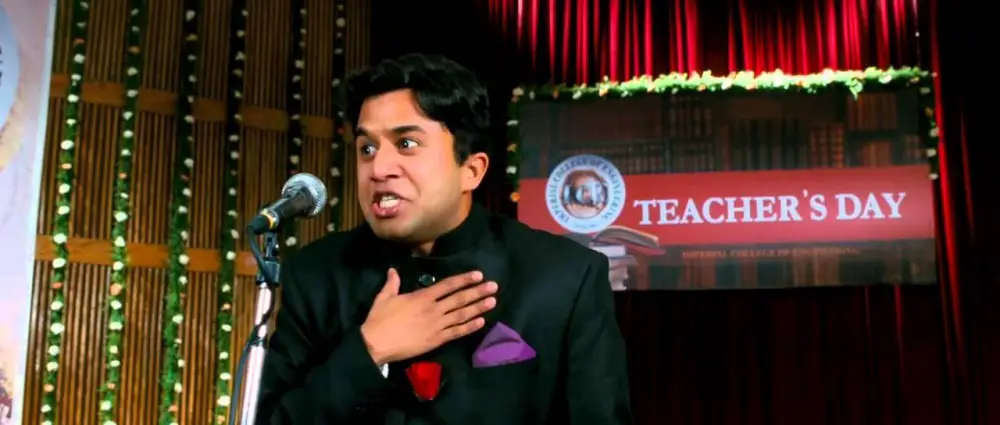 4. Totla Tiwari
One of the antagonists of Hera Pheri Hera Pheri is a comedy based TV show which came on >> Read More... , Totla Tiwari is a goldmine for aspiring mimics. Although some may consider it insensitive, this character's humour lies in his over pronounced lisp. However, the main fun is in the hilarious dialogue between Totla and Baburao, with each one trying to make sense of the other and getting frustrated in the process.
...
...
5. Chota Chatri
A classic character played by Johnny Lever Johnny Lever is an Indian comedy actor who came to >> Read More... , Chota Chatri and his partner Yeda Anna are a brilliant comic duo. Johnny Lever really has talent in playing slapstick comedy roles, doesn't he?
...
6. Virus
Viru Sahastrabuddhe, the college principal and "antagonist" of 3 Idiots. Affectionately (or not, since these are his students we're talking about) known as Virus, his sarcastic comments on his pupils and his general distaste for the youth make him one of the most droll characters in Bollywood.
...
7. Lucky
Lucky, one of the famous characters of the blockbuster movie Golmaal, is a mute man who regularly gets into hilarious situations along with his 3 friends. From money scams to competing for a woman's heart, this loveable guy has seen it all!
8. Martand
Although Dhol was only a moderate success, it did feature quite a list of funny characters. However, Martand, played by Rajpal Yadav Rajpal Yadav, the hilarious Indian movie actor, ac >> Read More... , takes the cake. His crude humour and bumbling attitude make up the ingredients to create a classic comic character.
9. Aslam Bhai
Aslam Bhai is such an iconic character that most people would have heard of him, but not his movie. This clearly shows that it was this brilliant character, played by Johnny Lever, that brought the audiences to the screenings of Love Ke Liye Kuch Bhi Karega.
10. Manav
Most people only remember the movie Dhamaal because of this character. The mentally slow brother of Adi, another one of the protagonists, Manav is the stereotypical "stupid" character who makes life hard for the others. Which only makes us love him even more, of course!