1. 'Munna Bhai' ('Munna Bhai M.B.B.S' And ' Lage Raho Munna Bhai Click to look into! >> Read More... ')
"Aee Mamu 1 jaadu ki jhappi dena" well on our first place is none other than the local don turned doctor turned teacher Murali Prasad a.k.a Munna Bhai. Munna Bhai struck a chord with the audience the moment he came on the screen for his funny and loving nature and all the situations he gets caught up makes the audience even more amazed and entertained. The full of life Munna Bhai character was so successful that it spawned off into a sequel where it was equally loved as the original. Munna Bhai remains one of the most loved Doctor and Gandhiwadi among the audience and grabs the number 1 position in our list.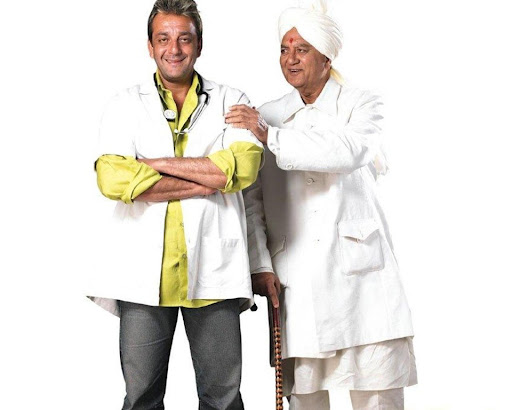 ...
2. Bajrangi ( Bajrangi Bhaijaan Click to look into! >> Read More... )
Bajrangi Bhaijaan or Pawan Kumar Chaturvedi for his true name one of the most loved and admired characters in the new era of cinema. Where a lot was talked about this character could not have pulled the string with the audience due to it's out of tone genre and traits of the character in this fast paced action packed thriller preference of the audience. Bajrangi Bhaijaan proved all his critics wrong by winning the hearts of the people and making a place of his own in the books. Again the character was cashed in well by the actor of masses Salman Khan Salman Khan is a very famous Indian actor and a pr >> Read More... which again worked in favor of the character. Bajrang Bali ke Bhakat" Bajrangi Bhaijaan comes 2nd in our list of top 10 loved onscreen characters. And the final pick and the most loved onscreen character.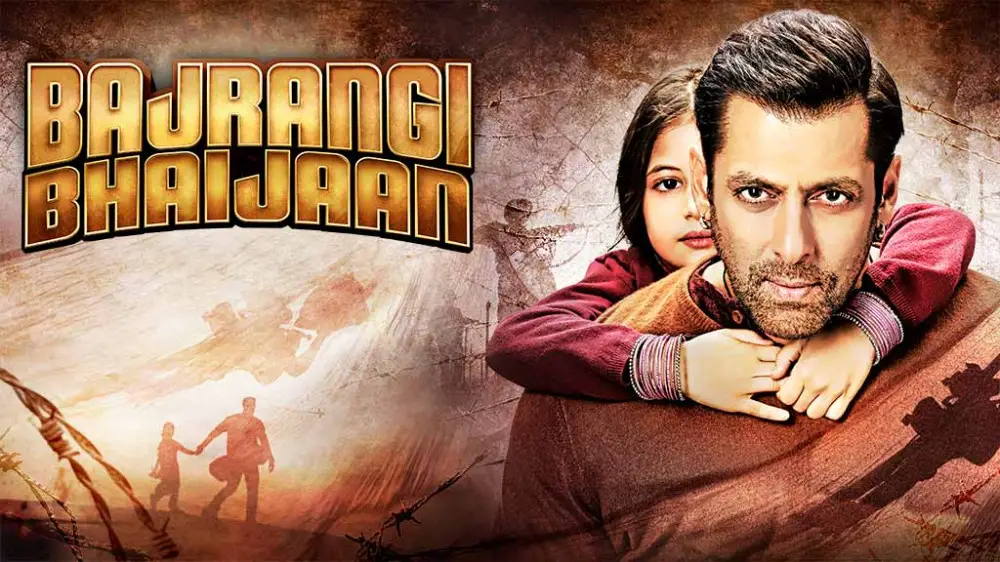 ...
3. 'Raghu Bhai' ('Vaastav: The Reality')
Raghunath Namdev Shivalkhar!!! Woahh Raghu Bhai is decent enough to spell and remember. Why do these iconic characters have so difficult names? Well Raghu bhai the first anti hero of the Indian cinema when the people didn't have the knowledge of the term Anti-hero where they all related to a Hero and a Villain. 'Vaastav' was one of the first movies to showcase the concept of an anti hero who deals with the world on his terms and choices ignoring what the world thinks and what the government states. Raghunath Namdev Shivalkhar a.k.a Raghu bhai was known for his fearless, outspoken and witty and drug snorting way of living life on the edge. The character was one of the finest heroes at that time won so much acclaim from audience and became a cult in the following years. Raghu Bhai claims the 3rd position on the list, well you surely deserve it Raghu Bhai we don't want to mess with you!
...
4. ' Arun Verma Arun Verma is an Indian television actor, and cine >> Read More... ' ('Mr. India')
A Rip-off of the movie hollow man? Well no people you got this time wrong Mr. India was Bollywood's original and not a remake from the Hollywood. Mr india was one of the most memorable and acclaimed movies of all time and what made it special was the main character Arun Verma a common man with the power of invisibility. The main highlight of the movie his battle with the antagonist of the movie Mogambo another iconic character and one of the most hated Villains. Well Mr. India was the first superhero of India with the power of invisibility and till date Mr. India is considered as one classic onscreen character and kid's favorite. This Superhero makes it just before the top 3.
5. 'Rancho ('3 idiots') All Izz Well'
Ranchodas Shamaldas Chanchad tough to spell and remember? Well we know him by the name of Rancho. Well everyone knows what Rancho was all about be it a student, friend, teacher or someone's love interest he always had a different approach to everything that's what sorts him out from other characters. Mr. Perfectionist ' Aamir Khan Aamir Khan or Mohammed Aamir Hussain Khan is Bolly >> Read More... ' who likes to outperform himself justified the character of 'Rancho'. This Troublemaker yet intelligent creature named Rancho comes on the 5th spot on our top 10.
6. ' Rani Rani is a famous actress from Tamil television ser >> Read More... ' (' Queen Click to look into! >> Read More... ')
The 2010s has all been about women empowerment and the bollywood too showed their concern on the issue by making women centric movies. Rani('') a Delhi based girl who possessed all the traits of the girl next door; a sweet innocent caring girl who about to get married but her fiancé left her in the midway of their marriage. What next? Rani's journey on her honeymoon alone without her to be husband! Rani gained much acclaim from the fans especially from the women for showing women in such strong role which has never been done before. Rani became one of the most adventurous and adorable heroines of all time and every girl related to Rani in some way or the other. This Fun loving Delhi based girl garbs the 6th position in our list.
7. 'Vijay Deenanath Chauhan' ('Agneepath 1990 And 2012')
Be it or ' Hrithik Roshan Hrithik Roshan with his unimaginable dance moves i >> Read More... ' Vijay Deenanath Chauhan was one man everyone respected and feared at the same time. One of the best action hero that defined toughness and daring attitude. This tragic hero was always in the wrong place at the wrong time which ultimately resulted in loss of his innocence as a kid to becoming ruthless don. Love him or Hate him you just can't ignore Vijay Deenanath Chauhan. This Avenger avenging his father's death comes in at the 7th position.
8. 'Chulbul Pandey' ('Dabangg 1 & 2')
The colorful Paan chewing tough cop was not like a 90s cop. Chulbul pandey a.k.a robin hood pandey believed in the theory of self satisfaction before serving the nation. The tactics and pandey ji's cheesy dialogues made him a more lovable character and an icing on the cake was the actor who played the role of Chulbul Pandey; none other than 'Salman Khan' the people's man who made the character of Chulbul Pandey even more lovable. A corrupt fearless funny cop who is not to be messed with comes on the 8th spot.
9. 'Faizal Khan' ('Gangs Of Wasseypur -Part 1' And 2')
"Baap ka, Dada ka, Bhai ka…… Sabk badla lega re tera Faizal." Indeed Faizal khan lived upto his reputation and fulfilled his promise. The not so stylish, good looking or well mannered hero gave a totally new definition to the term protagonist. We can surely say that Faizal Khan was your typical Anti-hero who can adapt any means necessary to achieve his goals and here his goal was Revenge! From a weed smoking irresponsible shy goon to a powerful leader Faizal Khan became a cult character with the audience for his carefree and witty attitude towards everything. This cult hero grabs the 9th spot of our list.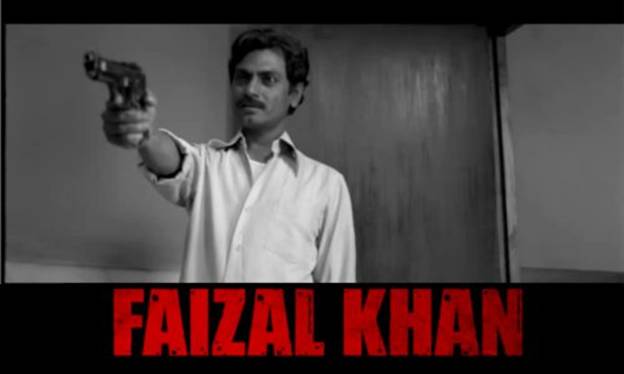 10. 'Raj Malhotra' (' Dilwale Dulhania Le Jayenge Click to look into! >> Read More... ')
Looks, Flamboyant Attitude, Cheesy dialogues and many other traits that a lady seeks in a man Raj Malhotra was the right guy. One of the most romantic and memorable characters of that era. A character written by the legend of romance in the late 90s. To justify the role of Raj Malhotra his pick was none other than King Khan Shah Rukh Khan who was not that much of a King at that time but surely this movie solidify has status as one of the leading stars in the industry. Raj Malhotra still lives in the heart of many followers as one of the most iconic romatic heroes of all time. He also gave the young lovers a very hopeful pick up line "PALAT". Surely Raj Malhotra deserves a spot in the most loved characters of all time.