Bollywood Industry is considered as one of the biggest industry in the world. Indian has a lot of talents in every field. There are some actors who made India proud by winning an International Award. Some famous movie stars and some actors who are considered as sideline actors have also made India proud by winning an Award. List of some actors who have won an International Award is:
1. Suchitra Sen Suchitra Sen was a renowned and respected Indian f >> Read More... :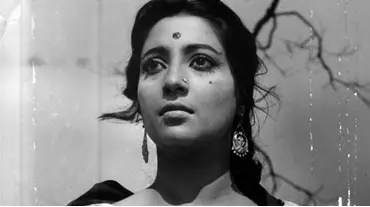 She won Best Actress Award in 1963, for the movie 'Saat Pake Bandha,' at Moscow Film Festival. She was an actress with so much of talent; her acting skills were very fine. She is the first actress in India who has won an International Award.
2. Priyanka Chopra Born on 18 July 1982, Priyanka Chopra is an establ >> Read More... :
She is the first Indian actress who has got such name and fame in Hollywood. She has paved the way for the other actors to work in Hollywood. She is the first actress in India who has won People's Choice Award consecutively for two years.
3. Radhika Apte Radhika Apte, an Indian actress was born on Sept 7 >> Read More... :
She is not considered as a famous Movie star, but her acting is good and real, which led her to win a Best Actress Award for the brilliant performance in movie Madly. She has also won Tribeca Award.
4. AR Rahman: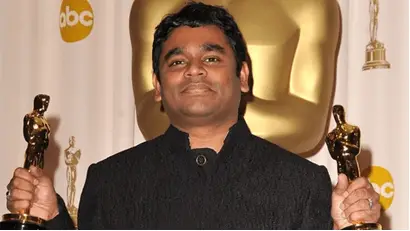 He is considered as the God of Music Industry. Every director and producer of any movie wants to work with AR Rahman. He is the first Asian to win an Oscar two times in the same year. He got the award for his work and music in the movie Slumdog Millionaire Click to look into! >> Read More... .
5. Satyajit Ray Biographies reveal bare details about the maverick >> Read More... :
In the year 1992, the great filmmaker won an Oscar as the Lifetime Achievement Award. He has made some movies which touched many hearts like Bicycle Thieves, Pather Panchali, and Aparajito.
6. Aishwarya Rai Bachchan Aishwarya Rai Bachchan is a popular Indian actress >> Read More... :
She has won the second highest civilian award of France 'Ordre des Arts et des Lettres.' Recently, she walked in Cannes, and everyone appreciated her look. She has got an award for her exceptional career.
7. Irrfan Khan Irrfan Khan is a noted Bollywood actor who started >> Read More... :
In the year 2014, he won Asian Film Award for Best Actor, for his brilliant performance in the movie Lunchbox. He is one of the actors whose acting is very pure and fine. Whatever he does on the screen is so real and good.
8. Amitabh Bachchan Amitabh Bachchan was conceived on October 11, 1942 >> Read More... :
He has got the first civilian award of France. Then in the year 2010, in Asian Film Festival, he again got the Lifetime Achievement Award. Apart from this, in Egypt, at Alexandria International Film Festival, he has won Actor of the Century award.
9. Shah Rukh Khan Shah Rukh Khan or also known as SRK is a prominent >> Read More... :
King Khan of the Industry, for his cinematic career, has got highest civilian awards of France "The Knight of the Legion Honor". His son Aryan Khan Aryan Khan is the first child of the King of Roman >> Read More... is also preparing himself for a debut in Bollywood Film Industry.
10. Pandit Ravi Shankar Born on April 7, 1920, in Banaras, Uttar Pradesh, >> Read More... :
He has won three Grammy Awards. Grammy is one of the biggest awards of Music Industry in the world. In the year 1967, he won Grammy for Best Music Performance in Chamber. Another was for his concert album. Then, he has received Lifetime Achievement Award.