We always talk about which movie is a flop or who is the highest-paid actor, or who is the beautiful actress and handsome actor in Bollywood, but no one knows much about their celebrity's personal life. So here are some celebrities and their Blood groups.
1. Salman Khan Salman Khan is a very famous Indian actor and a pr >> Read More...
...
Salman Khan is one of the best-known actors in the Bollywood industry. In the 90s, he has done some amazing films like Hum Aapke Hai Kaun, Tere Naam, Hum Saath Saath Hain, Karan Arjun Click to look into! >> Read More... , and many more. He was a hit actor during the 90s, and still, he is a popular actor. Salman Khan belongs to a universal donor blood group called O type who can donate blood to any blood group.
2. Hrithik Roshan Hrithik Roshan with his unimaginable dance moves i >> Read More...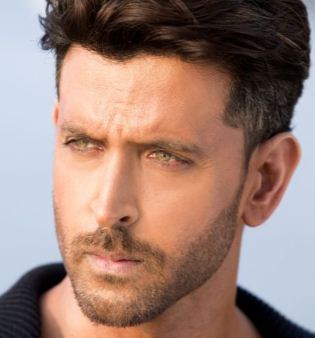 ...
The smartest actor in Bollywood is Hrithik Roshan. He is known for his best dance movements and also for his physique. He gained his weight in the film Super 30, and it was hard for him to get back his abs for the War film, but he made his choice to get back his perfect look. He belongs to B type Blood group.
3. Aamir Khan Aamir Khan or Mohammed Aamir Hussain Khan is Bolly >> Read More...
...
Aamir Khan has always given us blockbuster films like 3 Idiots, ' Dangal Dangal is a Hindi live debate show that aired on A >> Read More... ,' ' Dhoom 3 Click to look into! >> Read More... ,' 'PK,' and many more. His tremendous work has made him the top actor in Bollywood for the Blockbuster film after the name of Shah Rukh Khan Shah Rukh Khan or also known as SRK is a prominent >> Read More... . His blood group is just like his name A-type.
4. Bipasha Basu Bipasha Basu, born in January 7,1979 in Delhi, is >> Read More...
...
Bipasha Basu is a stunning actress who has a good physique. She has made herself so perfect that she is still loved by all her fans. She married Karan Singh Grover Karan Singh Grover is a famous Indian actor who is >> Read More... . On her YouTube channel, she teaches her fans the dance steps and some workouts. Bipasha has a B-type Blood group.
...
5.
...
Amitabh Bachchan is a legendary actor in Bollywood cinema. He is also known as BigB. He was famous for his pictures like Sholay, Bhagban, Bhootnaath, Coolie, Hum, and many more. Now the directors are remaking the films of Amitabh. He has contributed money during the pandemic. Amitabh belongs to the AB-type Blood group.
6. Rajkummar Rao Raj Kumar Yadav, also known as Rajkummar Rao, star >> Read More...
...
Rajkummar Rao is one of the talented actors in B town. His tremendous work in films showed us how awesome he is in acting. Stree was the film in which we can see his hard work along with the co-star Shraddha Kapoor Shraddha Kapoor, born on March 3rd, 1989, is a you >> Read More... . He recently worked with Priyanka Chopra Born on 18 July 1982, Priyanka Chopra is an establ >> Read More... in the film The White Tiger, which was a Netflix original film. He is an O-type of Blood group person who can donate to any blood group.
7. Kriti Sanon Kriti Sanon is a model-turned-actress who made her >> Read More... B
Kriti Sanon is a beautiful actress in B town. She was seen in the films like ' Raabta Click to look into! >> Read More... ' along with Sushant Singh Rajput Sushant Singh Rajput is one of the famous Indian t >> Read More... , ' Dilwale Click to look into! >> Read More... ' along with Shah Rukh Khan, Kajol and Varun Dhawan Varun Dhawan, a new comer entered Bollywood with h >> Read More... , and many others. She is beautiful and tall. Kriti Sanon does not have a filmy background, and she has got place in Bollywood by herself. She belongs to B type Blood group.
8. Shraddha Kapoor
Shraddha is a Star Kid, and her father is Shakti Kapoor Personal life: Shakti Kapoor was born in Delhi, In >> Read More... . He was known for the negative roles during the 80s. Apart from acting, Shraddha Kapoor is also a good singer. She has sung songs like Teri Galiyan from Ek Villain Click to look into! >> Read More... , Bezubaan Kab Se from Street Dancer 3D, Baarish from Half Girlfriend, and Tum Hi Ho from Aashiqui 2. Her blood group is B type.
9. Priyanka Chopra
Priyanka Chopra is the highest-grossing actress in the World. She is the former Miss World. Priyanka is married to the US-based singer . She has also sung songs like Exotic ft Pitbull and many. The blood group of Priyanka is O type.
10. Shah Rukh Khan
Shah Rukh Khan is a world-famous actor. He is also popular in Arab countries too. He has three children Aryan, Suhana, and AbRam Khan. Shah Rukh Khan is known as the King of Bollywood. He is the only Hindi cinema actor who has his residence in Burj Khalifa in Dubai. His blood group is A-type.