The Indian film industry is divided into regional industries, apart from Bollywood. Though Bollywood films have a nationwide reach, it cannot be denied that regional movies have a loyal audience as well. Several Bollywood stars have worked in regional films to increase their popularity and to improve their career graph. Apart from actors, several playback singers have ventured into regional film industries. They have given many singers who have sung in regional films.
1. Sonu Nigam Sonu Nigam is a renowned Bollywood singer and comp >> Read More...
...
Sonu Nigam is a popular and talented playback singer of Bollywood. In a career spanning decades, he has given several hit songs and become one of India's most talented singers. He is a person who serves as an inspiration to many younger singers and musicians. Sonu began his career as a child artist who sung with his father. From that stage, now he has become a classic singer. Apart from Hindi, Sonu Nigam has worked in regional industries as well. He has sung in Kannada, Tamil, Gujarati, Telugu, Tulu, Marathi, Assamese, Nepali, Odia, Maithili, etc. He has also released many non-film albums.
2. Shaan
...
Shaan, originally named Shantanu Mukherjee, is a Bengali singer who works extensively in Bollywood. He is known for his unique voice and singing talent. Shaan has worked in the Bengali, Urdu, Marathi, Kannada, Konkani, Punjabi, English, Nepali, Odia, Malayalam, and Telugu music industries as well. He has also sung for Pakistani movies. His star power reaches beyond Bollywood into the interiors of India and also in other countries. He is very versatile as a singer, having sung in almost all genres of music.
3. Shreya Ghoshal Shreya Ghoshal, one of the most famous singers in >> Read More...
...
Shreya Ghoshal is known for her sweet voice and wide singing range. This Bengali belle has won the heart of entire India with her singing talent. Her big break in Bollywood came with the movie Devdas in which Sanjay Leela Bhansali Born on 24th February 1963, Sanjay Leela Bhansali >> Read More... made her sing all the songs of Paro. She won several awards for her incredible singing at such a young age. She works extensively in Bollywood and is one of the most sought-after playback singers. She has also sung in Angika, Assamese, Bengali, Bhojpuri, French, Gujarati, Malayalam, Marathi, Nepali, Kannada, Tamil, Telugu, Pakistani, Tulu, and Punjabi languages.
4. Kunal Ganjawala Kunal Ganjawala is a noted Indian playback singer. >> Read More...
Kunal Ganjawala is a popular Bollywood playback singer and music artist. His passionate voice is well-suited for the songs that he sings, and this has made him a major talent in Bollywood. He entered the big league with the immensely popular song "Bheege Honth Tere" from the soundtrack of the film Murder. After that, she has delivered several hit songs and worked in many regional film industries as a playback singer. He has sung in Kannada, Bengali, Tamil, Telugu, Marathi, Malayalam, Odia, Punjabi, and Urdu films as well.
5. Sunidhi Chauhan Sunidhi Chauhan, a very famous Indian playback sin >> Read More...
Sunidhi Chauhan's versatility and vocal range make her a singer to be reckoned with. She entered Bollywood after participating in the reality show Meri Awaz Suno Meri Awaz Suno is a musical talent hunt reality sh >> Read More... . Her songs from the film Mast made her a singing sensation in India. She is mostly famous for singing item songs and peppy numbers. However, she has also sung many passionate and soulful numbers. After becoming increasingly famous, Sunidhi has worked in regional industries such as Marathi, Punjabi, Tamil, Kannada, Telugu, Malayalam, Bengali, Assamese, etc.
6. K. K.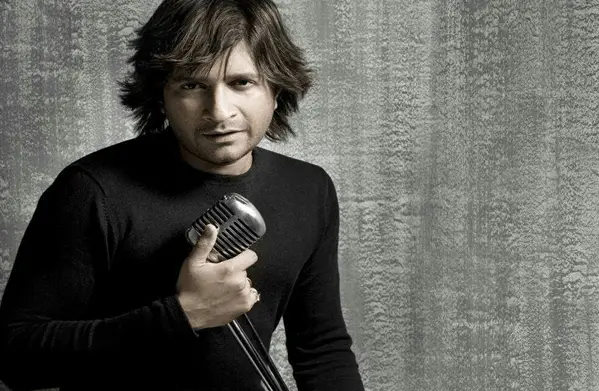 Krishnakumar Kunnath Krishnakumar Kunnath is an Indian playback singer >> Read More... or KK is a well-known playback singer in Bollywood. He has also released independent albums and song tracks which have become quite famous. He is known for his versatility and charm. Never having received professional training in music, KK made a name by working hard and following in the footsteps of his idols Kishore Kumar Kishore Kumar is an Indian playback singer, who ha >> Read More... and R. D. Burman. Apart from Hindi, KK has sung in languages like Tamil, Kannada, Malayalam, Marathi, and Bengali.
7. Arijit Singh Most famous for his songs in Aashiqui 2, Arijit Si >> Read More...
Arijit Singh is a very popular contemporary singer and music artist who hails from West Bengal. He is loved by the entire nation for his romantic and soulful songs. He is now the topmost singer in Bollywood. His career began from the reality show Fame Gurukul Fame Gurukul was an Indian reality TV show aired o >> Read More... . Then he worked as a music programmer for many years before making it big in Bollywood. Apart from the Hindi language, Arijit has sung several songs in the Bengali film industry. He has also sung in Telugu, Assamese, Kannada, Tamil, Marathi, and Gujarati films.
8. Mohit Chauhan Mohit Chauhan is a Bollywood playback singer. He w >> Read More...
Mohit Chauhan is an Indian pop and playback singer who is known for his soulful voice and singing talent. He has sung many popular songs in Bollywood like Khoon Chala, Tum Se Hi, Kuch Khaas, Haafiz Khuda, Masakali, Tujhe Bhula Diya, Pee Loon, etc. He has also released many independent music albums. Mohit Chauhan has also sung in regional languages like Bengali, Telugu, Tamil, Punjabi, Marathi, Kannada, etc. He is a singer who is popular in the entire country and not just Bollywood.
9. Neeti Mohan Intro: Neeti Mohan appeared on Hindi television wh >> Read More...
Neeti Mohan is a talented Indian playback singer and performer. She has become quite famous at a young age and is one of the most popular female playback singers of the contemporary age. She began her career with the reality show Popstars on Channel V. The she participated in Music Ka Maha Muqabla on Star Plus. She is now leading a successful life as a singer in Bollywood. Neeti has also sung in regional film industries like Telugu, Bengali, Tamil, Marathi, Kannada, and Gujarati.
10. Shalmali Kholgade Shalmali Kholgade is very famous Indian songwriter >> Read More...
Shalmali Kholgade is a fresh, young playback singer of Bollywood. She debuted with the song "Pareshaan" from the film Ishaqzaade. The song became extremely popular and catapulted Shalmali into the big league. She has sung many hit songs after that. She is also known for her extensive work in South Indian films, namely Tamil and Telugu. Apart from that, she has sung in Bengali and Marathi films as well.