Shraddha Kapoor Shraddha Kapoor, born on March 3rd, 1989, is a you >> Read More... is a well-known Indian actress. She contributed to Bollywood by giving many superhits movies. Her name was mentioned among the most popular actresses in the Country. Some of her best films are as follows:
...
1. Chhichhore (2019) 
It is a story about a teenager who attempts suicide because of not passing an Entrance exam. Luckily, his life is saved, but the condition is very critical. To motivate him to live again and treat him, his parents, Anni ( Sushant Singh Rajput Sushant Singh Rajput is one of the famous Indian t >> Read More... ) and Maya (Shraddha Kapoor), narrate to him their college life days. Anni and his friends were called the '; losers'; back in their college days. Along with Anni, his friend circle told him how they all turned winners from losers by not giving up.
2. Stree (2018) 
It is a horror-comedy film starring Shraddha Kapoor and Rajkummar Rao Raj Kumar Yadav, also known as Rajkummar Rao, star >> Read More... in lead roles. The residents of Chanderi town are terrified of a spirit, stree. The soul is of an angry woman who visits the city during four nights of a Hindu festival. She calls out men from behind, and if the men turn around, she whisks them away, leaving behind their clothes only. Vicky (Rajkummar Rao) falls in love with a strange girl (Shraddha Kapoor), who comes to the town only those four nights. Her strange activities make Vicky and his friends doubt that she is the stree who haunts the city.
...
3. Aashiqui 2 (2013) 
It is a blockbuster movie directed by Mohit Suri Mohit Suri has directed many Indian movies mostly >> Read More... . Rahul ( Aditya Roy Kapur Aditya Roy Kapur, a young and successful actor wa >> Read More... ) is a successful singer but, ruins his career by getting addicted to drinking alcohol. He meets Aarohi (Shraddha Kapoor) in the bar and gets impressed by her singing. He fell in love with her and decides to take her to Mumbai and make her a big star. She becomes a successful singer, but Rahul's drinking habits make her distracted. Will Rahul stop drinking, or will they part ways?
...
4. Ek villain (2014) 
It is a film starring Shraddha Kapoor as Ayesha and Sidharth Malhotra Sidharth Malhotra is an Indian actor who was born >> Read More... as Guru in the lead roles. Guru falls in love with a sweet girl, Ayesha, and they get married. However, Rakesh, a serial killer, killed Ayesha. Devastated, Guru decided to take revenge for his wife's killing.
...
5. ABCD 2 (2015) 
It is a true story about an Indian Dance group. The Mumbai Stunners are one of the most famous dance groups in Mumbai. They get disqualified and face humiliation after they copy the dance routine of another dance group and present it in the competition. However, Suresh ( Varun Dhawan Varun Dhawan, a new comer entered Bollywood with h >> Read More... ) doesn't quit and finds a new choreographer, Vishnu Sir. Suresh then decides to take his team with the help of Vishnu Sir to participate in an International Hip Hop Competition in Las Vegas Serial Story Coming Soon... >> Read More... . Shraddha Kapoor played the role of Vinnie, the girlfriend of Suresh and one of the members of the Mumbai Stunners.
...
6. Baaghi (2016) 
Ronny ( Tiger Shroff Jai Shroff or popularly known as Tiger Shroff is a >> Read More... ) is an undisciplined and mischievous boy. His dying father sent him to the Martial Arts Academy of his friend to make him disciplined and mature. Ronny gets irritated by the strict schedule and practice of the Academy. Soon, he realized the importance of the art and practice taught by his Guru. He falls in love with a girl, Siya (Shraddha Kapoor). However, her father wanted her to marry Raghav because of the money. Raghav forcefully took Sia to Bangkok. Ronny then decided to save Sia's life from Raghav.
...
7. Saaho (2019) 
It's a South Indian action movie starring actor Prabhas and actress Shraddha Kapoor in the lead roles. Roy, a don, dies in Mumbai in a road accident. His son, Vishwak, takes his place but is not liked by everyone in the Underworld. Devraj and his team searched for rupees 2 lakh crore, which was only known to Roy. On the other side, Ashok Chakravarthy (Prabhas) is an undercover cop. He is given a mission to solve the mystery behind a heist. Shraddha Kapoor played the role of Amrita, who is an assistant in Ashok's task.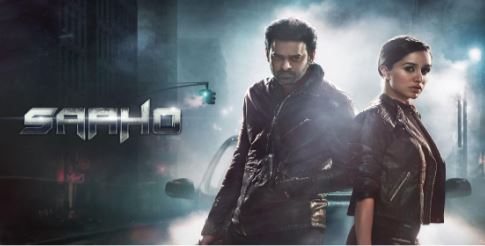 ...
It's a film starring Aditya Roy Kapoor as Adi and Shraddha Kapoor as Tara in the lead roles. They fell in love and decided to keep a live-in relationship. Adi, who lived with his uncle, asked if Tara could stay with him. Gopi Uncle relucted, but gave them permission to let her share his room. The couple started spending time with the uncle and his wife. They saw the love between the two and how they cared for each other for a long time. This made them realize that they should marry.
9. Half Girlfriend (2017) 
Madhav Jha ( Arjun Kapoor Arjun Kapoor is a Bollywood star. He was born on 2 >> Read More... ) is a middle-class young boy, who came to study in college. He fell in love with Riya (Shraddha Kapoor), who studies in the same college. However, Madhav's friend warned him about the class differences between them. Madhav and Riya had one thing in common that brought them closer. However, Riya told Madhav that she is his half-girlfriend. Happy Madhav had no issue regarding this. One day, he decided to call Riya to his hostel room. Open-mind, Riya went there without any hesitation. She was calm until Madhav tried to make a move. After that incident, Riya decided to leave him and the college as she was getting married to someone else. After two years, they met and started spending time.
10. Street Dancer 3D (2020) 
It's a dance movie directed by Remo D'Souza. It's a story about two rival dance groups, 'Street Dancers' led by an Indian, Sahej (Varun Dhawan), and 'Rule Breakers' led by a Pakistani girl, Inayat (Shraddha Kapoor). Inayat once noticed that the restaurant owner, Anna, feeds the leftover foods and waste eatables to the poor people. By speaking to Anna, she learns the truth behind it that they are illegal immigrants trapped in the country. She then decides to participate in the biggest Dance competition and win the prize money to help the migrants return to their homes. Will Sahej and his team support Inayat? Watch to find out.