With the help of modern science, it is made possible to have a safe and secure child even in the late 30s and 40s. This way of producing children with the help of a third-party donor has its ups and downs. Surrogacy and its acceptance in Indian society have a long way to go. With films like Mimi and Chori Chori Chupke Chupke, Bollywood tried to give a strong message on surrogacy and IVF. Surrogacy will steadily find a place in Indian society. Many celebrity couples are choosing surrogacy over pregnancy these days due to complexities due to health and age. Many Indian celebrities have welcomed their bundle/s of joy with the help of surrogacy, and the list keeps increasing. The following is the list of the top 10 Bollywood celebrities who embraced parenthood through surrogacy
Amidst all the rumors claiming to be the love child of Aryan Khan Aryan Khan is the first child of the King of Roman >> Read More... and his girlfriend, Shah Rukh and Gauri cleared all the air when they addressed the entry of a new member into their family and Mannat through surrogacy. He also revealed that Abram was born a few months prematurely but has come home healthy.
2. Shilpa Shetty And Raj Kundra
Shilpa and her husband didn't want their son Viaan to be a single child. Shilpa miscarried multiple times because of her auto-immune disease called APLA. They even put their name for adoption, but it didn't happen due to some circumstances. The couple then went with the option of surrogacy. The surrogate gave birth to a beautiful girl.
Director and choreographer Farah married Shirish Kunder in her 40s. They tried for a baby for two years and decided to go with IVF than going childless. Farah became a mom to three beautiful triplets. She suggested this IVF procedure to other women facing trouble conceiving naturally. Farah called this method miraculous. She talked about the problems that many couples are facing while trying to conceive these days.
...
Kiran and Aamir opted for IVF because of having problems conceiving naturally. Aamir was very open about the procedure and recommended it to couples facing issues. The couple was blessed with a baby boy whom they named Azad. Azad is special to them because they waited for this baby for a long time.
...
Filmmaker Karan Johar has been very open about his sexuality. In his book An Unsuitable Boy, he stated his wish to have a child. And the only way he could have it naturally was through adoption or surrogacy. Karan considered all the options and went with surrogacy. He called it a very emotional experience. He is a responsible parent to his twins, Yash and Roohi.
...
Seema and Sohail Khan decided to have another child almost a decade after their first child and opted for IVF surrogacy. The surrogate gave birth to their second boy Yohan.
...
We all know pretty well how wonderful of a person Sunny is. She adopted a baby girl Nisha and later chose surrogacy to have two adorable twins. Her husband Daniel made it official on social media, and the fans expressed their wishes through the platform.
...
8. Preity Zinta And Gene Goodenough
Preity shared the best news via her Instagram that she has become a mom of two children, Jai and Gia, through surrogacy. Congratulations have poured in for the new journey this couple was about to embark on.
...
9. Shreyas Talpade And Deepti
Having experienced several health issues, their doctor advised the couple to go with surrogacy. Shreyas and Deepti welcomed their bundle of joy, a baby girl, via surrogacy. Shreyas expressed his happiness that he had always wanted a girl so he could buy her pretty dresses and dolls.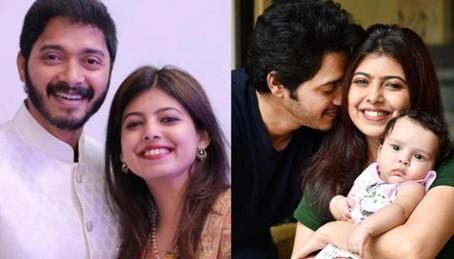 Actress Lisa Ray and her husband Jason Dehni opted for surrogacy and welcomed twins. They named the beautiful girls Sufi and Soleil.