Hindi Film industry has made few engaging movies for kids which teach them a lesson related to various issues. Kids are also very fond of watching films, and movies leave a lasting impression in the minds of little children. Some lessons can be taught to children easily by relating them to the films, as they tend to understand better when they see. Here is the list of 10 best movies for children from which they can learn few good things.
1. Taare Zameen Par Click to look into! >> Read More... -
The story of the film is about a child Ishan who suffers from dyslexia, and he shines with the help of a teacher played by Aamir Khan Aamir Khan or Mohammed Aamir Hussain Khan is Bolly >> Read More... . This film of Aamir Khan's was an eye-opener for parents as well as their children. Taare Zameen Par was a masterpiece film as it sent a message to parents to not to pressurize children in academic front. It also inspired children to pursue your dream, and focus on the things which interest them. The film gave a strong message that every child is special in their own way. Kudos to the team of Taare Zameen Par who made such a beautiful movie.
2. Stanley Ka Dhaba-
...
The core of the flick revolves around a boy named as Stanley who never brings his lunch box to the school. Yet he manages to grab some food from his classmates in the context that his mother is away. The film is beautifully crafted in the sense that children will be children only. His teacher warns him to get his lunchbox and this makes his life tougher to go school. The movie is directed by Amole Gupte Amol Gupte was born in 1962 in Mumbai, Maharashtra >> Read More... .
3. Chillar Party Click to look into! >> Read More... -
...
Chillar Party is an honest attempt made where children gang feel responsible for the orphan child Fatka and a stray dog named as Bhidu in the film. The film has shown every child character and traits beautifully. The movie showed how kids alliance together only to save a poor animal. In short, the film is joyous ride which will make you laugh and also will make you feel responsible towards needy.
4. Bum Bum Bole-
...
The story of this movie has been adapted from Iranian film named as Children of Heaven. Taare Zameen Par fame Darsheel Safary In the annals of Hindi cinema, instances of stella >> Read More... played the character of a poor boy who wants to get a pair of shoes for his little sister. The film depicts how a little boy shows maturity before his time because of the financial crisis in the family.
...
5. I am Kalam-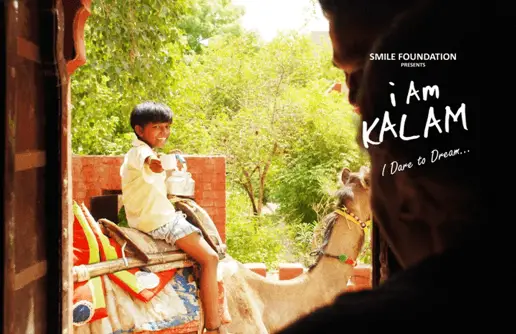 ...
It is a story of a poor boy named as chotu, who gets inspired from APJ Abdul Kalam. He wants to study and gain knowledge through education. I am Kalam sends out strong message that its right of every child to get quality education be it poor or rich. The story of the film is gripping and will uplift you in a positive way. The film also earned awards and accolades for its incredible storyline.
6. The Blue Umbrella Click to look into! >> Read More... -
...
The theme of the movie was adapted from the Indian Novel written by Ruskin Bond Ruskin Bond is a famous contemporary Indian writer >> Read More... with the same name. The storyline of the film is a little girl named as Bindya who makes a Blue umbrella with her old claw necklace. Rich shopkeepers out of jealousy grab her blue umbrella and paint it red. Then story unfolds how villagers help the little girl to get her umbrella. The film gives out a message that even a bad person needs to be forgiven and accepted.
7. Anjali-
Not many are aware of this film which is made by Mani Ratnam Mani Ratnam is an Indian filmmaker deeply rooted t >> Read More... . It is the finest movie with a gripping plot. It is a story of a little girl who suffers from some mental problems. The story unfolds how a father hides from a mother that her child is born dead but in reality, the child is born with some mental disorder. The movie will make you cry and it is the best work of Mani Ratnam's.
8. Hawaa Hawaai Click to look into! >> Read More... -
Yet another masterpiece film from Amole Gupte. Hawaa Hawaai is not only a movie about the skating champion. The story shows about the divide the society does for Poor and Rich. It also shows how underprivileged children are asked to not to dream. The storyline of the film will touch your hearts and you will end up with a teary-eyed.
9. Ferrari Ki Sawaari Click to look into! >> Read More... -
Ferrari Ki Sawari is a movie which will make you smile and also fill you with teary-eyed emotions. The story focus on a little boy who dreams of being a cricketer and how his doting father Sharman Joshi Sharman Joshi was born in Mumbai, Maharashtra to a >> Read More... leave no stone unturned to get his child dream come true even if he can steal Sachin's Ferrari for his little boy.
10. Koi Mil Gaya-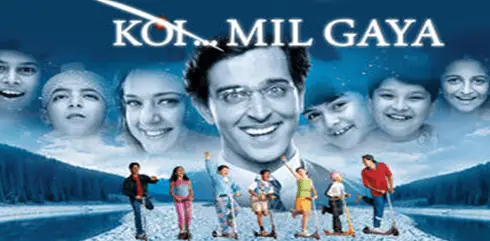 Hrithik Roshan Hrithik Roshan with his unimaginable dance moves i >> Read More... starred film Koi Mil Gaya is the first sci-fi thriller movie made in Bollywood. The movie will entertain the kids and engage them with its interesting storyline.