There is no bond stronger than a father with his child. This is the story of King Khan and his little bundle of happiness Abram. King Khan was already a father of two children, Aryan Khan Aryan Khan is the first child of the King of Roman >> Read More... and Suhana Khan Daughter of the Bollywood Badshah (Shah Rukh Khan) >> Read More... . These two gorgeous children made his life complete, but King Khan wanted another child, and he was firm.
From some reports, it was clear that Gauri Khan Born on Ocotber 8 1970, Gauri Khan (originally kno >> Read More... could not bear a child because of her age and some medical issues. Then King Khan decided to have a kid by surrogacy. Yes! Abram was born by surrogacy and was a premature baby. Because of his premature birth, the family had time to keep this a private affair and get Abram's surrogate mother out of the picture. Their little bundle arrived on May 27, 2013 and it was Eid on that day. How auspicious for the family. Since then, everyone knew that the boy was lucky for the family.
...
The little baby was already in the news since his birth, and his adorable pictures made the fans go wild. The adorable photo-shoot done by Daddy gave the world pictures to go "awwww."
Abram is said to have already inherited his father's good-looks and charm. Also, the little one is very famous among the ladies. Like father – like son.
...
The star kid has already made his debut in Bollywood, and we all were unaware of it. Little Abram was seen in the end credits of the movie Happy New Year Click to look into! >> Read More... with his Daddy posing and dancing like he owns the camera. Also, we could see how Shah Rukh finds it difficult to be without Abram.
...
Abram is Shah Rukh's most prized possession and would never leave a chance to be with him. Abram could be seen in the IPL. The little hero was dressed in the team jersey and stole the thunder from the match.
...
Shah Rukh says that Abram teaches him to live his life to the fullest and he often talks to him for expert advice. Surely, King Khan could not leave his little one for one sec in free time.
...
Abram could also be seen in his Daddy's shoes. His face is morphed on SRK's super hit film posters, and the picture went viral.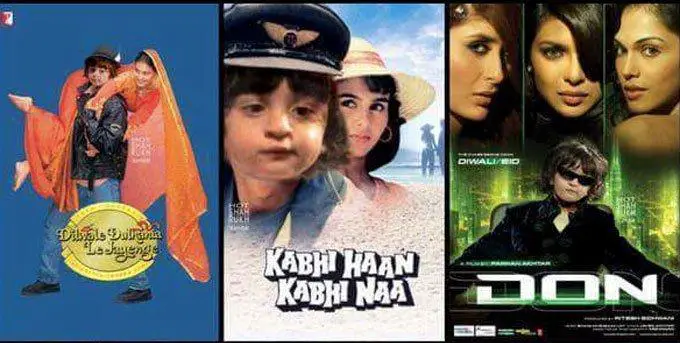 ...
The duo could also be seen in the ninth season of IPL, playing with water and having a fun time. King Khan wants to enjoy each moment of Abram growing up.
...
Daddy Khan never misses enjoying with his dearest son. Also, one can see him become a child with the little baby. The cute little things between them give us life goals. Abram is undoubtedly the most pampered child. SRK even takes him to shows.
The crowd in front of Mannat (SRK's residence) doesn't only want to see SRK but his little one Abram too. The picture here is of Eid, the duo showed up, and Abram tried to be in his father's shoes. Little hands were waving at the crowd just like his dad.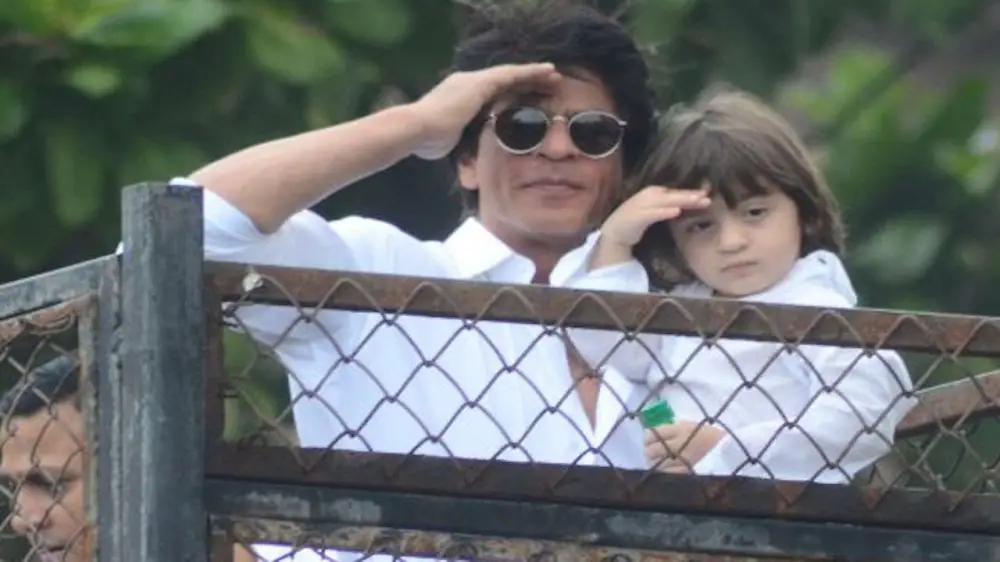 The father son moments they spend together are definitely heart-warming. SRK just cannot take his eyes off the little one. They both go on walks together and have quality time. Also, their beach time and conversations add to their quality time.