Many of us can fantasize to have the most expensive and luxury things in the world. Whether it's clothes, shoes or cars and gadgets, who doesn't wish to possess them all? Ohhhoo But wait not for our Bollywood celebs. When it comes to boasting their shekels, our Bollywood stars are ahead from everyone. All thanks to their fondness for the luxury brands and international labels which show their love for luxury and their status symbol also. Here are the lists of Labels or Brands our celebs prefer:
1.
...
The megastar Big B likes to wear classy and trendy clothes that favor his star status and his age. For Suits, he always opts for Dolce and Gabbana. Fratelli Rosetti, his favourite shoe brand. Big B loves to wear wristwatches and sunglasses; we can find Omega, Cartier, Michael Kors, and Bvlagari in his collection. Despite his age, undoubtedly, Amitabh Bachchan beats other celebrities in the race of style.
2. Priyanka Chopra Born on 18 July 1982, Priyanka Chopra is an establ >> Read More...
...
Our global desi girl Pee Cee seems to be on fire these days. She is like everywhere from every Talk show to every award shows, and killing with her looks every time. Ralph Lauren, Versace, Sally LaPointe, Jason Wu, Valentino's and Balenciaga Bags are her one of the favorites.
3. Sonam Kapoor Sonam Kapoor, Daughter of Anil Kapoor and model Su >> Read More...
...
Every celebrity can look good in front of the camera, not all of them can look the same when the cameras aren't rolling. But Sonam Kapoor has known for her classy and swanky styling sense behind the cameras also. Whether it's her airport looks or the award functions, she always looks uptown. We adore her in any outfit. The fashionista's favorite designers include Chanel, Dior, Louis Vuitton, Elie Saab Elie Saab, born on the 4th July, 1964, is a world >> Read More... and Dolce and Gabbana.
4.
She's known as the fashionista of Bollywood. She makes sure her every appearance speaks volumes about her unspoken allure. Every other star appraises her fashion sense. The actress with guts to flaunt risqué outfits makes sure to flaunt structured and classy international designers viz. Burberry, Dior, Zara, and Stella McCartney.
5.
The born Nawab really carries himself like a Nawab. With his good fashion sense, he knows well what to put on which occasion. His favorite Indian designer is Raghuvindar Rathore. Italy Imported fabrics are used for his Suits. He is also a regular customer of Gucci, Armani, Yves Saint Laurent Click to look into! >> Read More... , and Tom Ford.
6. Deepika Padukone Deepika Padukone is an Indian actress and model. S >> Read More...
"Mastani" yeah! Deepsy is smoking hot and talented beauty of Bollywood. Besides from her acting skills, this lanky lady carries every outfit very felicitously. She is not a brand person in particular; she loves to wear comfortable clothes. Her wardrobe has an immense variety of western wear from Chanel, Ralph Lauren, Zara, Stella McCarthy, and Judith Leiber and for Indian outfits she trusts Sabyasachi.
7. Kareena Kapoor Khan Kareena Kapoor is a super hit actress working in I >> Read More...
Bollywood Begum Kareena Kapoor Khan is a walking style statement. During her pregnancy she carried herself in confident and stylish manner like no one else have done before. Brands like Stella McCartney, Roberto Cavalli, Jimmy Choo shoes and Givenchy bags are always on her shopping list.
8. Ranbir Kapoor Ranbir Kapoor is a noted Indian film actor. He was >> Read More...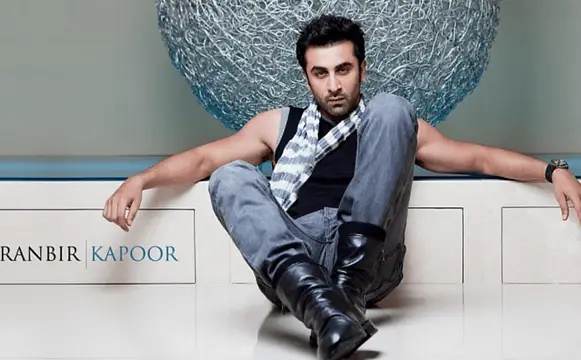 The most eligible bachelor of tinsel town, Ranbir Kapoor dresses to kill. Whether he steps out in casual jeans and t-shirt or wears the suit, he looks jaw-drop handsome and hot like heck! His wardrobe is a mix of street fashion and luxury labels like GAP, Valentino, Tom Ford, Bape, and Kenzo.
9. Alia Bhatt Alia Bhatt is a trendsetting actress from Mumbai, >> Read More...
Easy, breezy, bubbly Alia Bhatt carries everything with ease and oomph. From chic cocktail dresses to ethnic wear, Alia always looks ravishing. Her favorite brands are Stella McCartney, Roberto Cavalli, Dior, Prada, Forever 21, Topshop, Michael Kors bags and Steve Madden shoes.
10.
Our Barbie doll looks hot as hell in every dress. Whether it's casual or gowns or ethnic outfits she rocks everything. She prefers brands like Super dry, Bottega Veneta, Armani, Versace and Miu Miu.