The Bollywood world needs everything to be perfect. Little do the people (audience) know that being someone who you are not is not very much appreciated? The actors have to go a lot of transformation to be in a role, and more than that they need support in their real lives. The people just think their stars to be prefect in real life too where as we all know that all humans are imperfect. The practice of shamming body targets majorly women of the industry, and now the women have spoken up against it.
1. Bani J ( Gurbani Judge Gurbani Judge or famously known as Bani J was born >> Read More... )
The lady is a VJ and an actress. She has seen a lot of transformation in her life, and has also faced the cyber bullies, and the body shamers with pride. She is a fitness freak and loves to post videos of her in a gym. There are times when she realized that she was body shamed, and replied by posting a photo on Instagram.
...
2. Taapsee Pannu Taapsee Pannu is an actress and model of Indian or >> Read More...
The lady is one of the boldest actresses industry has and her movie ' PINK Click to look into! >> Read More... ' was the proof of it. The movie was a great hit and it was followed by 'Nam Shabana,' another hit by the star. She in an interview told that she had been called fat, but she pays no attention to the low lives.
...
3. Parineeti Chopra The bubbly actress, born on 22nd October 1988, lan >> Read More...
...
The lady has constantly been slammed with comments regarding her figure and face cut. This was high time that she shut all their moths up and posted an old picture of her where she was healthy.
4. Sonakshi Sinha Sonakshi Sinha is a well-known Indian Actress. She >> Read More...
...
She is the Dabangg actress of industry and has never feared the cyber bullies. She is healthy, and she knows it and feels very comfortable in her own skin. The lady shuts everyone down by telling how much she adores herself and a prefect figure of numbers will never decide is she is beautiful.
...
5. Aishwarya Rai Bachchan Aishwarya Rai Bachchan is a popular Indian actress >> Read More...
Yes, even the Miss World had to listen to the things the low lives have to say. This was when she was in her maternity phase. She kept quiet but her husband, Abhishek Bachchan Abhishek Bachchan, or Abhishek Srivastava, is a ve >> Read More... spoke about how upset he is on receiving such comments. People forget that she is a woman who is about to be a mother and this phase is natural.
...
6. Sonam Kapoor Sonam Kapoor, Daughter of Anil Kapoor and model Su >> Read More...
...
The present fashion diva was not as she looks. She lost 30 kg of weight before coming into the industry. The lady strongly discourages body shamers.
7. Huma Qureshi Huma Qureshi is a model-turned-actress in Bollywoo >> Read More...
The lady is full of talent and we have seen that in the movie "Gangs of Wasseypur." She is against the cyber bullying of celebs and once pulled off a quote 'I don't owe you perfection.'
8. Zarine Khan Born on 14 May 1987, Zarine Khan is one of the adm >> Read More...
The lady who was supposed to a copy of was body shammed for her extra pounds. We all have seen how sexy she can be when she wants so body shamers, just be quite.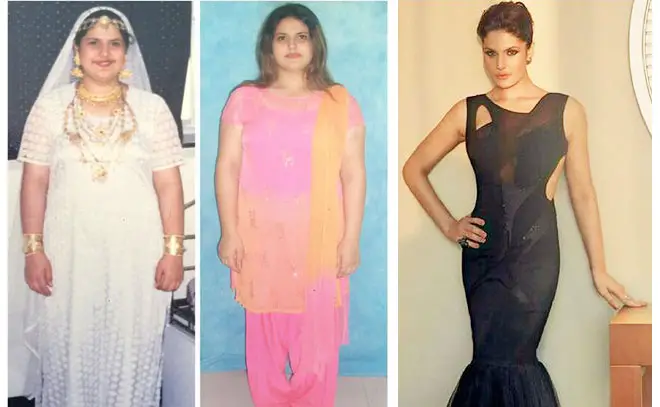 9. Ritika Singh Ritika Singh is an actress born on the 16th of Dec >> Read More...
The actress gave a phenomenal performance in the movie 'Saala Khadoos.' She, in an interview, told that none could escape body shamming, and one should not be bothered by it. We all come in different sizes, and we all are beautiful.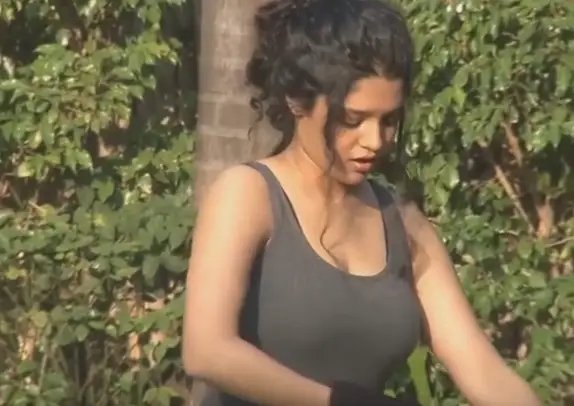 10. Bhumi Pednekar Bhumi Pednekar is Maharashtrian unconventional act >> Read More...
The lady is very versatile and was body shammed for her healthy look in 'Dum Laga Ke Haisha.' Little did the shamers know that she put on 33kg of weight on purpose and later lost all of it! She said it is my body, and I will treat it the way I want.