Channels are one of the most sources of entertainment for all the people who watch T.V. let it be a sports channel or a news channel or a T.V. serial channel or kid's channel, or any channel. Without these, there will be no source of information regarding any things. And especially to a working person, it can be said to be the only source of entertainment. So let's check the top T.V. channels in the Marathi language.
1. Zee Marathi  
Zee Marathi is a famous Marathi entertainment channel in Maharashtra, specifically for television series. A few of the favorite serials on this channel were Mazhi Tuzhi Reshimgath, Mazhya Navryachi Bayko Mazhya Navryachi Bayko is an Indian TV series broa >> Read More... , Tujhyat Jeev Rangala Tujhyat Jeev Rangala is a romantic drama in Marath >> Read More... , Chala Hawa Yeu Dya, Julun Yeti Reshimgathi Julun yeti Reshimgathi is a Marathi-language roman >> Read More... , Swarajyarakshak Sambhaji Swarajyarakshak Sambhaji is a Marathi television h >> Read More... , and Tu Tevha Tashi Tu Tehva Tashi is a Marathi drama TV serial that a >> Read More... . Among these series, Chala Hawa Yeu Dya is a comedy T.V. serial famous throughout Maharashtra and outside.
...
2. Colors Marathi
Colors Marathi again is a T.V. series channel that also shows unique sets of serials, specifically like on different types of issues. Some of the significant collections of serial names are Sundara Manamadhe Bharti, Sukhachya Sarini He Man Baware, Jai Jai Swami Samarth, Sur Nava Dhyas Nava, Balumamachya Navan Changbhala Story soon >> Read More... , Bigg Boss Marathi, Bhagya Dile Tu Mala, and Raja Ranichi Ga Jodi Wedding. And channel was formed in the year 2000.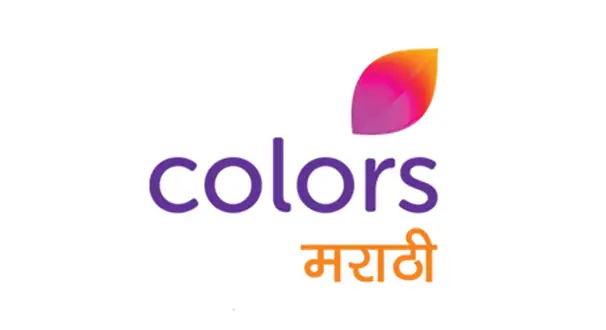 3. Star Pravah
Star Pravah is a subset channel from the community of the Star family. In contrast, the difference is that it is present in the Marathi language, specifically shows entertainment shows and series. A few popular T.V. serials on the channel are Thipkyanchi Rangoli Thipkyanchi Rangoli is a family show where every c >> Read More... , Aai Kuthe Kay Karte, Sukh Mhanje Nakki Kay Asta, Rang Maza Vegla Rang Maza Vega is an Indian Marathi serial aired o >> Read More... , Lagnachi Bedi Lagnachi Bedi is a Marathi-language televised show >> Read More... and Phulala Sugandh Maticha Story Soon >> Read More... .
...
4. DD Sahyadri
This channel is a government channel specific to new in Marathi and with showcasing some specific national programs like national games, independence shows, and many more. Also, it is the first Marathi language channel from Prasar Bharati.
...
5. Zee Talkies
Zee Talkies is a Marathi language channel that is specific to show only Marathi language movies, either old or current movies. The formation year of the T.V. channel is 1982. And it is also one of the subsets of Zee company.
...
6. Saam TV
Saam TV is a unique channel that sows many sets of things like new reports, cooking shows, health doctors, and many more. A few of the great shows present on it are Saam Sanjeevani, Niramay Jeevan, Viral Satya Viral Satya is a Marathi show on the Saam News cha >> Read More... , and Saam Special.
...
7. ABP Majha
ABP Majha is a news T.V. channel that is only for all things happening in the current world. A few fantastic news shows on the channel are Nava Bharat, Maza Desh, and ABP Majha live. Apart from this, the channel also shares a few general knowledge information.
...
8. Sangeet Marathi
Sangeet Marathi is a Marathi channel only for continuously playing songs from different domains of the Marathi film industry. But it is not limited to songs. It also telecast some great F.M. shows and sometimes some serials concerning Marathi singing competitions.
...
9. Zee Yuva
Zee Yuva was formed after the succession of zee series channels like Zee Marathi and Zee Talkies. This channel again provides a wide range of Marathi serials ranging from showcasing household serials to motivating, olden times serials. Some famous serials are Freshers, Tu Ashi Jawali Raha, Love Lagna Locha Love Lagna Locha is a romantic comedy-drama. The s >> Read More... , Sangeet Samraat Story soon >> Read More... , Prem He Prem He is a romance drama. The show premiered in >> Read More... , Tujhyat Jeev Rangala, and Phulpakharu.
10. Fakt Marathi
It was initially launched as a T.V. channel named Aapla Talkies but later changed to Fakt Marathi. This channel is specific to movies made in Marathi, and some regional T.V. awards show. Apart from this, some tips regarding health as a show are also present on this channel.