Marathi cinema is a regional recently coming to the limelight with some hit movies. It is a regional cinema hardly anyone known in outside Maharashtra in the 2000s. Since 2010 Marathi movies are reaching a broad audience, and people now notice their talent and hard work. Marathi actors are not so far behind and making their popularity all over India. Many brilliant and hardworking actors in Marathi cinema are putting their efforts into making the masterpiece. Therefore, we have curated the Top 10 Marathi actors from 2010 to 2019.
Subodh Bhave is a legend in Marathi cinema known for his successful films like Ani Dr. Kashinath Ghanekar Kashinath Ghanekar was born in 1940. He began his >> Read More... , Balgandharva, and Katyar Kaljat Ghusali. He was born on 9 November 1975 and is a writer, producer, and director in Marathi cinema. He is the most famous actor in Marathi cinema and acts in Marathi TV serials, movies, and theatre.
...
2. Ankush Chaudhari
Ankush Chaudhari was born on 31 August 1977 and mainly works in Marathi cinema as an actor, screenwriter, director, and producer. He is the most talented actor in Marathi cinema and is given the best-in-class movies like Classmates, Double Seat Click to look into! >> Read More... , Daagdi Chaawl, and Triple Seat. The classmate was the first box office hit for Ankush, released in 2015.
Swapnil Joshi appeared in Ramanand Sagar's show Uttar Ramayan when he was nine-year-old. He was born on 18 October 1977 and has appeared in many successful TV shows, such as Krishna and Eka Lagnachi Dusri Goshta. He is a well-known actor and comedian who starred in films like Duniyadari, Mumbai-Pune-Mumbai, and Pyaar Vali Love Story.
...
Sumeet Raghavan is another best actors in Marathi cinema and works in movies, television, and theatre. He appeared as a child actor in the Mahabharat serial in the role of Sudama. He is well-known for his work in Badi Door Se Aaye Hai, Wagle Ki Duniya Wagle Ki Duniya is a prominent Indian comedy sitco >> Read More... - Nayi Peedi Naye Kissey, , Sarabhai v Sarabhai, and Sajan Re Jhoot Mat Bolo.
...
Amey Wagh was born on 13 November 1987 and is an actor in television, films, and theatre. He is the most dependable actor who appeared in films like Popat, Faster Fene Faster fene is a Hindi Television reality show tha >> Read More... , Muramba, and Girlfriend. He is also on the Bharatiya Digital Party YouTube channel and hosts a talk show, Casting Couch with Amey & Nipun.
...
6.
Lalit Prabhakar made his debut as the main character in the Marathi film Chi Va Chi Sau Ka. He was magnificent in the role of Aditya Desai Bio coming soon... >> Read More... on the Marathi serial Julun Yeti Reshimgathi Julun yeti Reshimgathi is a Marathi-language roman >> Read More... . He also appeared in films like Hampi, Anandi Gopal Today, women have found a niche for themselves in >> Read More... , and Smile Please Click to look into! >> Read More... .
...
Mohan Joshi is an active Indian film, theatre, and television actor who works in Marathi, Hindi, and Bhojpuri films. He was born on 4 September and started his acting career in theatre. He then appeared in many hit films and gave impressive performances to the audience. His films from the 2010s include Saheb, Yedyanchi Jatra, Deool Band, Shasan, Vrundavan, and Ani Dr. Kashinath Ghanekar.
...
Siddhartha Jadhav was born on 23 October 1981 and is the best entertainer, actor, and comedian in Marathi cinema. He worked in both Hindi and Marathi films and also appeared in Bengali movies. He has given heartfelt performances in movies like Bakula Namdeo Ghotale, De Dhakka, Simmba, and Time Please. According to the media, he is called the Comedy King of Marathi Cinema.
...
As an active actor, director, writer, and film producer, Prasad Oak is one of the best Marathi actors, born on 17 February 1975. He won a National Film Award for Best Feature Film in Marathi and two Filmfare Awards in the 2010s. He began his career as assistant director in the play Premachi Goshta and later worked in over 80 television serials.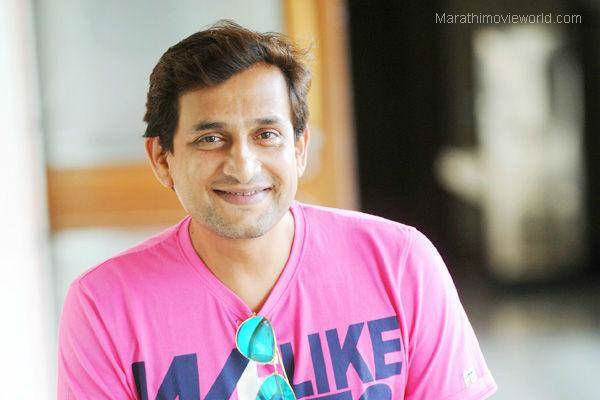 Sanjay Narvekar is an Indian actor who appeared in many Hindi and Marathi TV shows and films. He primarily works in Marathi cinema, and along with Siddhartha Jadhav, he appeared in many hit Marathi movies. They have become the most hilarious and successful pair in Marathi cinema.
Conclusion
Marathi actors are taking Marathi cinema to the next level with their acting. These are some of the best actors in Marathi cinema you can check out.