Our film industry happens to be one of the best film industries in the world and the content that the industry is generating every year is making it more remarkable. In return for entertaining the country, the stars get an inexplicable amount of love from the audience that can never be measured. To honor the stardom and efforts of an actor, they are waxed to immortalize them and their talent. One such great honor is being waxed at the Madame Tussauds. Madame Tussauds has a lot of branches around the world; here is a list of the newbie's and other stars who made it early to Madame Tussauds than their contemporaries.
1. Varun Dhawan Varun Dhawan, a new comer entered Bollywood with h >> Read More...
Infinite energy, ambition, and madness; all of this describes Varun Dhawan. Doesn't it? He has taken the country by storm ever since his debut and his back to back 100 Crore hit. It's just been five years since he debuted and he has already owned the hearts of his countrymen. He got a wax statue at the Madame Tussauds in Hong Kong!
...
2. Anushka Sharma Born in an army family to Col. Ajay Kumar and Ashi >> Read More...
Being an outsider, Anushka Sharma has undoubtedly created a niche for herself. Her wonderful acting skills and her wise choices of movies have made her a superstar and idol for any outsider who dreams of making it big in Bollywood. Anushka is going to get a statue waxed in the Madame Tussauds in Singapore.
...
3. Deepika Padukone Deepika Padukone is an Indian actress and model. S >> Read More...
...
The Queen of Bollywood has to be on the list, isn't it? Another outsider from the industry, she has seen all highs and lows in the career to achieve the position that she leads today. She is going to have her statue waxed at the Madame Tussauds in London and Delhi.
4. Shahid Kapoor Shahid Kapoor also identifies as the name Shahid K >> Read More...
...
Shahid has seen a lot of ups and downs in his Bollywood career, but what Haider did any other movie wasn't able to do that. Haider was his ultimate comeback, and there was no turning back after that. Shahid recently announced that he is getting his statue made in the Madame Tussauds, the location for which is yet to be decided.
...
5. Karan Johar Karan Johar is one among the top ten celebrities i >> Read More...
Karan Johar has been entertaining the whole nation with his excellent directing skills ever since I can remember. After all of his work and efforts, he sure deserves to be at Madame Tussauds. He is going to be the first Indian director to be made into awax statue at Madame Tussauds! The branch that will be housing the statue is yet to be finalized.
...
6. Sunny Leone Sunny Leone, a famous porn star, has recently ente >> Read More...
...
Sunny Leone
7. Diljit Dosanjh Diljit Dosanjh, born on 6 January 1984, in Jalandh >> Read More...
Diljit Dosanjh is one all-rounder who has made it to the list. He is an actor, singer, and a television presenter! He has worked in Punjabi and Hindi Cinema. He is one of the many superstars in the Punjabi film industry, and is set to have his statue at Madame Tussauds in Delhi.
8. Prabhas
Though Prabhas has been entertaining us with his incredible acting skills for a lot of years, but it was Bahubali's character that did the magic for him. He has been famous not just in India, but all around the world too. After the portrayal of this legendary character, he has been immortalized at the Madame Tussauds in Bangkok.


9. Mahesh Babu Born on 9 August 1975 in Chennai, Mahesh Ghattaman >> Read More...
The South Indian superstar is riding high on success with his recent release 'Bharat Ane Nenu' being a blockbuster at the box office. He has a great fan following not just in South India but also across the entire country. He recently shared the news that he is going to get his statue waxed at the Madame Tussauds in London.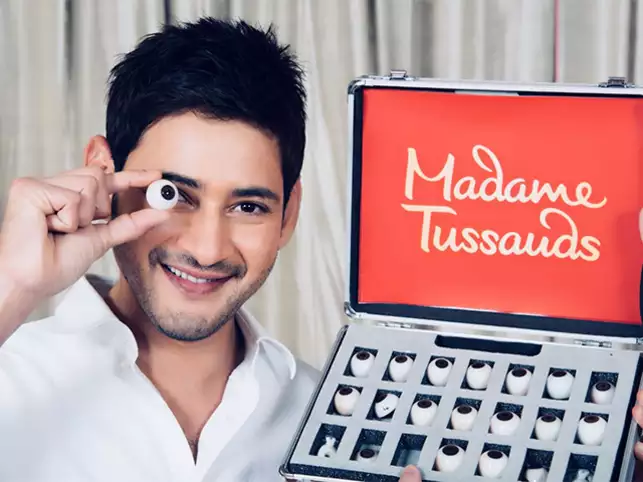 10.
Our Sheila has been entertaining us from the time she has set her foot in the Indian film industry. Her choice of movies and her efforts have garnered hera lot of stardom and love from the audience. She has recently unveiled her statue at Madame Tussauds in Delhi.