Bollywood shows various genres of films, one of them is the involvement of reading books through different genres. Here is the list of films, where the characters have been seen reading books ranging from art and literature, philosophy to science, and other exciting books shaping their lives.
1. 3 Idiots
The film 3 Idiots is about the life of engineering students. The protagonist, named Rancho is a genius, who does not believe in reading or simply mugging up textbooks. He, from a young age, could solve difficult high-level mathematics questions. He believes in following the passion and only what interests people. He even encourages the errand boy of the college to attend classes if he wants. Once, when a student of the same college commits suicide due to extreme academic pressure, he confronts the principal revolting against producing robots instead of nurturing minds. Later, he becomes a scientist and a successful inventor with many patents.
...
The film English Vinglish is a story of a housewife who has a home business of making and selling laddoos. She is invited to her sister's daughter's wedding in New York Click to look into! >> Read More... . She goes early to help her sister, and later, her family joins her. She is mocked by her husband and her daughter because she cannot speak English. So, in New York, she plans to join spoken English classes using the money she made from selling laddoos. She loves to read English books to know the language out of love. She finally learns English, to everyone's surprise, and delivers a speech at the wedding.
3. Black
The film Black is about a blind and deaf girl and her teacher who teaches her to read and write despite being differently-abled. The teacher is an alcoholic who decides to her express and communicates. He initially uses harsh methods to teach her. She learns to speak. She also learns to dance. She learns to read with the help of Braille. The film also resembles the life of Hellen Keller. The teacher slowly starts suffering from Alzheimer's disease and starts forgetting his student. She later gains her degree and meets her teacher at the mental hospital. She remembers and respects him as her teacher.
...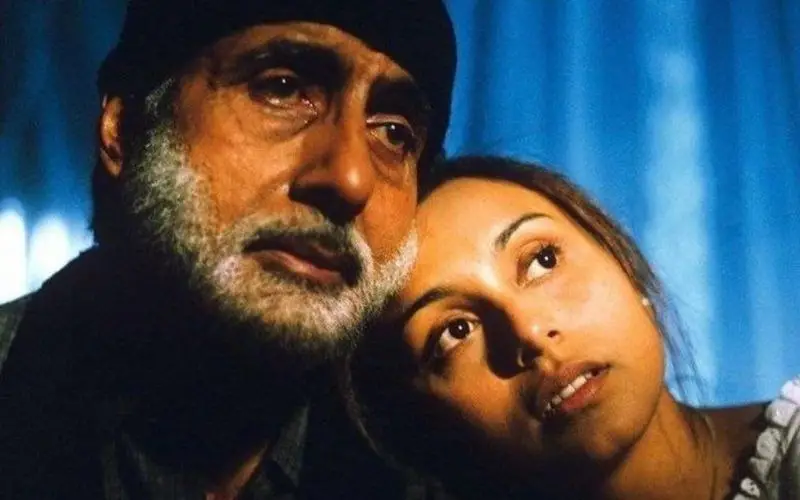 The film Taare Zameen Par is a story about a young boy Ishaan, who is suffering from a coordinative disease, dyslexia. He finds it tough to follow the school, and his principal discloses his failures in class. His father does not support him. So, he is admitted to a boarding school. There he meets an art teacher Ram, who is optimistic and teaches children with developmental disabilities. He knows how to make studying fun and supports creativity by knowing the children's field of interest. With care and proper guidance, Ishaan learns to read and write. On the last day of school, his parents are surprised to see their son's transformation.
...
5. Barfi
The film Barfi is about a deaf and mute young boy and his journey in life. Since he cannot speak or hear, he uses books to communicate. He falls in love with a woman Shruti who is already engaged, but later she leaves him and follows her marriage. After some time, he falls in love with a girl, Jhilmil who is autistic. Several events happen, and Jhilmil gets kidnapped. Later it was found that it was planned by her father to obtain money. Shruti is unhappy with her marriage. Though Shruti plans for her and Barfi to be together, he ends up marrying Jhilmil.
...
6. Rockstar
The film, Rockstar is a story of a college student who dreams of becoming a rockstar. He loves reading books on philosophy and literature. He studies at Hindu College and sings in concerts. He wanted heartbreak to become a star, which is common in all rockstars, according to his friend and classmate. When he is caught stealing money, he is thrown out of his home. He stays at a Dargah and sings Qawwali. Later he gets a chance to visit Prague and reconnects with his college love. But she leaves him once his tour ends despite getting into an intimate relationship.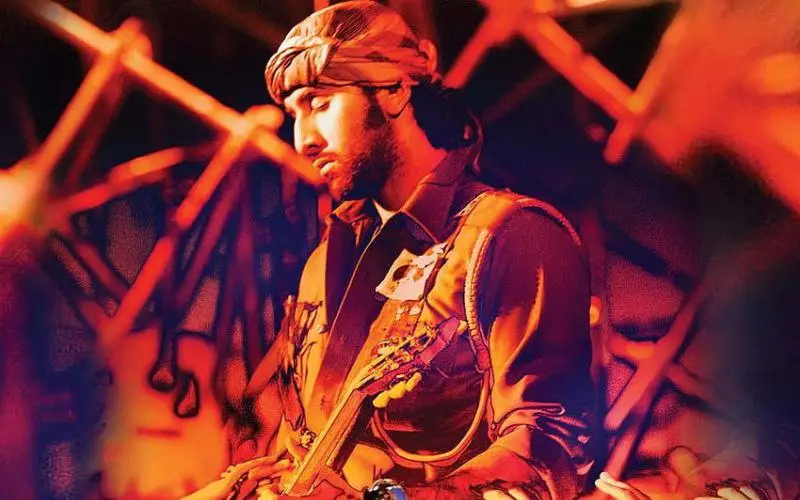 ...
7. Lootera
The film Lootera is a love story of a Bengali girl and an archaeologist. Most of the scene is shot in a central library which preserves history and culture. The girl Pakhi accidentally hits a young man. He is injured and arrives at the girl's house and wants to study the surrounding temple that the girl's father, who is also a landlord, is owned by him. They bond over art and literature. They elope with all the valuables. Later, he escapes from the marriage, revealing that he is a thief and that falling in love is one of his plans.
...
8. Tamasha
The film Tamasha is a story about a man, where the film is shown in his three ages, childhood, adolescence, and adult The protagonist loves reading books of philosophy, and literature to search for the meaning of his life. In his youth, he was fascinated by the stories narrated by a roadside storyteller. While on holiday, he meets a girl who keeps their real identity secret from each other. He remembers his childhood days and misses them. Later again, when they meet, they reveal their real identity to each other, and initiate love and a series of events take place.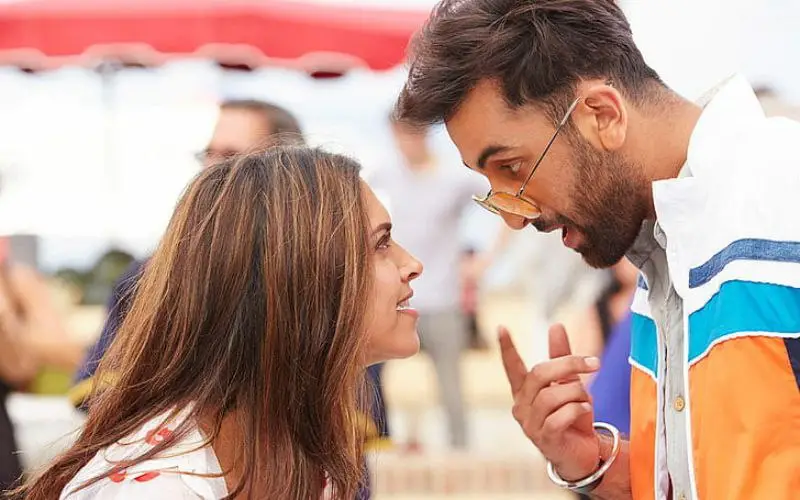 ...
9. Piku
The film Piku is about a young independent woman and her father. She lives with her father and is an architect. She loves reading books and spends much of her spare time learning. This reflects her intellectual thoughts. She is frustrated by her father's mania about having constipation and bowel movement issues. She is interrupted by her father's call about his concerns about his health, which he thinks is ill. They plan to travel, and after a series of emotional incidents, they become close to each other, and the father-daughter relationship improves.
The film Wake Up Sid is about a rich and spoiled young boy Sid, who fails his graduation but still does not bother by his failure. He spends his father's money and leads a stress-free life. One day when he returns drunk at home, he is kicked out by his frustrated father. Then he meets a writer with whom he stays. She allows him into her flat. She loves to read books and remains busy with her development as a writer. Sid, alone in her flat when she leaves for work, reads her books and soon gains interest. He tries to be productive and soon discovers his passion as a photographer and finally takes a job.