Getting successful in Bollywood is highly uncertain. With every new release, new actors come into the limelight. Unfortunately, many big stars have lost the stardom and fan following they once possessed. While some don't make appearances in Bollywood anymore, some actors have saved their declining careers with one movie role. Today, we look at some of the Bollywood actors whose dying careers got a second life with a single movie role.
1. Sanjay Dutt (Munna Bhai M.B.B.S.)
A massive star of the late 80s and early 90s, Sanjay Dutt, delivered many iconic and super-hit movies. But due to the criminal charges brought against him, he was compelled to work on scripts for B-grade films. His image and career trajectory got entirely transformed by the Rajkumar Hirani-directed movie Munna Bhai MBBS. It got his career back on track, and Sanjay even won a Filmfare Award for his performance.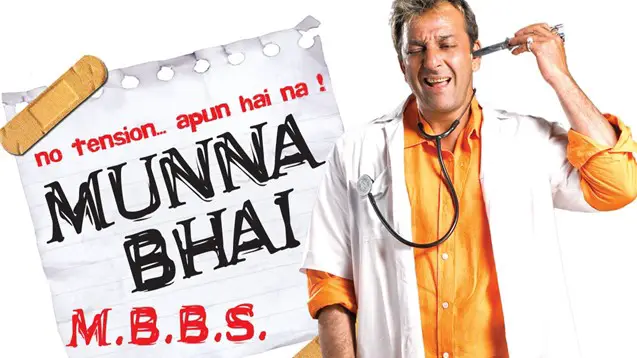 ...
Shahid Kapoor is a versatile actor in Bollywood. But filmmakers never saw him as a bankable star as most of his films flopped at the box office. He did Kismat Konnection Click to look into! >> Read More... after Jab We Met Click to look into! >> Read More... , Shaandaar after Haider, and so on. Then in 2019, Kabir Singh was released and gave his career a new life. The movie collected over Rs 300 crores at the box office. Shahid's performance, too, received much acclaim and praise.
Salman Khan is one of the most popular actors in Bollywood. But even his career went through a bad phase. In the late 2000s, Salman acted in flops like Jaaneman, Salaam-E-Ishq, and Yuvvraaj. Then he was offered Wanted, the remake of the Telugu film Pokiri. With Wanted, Salman reclaimed his stardom and launched his career as an action star. Audiences still like watching Salman in his image established by Wanted.
...
4. Amitabh Bachchan (Mohabbatein)
Even Amitabh Bachchan, one of the greatest actors of Bollywood, went through a bad phase in his career. In the late 1990s, he delivered many flops like Sooryavansham, Hindustan Ki Kasam Click to look into! >> Read More... , and others. He was on the verge of bankruptcy, and in desperation, he approached for a role. Yash then offered him the role of Narayan Shankar in Mohabbatein. The movie revived his career, and it was a blockbuster at the box office.
...
5. Kareena Kapoor (Jab We Met)
In the early days of her career, Kareena Kapoor acted in many underwhelming films that flopped at the box office. Movies like Main Prem Ki Diwani Hoon, Khushi, Mujhe Kucch Kehna Hai, Yaadein, and Fida failed to impress the audiences. Then came Jab We Met in 2007, which completely changed the audience's perception of her. Kareena's character Geet remains iconic even today, and the audience still remembers it as her best role. The movie was the biggest hit of 2007.
...
6. Ajay Devgn (Singham)
Although a talented actor, Ajay Devgn delivered six consecutive flops between 2006 and 2008. Movies like London Dreams, Aakrosh, and Dil Toh Baccha Hai Ji, failed to impress audiences. Ajay was in desperate need of a hit. And then came Singham in 2011, which re-established Ajay's image as an action star. Everyone loved his character in the movie, and it was a big hit. Singham Returns Click to look into! >> Read More... was too a super-hit, and fans have been waiting for the third part ever since.
...
Akshay Kumar did some of his worst movies in the late 90s. He struggled badly to get back on track after delivering 16 flops in a row at one point. Then in 2000, Hera Pheri was released, and everyone in the audience loved it. Hera Pheri saved Akshay's career and established him as a comedic actor. Following that, he began experimenting with his roles and has had much success doing so. Hera Pheri remains a cult favorite today.
...
Vidya Balan had a strong debut with Parineeta in 2005 and followed it with successes like Lage Raho Munna Bhai and Bhool Bhulaiyaa Click to look into! >> Read More... . But then came flops like Salaam-E-Ishq, Kismat Konnection, and Halla Bol Halla Bol is a popular Hindi TV show telecasted on >> Read More... . But then she was offered The Dirty Picture in 2011, which changed her life forever. Vidya appeared in a completely different role and won many awards for her performance. The film was a huge success and Vidya's best role to date.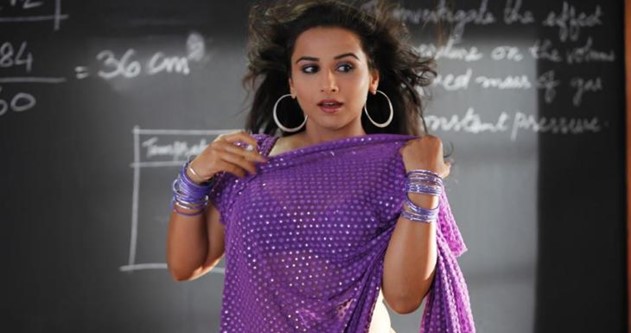 ...
9. Siddharth Malhotra (Shershaah)
After his debut in Student of The Year, Siddharth Malhotra appeared in successes like Ek Villain Click to look into! >> Read More... and Kapoor & Sons. But then he did a series of flops like Baar Baar Dekho Click to look into! >> Read More... , A Gentleman, Jabariya Jodi Click to look into! >> Read More... , and Marjaavaan. It looked like his career was near its end, and then he was cast in Shershaah in 2021. The movie changed the audience's perception of him. His performance as Captain Vikram Batra received much praise, and he is now more popular than ever.
Abhishek Bachchan appeared in many hits in his early years. But in the 2010s, his popularity faded away, and most of his films flopped at the box office. He appeared in five consecutive flops between 2010 and 2012. After a hiatus of two years, Abhishek acted in the Anurag Kashyap-directed Manmarziyaan. Everyone loved his character in the film, and he attempted to rebuild his image with it. Since then, he has appeared in OTT releases Ludo and Dasvi, among others.