Beauty products make skin looks good and healthy. We wonder why actresses look so good. There is a secret behind every star's good and healthy skin. Here are some actresses and their secret beauty products. 
1.
...
Katrina Kaif is an Amazing actress in the Bollywood world. She has done super hit films. She launched her makeup brand named Kay beauty. It is available all over the world. Kay beauty is India's first beauty brand. She promises a perfect result after using Kay beauty products.
2. Kareena Kapoor Khan Kareena Kapoor is a super hit actress working in I >> Read More...
...
Kareena Kapoor is the queen of Bollywood. She has done good films in Bollywood. She has a 0 figure, and she has done wonders to make it that way. She uses Clarins Sunscreen. During the winter season Clarins HydraQuench Rich Cream to Nourish the skin.
3. Deepika Padukone Deepika Padukone is an Indian actress and model. S >> Read More...
...
Deepika Padukone is simple yet beautiful. She has worked for the Bollywood industry for more than ten years. She is beautiful, and she has a dusty texture on her skin. She swears to use Neutrogena sunblock for her skin because she believes that the sun rays are the only harmful thing that makes our skin looks unhealthy.
4. Priyanka Chopra Born on 18 July 1982, Priyanka Chopra is an establ >> Read More...
...
Priyanka Chopra is Miss World and has done tons for Bollywood as well as the Hollywood industry. She is very much fond of her skin and likes to share her skincare routines. She sticks to natural products, and before anything else, she asks us to be confident about our skin color, the shape of our body, and our looks.
...
5. Alia Bhatt Alia Bhatt is a trendsetting actress from Mumbai, >> Read More...
...
Alia Bhatt is a sizzling beauty of the Bollywood industry. She always uses natural ways to make her skin look amazing. She tells her fans to use ice cubes for puffy eyes and herbal makeup removal wipes allow her skin to breathe well. She uses them to remove makeup right after the work is done.
6. Jacqueline Fernandez Jacqueline Fernandez is one of the top actresses i >> Read More...
...
Jacqueline Fernandez is the prettiest actresses in the Bollywood industry. She loves to keep her skin healthy and hydrated. She sticks to organic products. She uses Dermalogica products. She likes to use honey instead of lip balm for her lip care.
7. Sonam Kapoor Sonam Kapoor, Daughter of Anil Kapoor and model Su >> Read More...
Sonam Kapoor is the proud daughter of Anil Kapoor Anil Kapoor was born on 24th December 1956 in Mumb >> Read More... . She married a businessman, Anand Ahuja. She has a good physique and has appeared in many films in Bollywood. She uses the L'Oreal Paris Resist's range of shampoos for her hair. She likes to stick with organic products.
8. Aishwarya Rai Bachchan Aishwarya Rai Bachchan is a popular Indian actress >> Read More...
One of the most beautiful actresses, Aishwarya Rai, has done so much for the Bollywood industry. No doubt she has the most beautiful eyes. She uses a tone darker than her shade. She also likes to use red, pink, and peach color for her lips. She uses cosmetic brands such as MAC, Revlon, etc.
9. Bipasha Basu Bipasha Basu, born in January 7,1979 in Delhi, is >> Read More...
Bipasha Basu is one of the sexiest actresses in the Bollywood industry. She has a very amazing physique. She has dusky skin. She is tired of her dry skin, so she has to keep moisturizing her face. She uses organic natural products like Malai, Aloe Vera, etc.
10. Shraddha Kapoor Shraddha Kapoor, born on March 3rd, 1989, is a you >> Read More...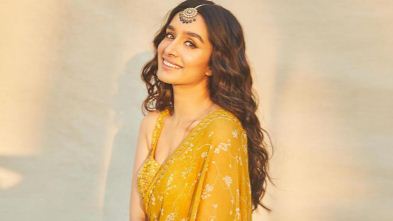 Shraddha Kapoor is one of the most beautiful actresses in Bollywood. She played in many Bollywood films. Her beauty secret is organic oil from Khadi. She also uses body shop or L'Oreal shampoo. She is very concerned about her skin.