Many movies have replaced many actors that nobody knows and even those actors struggle a lot and later hear that they were removed or replaced with someone else.
1. Saif-Ali-Khan - Race 3
The Race franchise was a film that revived Saif Ali Khan's career. Commercially, Race was a successful film where Saif's character sets the whole narrative, and because the audience loved Race the movie, the director decided to release Race 2. In every part, Saif was the lead narrative character, but when Race 3 came, everyone was shocked to see Salman Khan in place of Saif. The directors changed with Remo D'souza in place of Abbas & Mustan. Saif said he couldn't relate his character to the film plot, and because Salman was the lead role audience would focus on him.
...
Sushant was about to appear in the movie Paani which was an important film for him, and its director was Shekar Kapur. Paani, the story is based on the water crisis, and Sushant did preparation for several months and also lost weight. Later, producers back out of Sushant because they don't want to make a huge budget film with him. Sushant was disappointed, which Sekhar Kapur said in an interview.
It was good that Taapsee hadn't played the role of a wife in the movie Pati Patni Aur Woh, and she was the first cast in place of Bhumika. The script was narrated to Taapsee when the film was being casting, and she agreed to do it. Filmmakers also told her to block her dates and were finalized for the film. Later, one month before shooting, Taapsee got to know Bhumi took her place.
...
Arjun was about to take place before Shahid in the movie Kabir Singh. During the film discussion, its conclusion was a remake of Arjun Reddy Click to look into! >> Read More... , then Arjun was considered for it. He agreed to the film and revealed that original movie director Sandeep Reddy would direct the remake. Sandeep wanted to cast the character of his choice, so he suggested Shahid's name to the producers.
...
5. Pankaj Tripathy - Lakshya
Many people do not know that Pankaj Tripathy would be in the movie Lakshya on 2004. He struggled with his career, and working with Hrithik would be an opportunity for him. Director took Pankaj, and they started shooting at Ladakh. His role was of a soldier, and he performed a few scenes with Hrithik. It was viral in his village and the newspaper that a small boy would come in the film with Hrithik. But, when he watched the film, he saw his full character was not in the movie.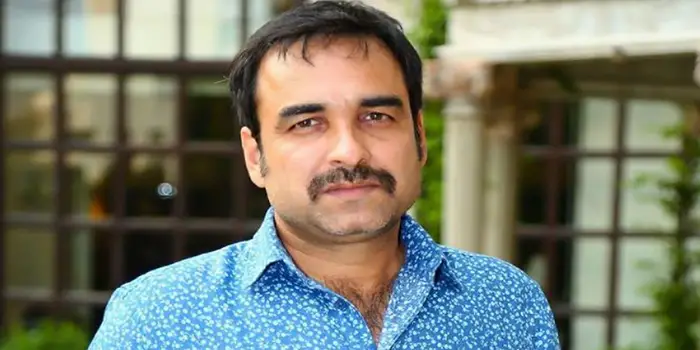 ...
Few people know that Vicky Donor's director chose Radhika for the film. In an interview, she said filmmakers went to her, gave her scripts, and selected her without an audition. She agreed, and the filmmakers told her to lose weight because it was a specific requirement for the character. Radhia started her workout, but in mid, filmmakers decided to replace her with Yumi Gautam.
...
7. Govinda - Jagga Jasoos
Unfortunately, a famous actor like Govinda is nowadays struggling to play side roles. The film director cast Govinda in his film and also shot scenes with him. But, when the film was released, his full character was not in the movie. He was hurt and said he went to South Africa for the shooting and didn't take the signing amount.
...
8. Katrina-Kaif - Saaya
Few people know about the movie Saaya. It was John Abraham's second movie, released on 2003. Director chose , and after one day of shooting, the director replaced her with Tara Sharma A talented actress who has starred in over a dozen >> Read More... . It was on media that John gets Katrina out of the film. But, John said it was his second movie, and he was not that much power that he would do that. Katrina does not know how to speak Hindi.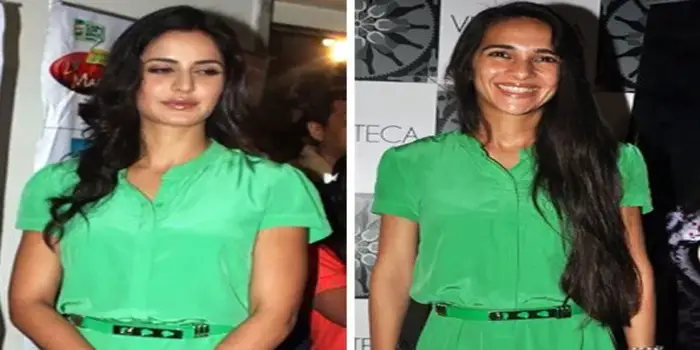 ...
Movie Saina, before releasing Saina Nehwal's biopic, the director chose Shraddha for the role. She has done many preparations for the film, and they launched her first look. Fans were also very excited about the character's look, and also it was suited to her. Suddenly she took bed rest for one month because of dengue. After recovering, she started shooting for the movie Chichore, and the director replaced her with Parineeti and gave her a role in another film Street Dancer 3.
Bhoot Police, a comedy horror and announcement, was made on 2019. Salif Ali Khan, Ali Fazal & Fatima Sana Shaikh was the film cast. Later, there were many issues regarding the film casting. Hence, a new producer took the movie, and the producer replaced all except Saif.