Aamir Rafiq is an actor cum model born on 4th November in Agra, Uttar Pradesh. He is a B.Com graduate. Aamir started his career as a model. He had appeared in many TV commercials and had also been a part of a promotion video for Jammu Kashmir Tourism. Aamir took part in the Mr. Agra contest hosted by Star One and won the title. He had ramp walked for some brands, including Globus. He is a verified Amazon influencer. In 2014, he worked in the show Khul Ja Sim Sim. Aamir started his movie career with " R Madhavan R Madhavan is a popular film actor in Tamil and Hi >> Read More... " in Rocketry The Nambi Effect, a multilingual film. It is scripted and directed by Maddy, which features Maddy and "" in the lead roles. The biographical film of Indian scientist, Nambi Narayanan, has Aamir in an important role.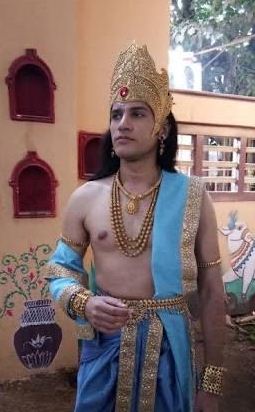 Aamir has done TV serials, including the mythological series Paramavtaar Shri Krishna and Jhansi Ki Rani Jhansi Ki rani is a historical drama based on the >> Read More... . In & TV's Paramavtaar Shri Krishna, he was seen as Vayu Devata. Aamir was the Showstopper for Rusk India at Nesco in Mumbai. Aamir shared the screen space with Disha Patani Disha is an India based model turned actress. She >> Read More... for the Asus Zenfone ad. He had also worked in the Fortune Oil commercial ad with and got a place in the cover picture of the product with the Bollywood Khiladi. In 2019, Aamir Rafiq was seen in a song, Ishq Hai Tumse. He shared the screen space with Faiz Baloch Technology has played a meaningful role in everyon >> Read More... and Shifu in the song, helmed by Aslam Khan Aslam Khan is an Indian film actor. He first made >> Read More... and produced by Voila Digi. He played the second lead in the song. That got 5 million + views on YouTube.
In the next year, he was seen in another single video, Tere Jism 3. Aslam Khan directed this song and the song also has Sneha Namanandi With just a few roles in some television serials a >> Read More... , Kangna Sharma Kangna Sharma Aka Kangana Sharma is an Indian actr >> Read More... and Vishal Singh with Aamir. Aamir played the lead role in the film, The Man And The Angel, directed by Rupesh Paul Rupesh Paul is a Director and a Screenwriter in In >> Read More... . He had also played in a web series, Virgin Devils, in an important role. Virgin Devils is produced by BVM Films, written by Subhash Jangid and directed by Abhishek Bindal. In 2021, Aamir Rafiq joined Author Saranya Umakanthan to promote her novel, One Day Life Will Change. He also worked with Author Kristina Gallo for promoting Husband For Rent, her latest novel.