A highly respected, legendary, and iconic singer in Bollywood is none other than Lata Mangeshkar Lata Mangeshkar, the veteran playback singer had >> Read More... . Her outstanding contribution as a singer in Bollywood is incomparable. Her passion and contribution towards singing made her grab highest civilian award like Bharat Ratna and greatest cinema award Dadasaheb Phalke Award. There is an estimation that legendary singer Lata Mangeshkar has sung in and around 30,000-50,000 songs in all regional languages. And choosing her ten best tracks from some thousands of songs of her in Hindi films is like attempting to search best and brightest pebbles on the sea. We present her top 10 best favourite and classic tracks-
1. Lag Ja Gale-
This melodically strong and lyrically meaningful track is from the film, Woh Kaun Thi. This love track was created by greatest musician Madan Mohan Madan Mohan Kohli born on 25thJune 1924 in Iraq (B >> Read More... . The picturization of the song is beautiful, and the music, lyrics and Lata Ji melodious voice makes this song one of the best all-time classic hits.
2. Pyar Kiya Toh Darna Kya-
Mughal-e-Azam was and will be the best historical love saga. The song has all the elements which leaves a strong impression in listeners' heart. This love song's music, lyrics, choreography and not to forget about the emotions, which are conveyed exceptionally well through the words.
3. Ajeeb Dastan Hai Yeh-
Another greatest song composition was given by legendary musical duo Shankar Jaikishan Shankar Jaikishan is a duo musical composer in Bol >> Read More... . The heart-warming lyrics of this track were written by Shailendra. Lata Mangeshkar's soulful voice made this song more appealing. This love track is from the film, Dil Apna Aur Preet Paraya.
4. Tu Jahan Jahan Chalega-
Another greatest song composition composed by Madan Mohan from the movie, Mera Saaya Mera Saaya is a drama serial based on the theme of >> Read More... . The song depicts about the longing for a loved one you have lost. The lyrics of this track are very touching. Lata Ji's mesmerizing voice can light up unexpressed emotions.
5. Yeh Kaha Aa Gaye Hum-
This love song is from the film, Silsila. The track is said to be more special as it has sung by Lata Ji along with Amitabh Bachchan Amitabh Bachchan was conceived on October 11, 1942 >> Read More... . The lyrics of this soulful track are exceptionally beautiful. No one could have sung this song more meaningfully and beautifully other than Lata Mangeshkar.
6. Allah Tero Naam-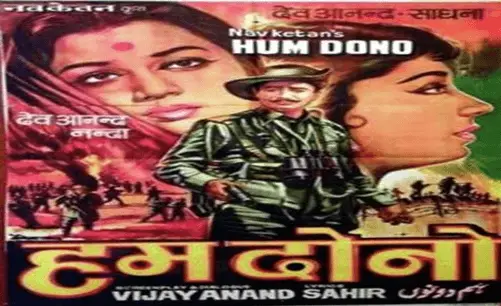 Perhaps the most meaningful and encompassing prayer towards humanity are from the film, Hum Dono Hum Dono is a story that revolves around the lives >> Read More... . The music lyrics and Lata Ji's enchanting voice will fill your heart with hope and faith.
7. Aye Mere Watan Ke Logo-
One of the best patriotic songs which will leave you teary-eyed. The song is dedicated to the Indian soldiers who sacrificed their desires and family, only to protect our nation. Lata Ji's melodious voice will leave everyone's heart-wrenching.
8. Lukka Chuppi-
Another best track sung by veteran singer, Lata Mangeshkar. Musical maestro A.R Rahman gave an incredible composition for this song which is from the film, Rang De Basanti Click to look into! >> Read More... . The lyrics of this heart-touching track are meaningful. Lata Ji's soulful rendition makes this track endearing.
9. Aaja Re Pardesi-
Another classic track was from the movie, Madhumati. Lata Ji gave another super-hit song in her singing career. The song scores on every element right from lyrics to tunes of Lata Ji's.
10. Aayega Aanewala-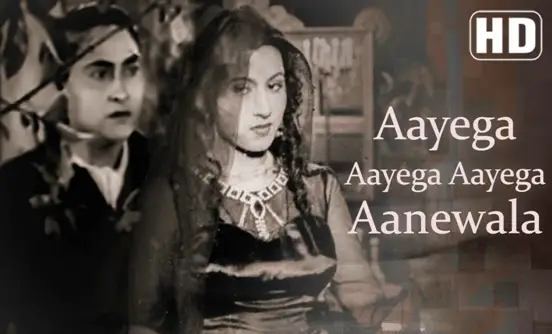 First major hit of the singer Lata Mangeshkar. This song was in the film, Mahal, and it featured Madhubala, who lip-synched the song in the movie. It is evident that Madhubala's lip-synching in this track added special allure to this song. After this song, Lata Ji gave many rolling super hit songs.