The Urdu language is considered the best friend of writers, poets, and actors. It is a friend that will never betray any poet. Urdu is a language of the heart. Any piece in the Urdu language is full of emotions and makes the work unique. Let's take an example of Mirza Ghalib's poetry-
"Chaand ko zameen pe utarte dekha hai,
Lafzon ka matlab badalte dekha hai,
Yunh logon se umeed na baandh Ghalib,
Humne waqt ko badlte dekha hai."
These lines by Ghalib are the only words we read are filled with emotions. They are directly transferring the thoughts that the poet wants without any narration. These days a lot of people follow the Urdu film industry. Here is the list of the list evergreen movies in the Urdu film industry:-
Umrao Jaan is a musical drama Indian-Urdu language film starring, eminent actress Rekha as a lead. Umrao Jaan is the adapted version of the book of Ruswa, Umrao Jaan Ada, an Urdu literature classic. The novel covers the life of a courtesan who becomes a poet.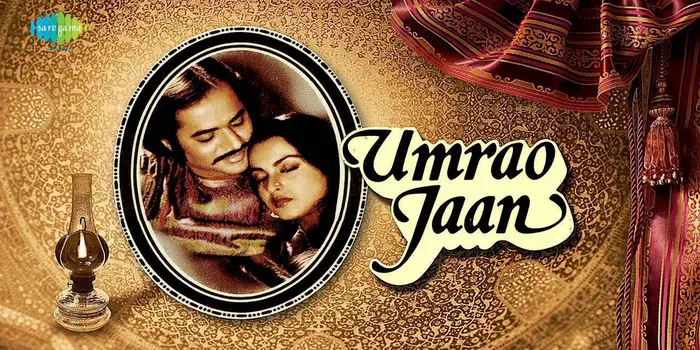 ...
Bin Roye is a Pakistani romantic film produced by in 2015. The movie is an adaptation of the drama Bin Roye Ansoon. It's a love triangle. The story starts when Saba's childhood love, Irteza, is snatched away from her and given to her sister. It was a high-budget movie with a box office collection of the film worldwide was around Rs.400 million. It's the most famous movie worldwide.
3. Parey Hut Love (2019)
Parey Hut Love is a romantic comedy featuring, Shereyaar Munawar, and Maya Ali Maya Ali is a Pakistani actress, model and a video >> Read More... . The story of the film revolves around boy who is carefree and immature when talking about a relationship. He meets a young and enthusiastic girl and his life changes completely.
...
4. Hyderabadi Nawabs (2006)
Hyderabadi Nawabs is an Indian Hyderabadi language film released in 2006, which is a blend of comedy and romance. The film is about two boys who fall in love with the daughters of a chicken shop vendor, Hanif. Hanif becomes the bone in their way as he refuses to accept their love. And then these two boys find another way to make him take the bid.
...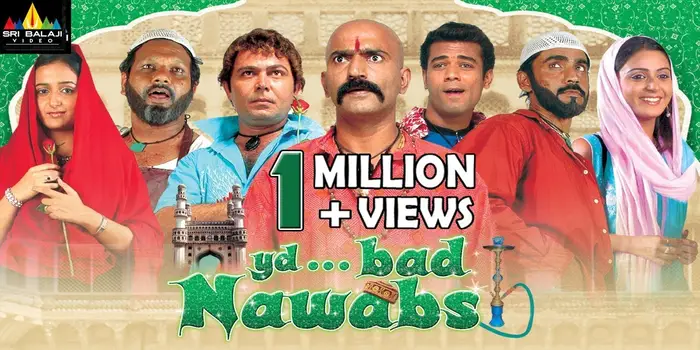 5. Actor In Law (2016)
Actor In Law is a socio-comic movie produced by Pakistan film,industry featuring Om Puri Om Rajesh Puri is one of the widely noted senior a >> Read More... , Fahad Mustafa Fahad Mustafa or Sunny Tunio is a popular Pakistan >> Read More... , and Mehwish Hayat Mehwish Hayat is a Pakistani actress, model and si >> Read More... in lead roles. The movie is about an aspiring actor who is not on close terms with his lawyer father. His life becomes a mess when people misunderstood him as a lawyer. The movie earned more than Rs.30 million.
...
6. Khuda Kay Liye (2007)
Khuda Kay Liye is an Urdu language film directed by Shoaib Mansoor Bio coming soon... >> Read More... . It is about two Pakistani boys with a passion for music and a Muslim Christian girl. It is considered one of the best movies ever produced by the Pakistan film industry.
...
7. Na Maloom Afraad (2014)
Na Maloom Afraad is a Pakistani action-comedy film released in 2014. The movie is about three men who make money following illegal means. This trio gets involved with the don, which leads them to run for their lives. Its sequel Na Maloom Afraad 2 released in 2017 and made a lot of profit.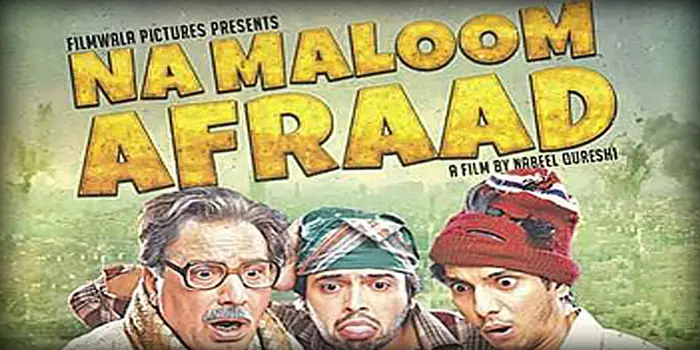 ...
Teefa In Trouble is a successful movie that earned 2.5 million In its opening show. It's an action-comedy Pakistani film in which Bollywood actor Ranveer Singh Ranveer Singh Bhavnani is an Indian movie actor wh >> Read More... made a cameo. The movie is about how a young boy, Teefa, who is hired by a gangster to kidnap a girl to whom he want his son to get married. Teefa's double trouble begins when he falls for the same girl.
...
9. Bol (2011)
Bol is an Urdu language film produced by the Pakistan film industry in 2011. It's a tale of struggle, where a transgender boy is disowned by a religious Muslim, orthodox family. It's a film by Shoaib Mansoor, which features Atif Aslam Named Muhammad Atif Aslam when he was born, he is >> Read More... , Mahira Khan Mahira Khan or Mahira Hafeez Khan is a Pakistani a >> Read More... , Humaima Malick, and more as leads.
10. Saawan (2017)
  Saawan is based on the real-life story of a disabled boy, he is Disowned by his father. He was determined to get united with his mother. For this, he embarks on a physical in the desert of Baluchistan.