Marathi film industry, also known as Mollywood located in old Mumbai. It is the earliest industry than Bollywood. Mollywood has gained its position and has shown great success in recent years.  Marathi industry was the first to give the full-length feature film Raja Harishchandra by Dadasaheb Phalke. A comedy is professional entertainment intended to make the audience laugh and even amuse people. With the introduction of comedic roles in Marathi, the Cinema Audience build more interest in the industry.  Following are the Top 10 comedians of the 90s who have shown incredible work and made the audience laugh.
He gave 29 years (1969- 1998) to the comedy industry. The journey of Krishna "Dada" kondke as an actor and a film producer has made him one of the most celebrated personalities in the Marathi film industry. He was known for his role in the movies Pandu havaldar (1975), Andheri Raat Mein Diya Tere Hath Mein (1986), Aage Ki Soch (1988), and many more. Krishna Kondke was the first actor to bring dark humor comedy to the Marathi industry. Dada kondke was awarded for nine films and hit the silver jubilee.
...
Laxmikant Berde began his acting career with the film Lek Chalali Sasarla (1984) was blockbuster. His debut in the Hindi film industry with the film Maine Pyaar Kiya (1989) was also a blockbuster. He won his first Best Actor award in 1986 for the film Dhum Dhadaka, and Laxmikant was also nominated for Best Comic Actor in 1995 at the Film Fare Award. Laxmikant Berde was renowned for Marathi movies but for his stage plays like Shantecha Karta Chalu Aahe, that was a hit. He died at the age of 50 in Mumbai, Maharashtra.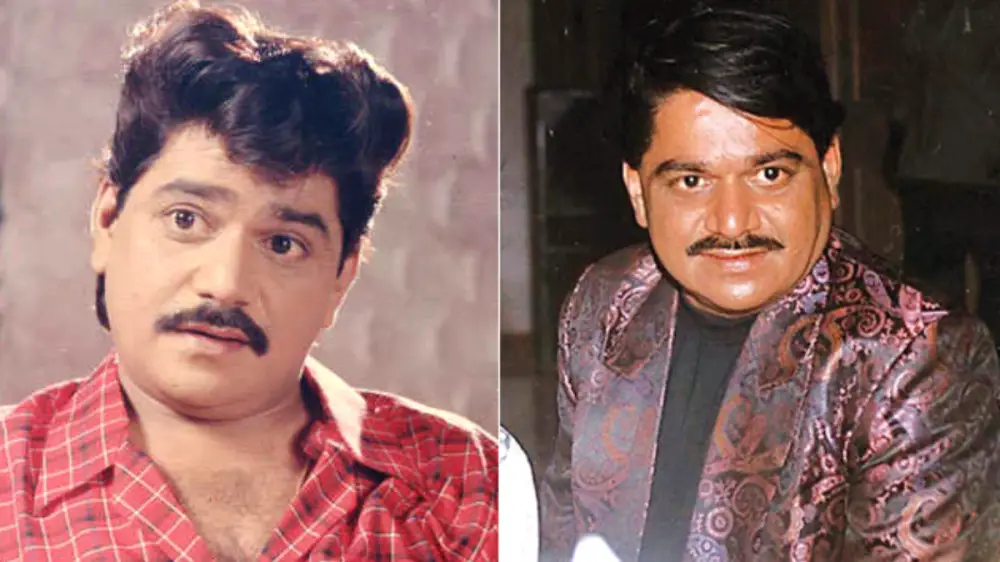 Ashok Saraf was an Indian actor who worked in the Marathi film industry and was also a comedian and a stage actor. Ashok Saraf has also given various successful motion pictures to the industry Ek Daav Bhutacha, Dhoom Dhadaka Click to look into! >> Read More... , and Gammat Jammat as he was a lead actor. Some of his achievements include five film awards for the film Pandu Havaldar, Screen Awards for Sawai Havaldar, and even working in Bhojpuri films and receiving Film Award for Maika Bitua.
...
Prashant Damle is one of the great comedian stars in the Marathi industry. He has not only shown his art in the film industry but also acted in soap operas for the past 35 years. He was awarded various awards for Best Actor and Singer. Some of his famous songs in the industry include Tula Pahata, Saath De Tu Mala, Band Baja, and Kaisi Teri Yeh Preet. Prashant Damle set a world record on 2013 January 13 at Ravindra Natya Mandir. He married Gauri Damle and had two daughter's Kankana and Chandana.
...
Nana Patekar is an actor, filmmaker, and writer, his performance in the industry has been incredible, and appreciated by everyone. Vishwanath Patekar is known as Nana Patekar for his work in Marathi and Hindi movies in comedic roles. He was born in Murud-Janjira, Maharashtra. His dialogue delivery has been incredible on the big screen as Pak Pak Pakaak, Deool, Bakula Namdeo Ghoatala, he was also known for his portrayal as Uday Shetty Uday Shetty is an Indian film producer. He lives i >> Read More... in Welcome, Welcome back. He was awarded Padma Shri in 2013. And he is a former Indian Territorial Officer.
...
Nirmiti Sawant started her work from daily tv soaps and became famous after performing in Kumari Gangubai Non-Matric. She is known for her comedy timings. After becoming popular, she made her first debut in Marathi cinema with the movie Bindhast which was a blast. She was born in Delhi, India 1959. One of her Achievements she was a judge of the Marathi Comedy reality Show Fu Bai Fu aired on Zee Marathi.
...
Usha Nadkarni was born on 1946 September 13 is an Indian actress and has worked in various daily tv soaps and movies. She worked not only in Marathi Industry but in Hindi Industry too. Her famous role in Hindi was Savita Deshmukh in the prominent show Pavitra Rishta One of the popular Hindi serials, Pavitra Rishta >> Read More... on Zee TV her character was quite liked by the audience as she played the evil mother-in-law. In the Marathi industry, she was in Marathi Big Boss year 2018. She worked in various Marathi comedy movies like Agadbam, Gadbad Jhali, and Maza Agadbam.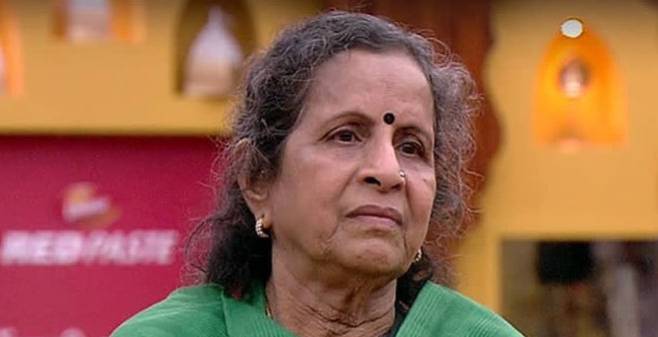 ...
8.
Atul Parchure made his first debut as a child artist in the Marathi movie Khichdi in 1985. He was born on 30th November 1966 in Mumbai was born and brought up. He joined the theatre in his college days. Atul has done various Hindi and Marathi tv shows such as R.K. Laxman ki Duniya, Comedy Circus, Comedy Nights Comedy Nights is a Telugu television reality comed >> Read More... with Kapil Sharma Kapil Sharma was born in a small town of Amritsa >> Read More... , and a Marathi tv show Bhago Mohan Pyare Bhago Mohan Pyare is a Marathi comedy show that wa >> Read More... . He was nominated for Indian Telly Award for Best Actor in a Comic role and the Indian Telly Jury Award for Best Actor in a Comic Role.
...
9. Makrand Anaspure
Makarand Madhukar Anaspure is an actor, producer, and director born on 22nd July, 1973. Some of his finest work in the industry includes Sata Lota Pan Sagla Khota he was a lead actor in the movie directed by Shrabani Deodhar Shrabani Deodhar is one of the top female director >> Read More... , Sasu Numbari Beta Das Numbari, khabardar, and many more. Achivements of Makrand Anaspure comprise of Bal Gandharva Award, Star Screen Award, and Zee Cine Award. His upcoming movies include Zelya, Thank U Vitthala, and Dambis.
10. Bharat Jhadav
Bharat Jhadav is one of the finest actors in Marathi cinema. He not only worked as an actor in Marathi films but as a producer, and tv show actor he has even done theatre. He was born in the year 1973 and started his career in the year 1985. Bharat Jhadav is known as the comedy king in Marathi Industry. He worked in various known films like Saade Maade Teen, Appa Ani Bappa, Bakula Namdeo Ghotala. He also performed in comedy Horror movies.