Movies with Casino themes had always been stylish. Casino background in movies had always been colorful, and movie enthusiasts love to watch some interesting stuff with a different genre. Like land casinos, the online casinos provide interesting games, and soon we could expect such online casino-themed movies to hit the theaters. Many online gambling games attract gamers, and one such is the online lottery. Lottoland in India provides a great online lottery experience. Various lottery games are available, and the gamblers are provided with a huge choice. Although there are many movies with casino themes, only a few movies are attractive and unique. Some are here...
Lucky You
The American casino movie Lucky You features Eric Bana, Drew Barrymore, Robert Duvall, and Debra Messing in the main roles. The film deals with Huck Cheever, a young poker player. His estranged father, LC Cheever was a poker champion. The climax of the film showcases the one-to-one match between the father and the son. It is written and directed by Curtis Hanson.
Casino Royale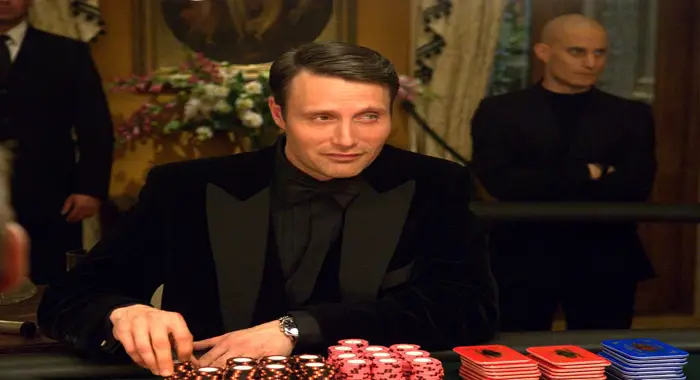 It is one of the interesting films in the James Bond series. The 2006 movie directed by Martin Campbell is based on the novel by Ian Fleming. Daniel Craig, Eva Green, Mads Mikkelsen, Jeffrey Wright, and Judi Dench are cast in this casino movie. Bond and Le Chiffre's scenes were received well by the audience. Casino Royale is one of the highest grosser of this kind worldwide.
Casino
Casino is a crime thriller film that hit the screens in 1995. Scripted and directed by Martin Scorsese, the film has Robert De Niro, Sharon Stone, Joe Pesci, Don Rickles, Kevin Pollak, and James Woods in the main roles. The film garnered appreciation from the worldwide audience and helped Sharon Stone get the Best Actress Award at the Golden Globe Awards. The film deals with the mafia in the casino industry and how they are thrown away.
The Sting
The Sting is one of the pioneers of the betting genre movies. Made on a budget of $5.5 million, it managed to collect $159.6 million in 1973. What a collection!!! Directed by George Roy Hill, the film featured Paul Newman, Robert Redford, Robert Shaw, Eileen Brennan, Charles Durning, and Robert Earl Jones.
Rain Man
Rain Man is a casino movie that hit the screens in 1988. Directed by Barry Levinson, the film managed to collect a whopping amount of $354.8 million. It was shot on a budget of $25 million. Dustin Hoffman, Tom Cruise, and Valeria Golino are cast in Rain Man. The film moves around Charlie Babbitt and his brother Raymond Babbitt.
These are just a few in the huge list of casino movies with interesting climaxes. There are some more interesting films in this genre, including The Hustler, The Cincinnati Kid, and Rounders.