After becoming stars, everyone starts showing off things as their value in bank account increases. After having loads of money, the only left is filling their garage. After getting a big house, they prefer buying Cars looking like beast's vehicle. Some get gorgeous looking cars. Some prefer the rare models, while some go for class, and some go for the modern and fast cars. When it comes to showing off, some celebrities use their car in videos or movies, and some drive on roads so that their fans can know what they have. All public can do is cut the pictures and paste it on the wall and keep dreaming, read and writing articles about their celebrities and their cars. Let's go through their amazing cars according to their cost: -
1. Ajith Kumar Ajith Kumar is a prominent Tamil film actor, model >> Read More... – Also known as 'Thala' is a lover of cars and bikes and has a big collection of cars and bikes but prefers to be simple around.
Car – Maruti Swift
...
Cost – Around 7 Lakhs
2. A R Rahman – Pride of India as well as Kollywood, who is the Brand Ambassador of Toyota.
...
Car - Toyota Fortuner
Cost – 25 Lakhs
...
3. ' Santhanam Santhanam is a Tamil movie actor who is famous for >> Read More... ' – He recently turned into a hero from being a comedian in Kollywood.
Car - Range Rover
...
Cost – Around 50 Lakhs
...
4. '' – One of the most Stylish actor in Kollywood.
Car - BMW X6
...
Cost - 50 Lakhs
...
5. Trisha Krishnan Born on 4th May, 1983 in Palakkad by Krishnan and >> Read More... – This actress of Kollywood, is gorgeous and elegant in fashion.
Car - BMW 5 Series
Cost – 75 Lakhs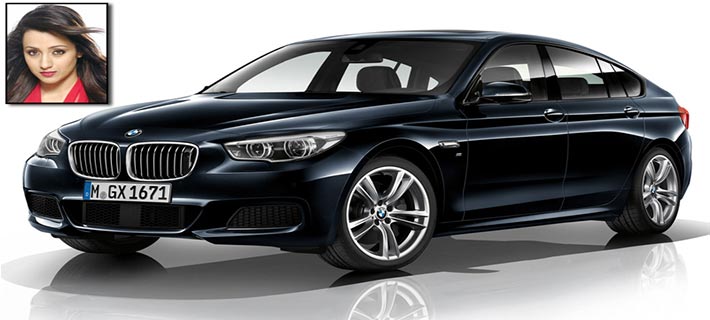 6. ' Sivakarthikeyan Sivakarthikeyan is a stand-up comedian, actor, and >> Read More... ' – Rising young talent of Kollywood.
Car- Audi Q7
Cost – 75 Lakhs
7. Suriya Sivakumar Suriya Sivakumar is undoubtedly the biggest star i >> Read More... – Being a Stylish actor, he is the heart of Kollywood.
Car - Audi A7
Cost – 1 Crore
8. ' Dhanush This lanky superstar Dhanush is an actor from Tami >> Read More... ' – Kolaveri Star, who is a Singer and producer apart from Actor, is one of the most successful and super hit Stars at the moment.
Car - Audi A8
Cost – 2 Crores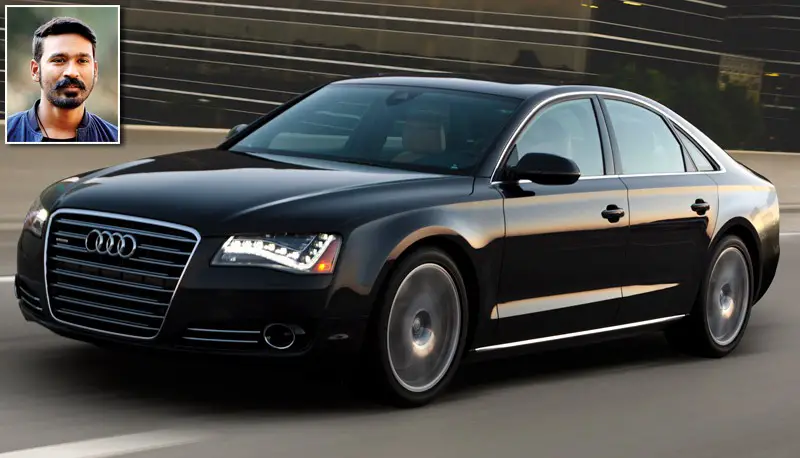 9. Kamal Haasan Kamal Haasan is the most versatile actor that Indi >> Read More... – Called as 'Ulaganayan,' this word is enough to describe him.
Car - Audi A8
Cost – 2 Crores
10. Yuvan Shankar Raja Yuvan Shankar Raja is the popular music composer, >> Read More... – top most Music Composer in Kollywood
Car - Aston Martin N420 Vantage
Cost – 2.2 Crores