Sports is one of the most worthwhile pastimes that people all over the world indulge. Sports also has a distinct way of roping you into the playing field by actually playing a game with your emotions, which is startlingly apparent when it comes to the massive number of movies that revolve around the world of sports. These include documentaries and biographies of famous sports stars, the best sports teams ever-present in the world, as well as some highly emotional takes on sports and how passionate sportspersons have made the world a significantly better place to live.
And for all sports betting enthusiasts, all you need to do is check out the best sports betting site, and Sportsbook Bonus lists available now. For more such great information and the latest news arriving directly from the world of sports, keep following nettv4u.com.
The following is a carefully curated list of the top ten sports movies in India:
Bhaag Milkha Bhaag Click to look into! >> Read More...
...
This film is a roller coaster of emotions, showing the early youth and consequent life struggles faced by the Flying Sikh, Milkha Singh Milkha Singh, fondly called The Flying Sikh, was b >> Read More... , a Partition victim and the fastest man of India.
"Lagaan"
...
Another true gem, this sports movie churned out by Bollywood, actually went on to be shortlisted for the Oscar with its patriotic message of how a small team of villagers beats the British at their own game, cricket.
...
Chak De India
Chak De is another fantastic sports movie with superstar Shah Rukh Khan Shah Rukh Khan or also known as SRK is a prominent >> Read More... in the lead. It is an emotional story of a coach prepping the Indian Women's Hockey Team to win the Hockey World Cup as an act of redemption.
...
" Dangal Dangal is a Hindi live debate show that aired on A >> Read More... "
This sports movie from India focuses on women's wrestling and the trials and tribulations faced by the first-ever Gold medalist in women's wrestling, Geeta Phogat Geeta Kumari Phogat was born on 15 December 1988 i >> Read More... , and her family, including her father and trainer, Mahavir Singh Phogat.
...
Paan Singh Tomar Click to look into! >> Read More...
...
A heart-wrenching tale that won Irrfan Khan Irrfan Khan is a noted Bollywood actor who started >> Read More... the National Award, Paan Singh Tomar is about sports, passion, and murder. Tomar, who was the 7 times National Champion in a steeplechase, comes back to his village, only to end up murdering eight people.
...
M.S. Dhoni: The Untold Story
Just as the name suggests, this is a powerful biopic of the famous cricketer, Mahendra Singh Dhoni Mahendra Singh Dhoni Ak MS Dhoni or Dhoni was born >> Read More...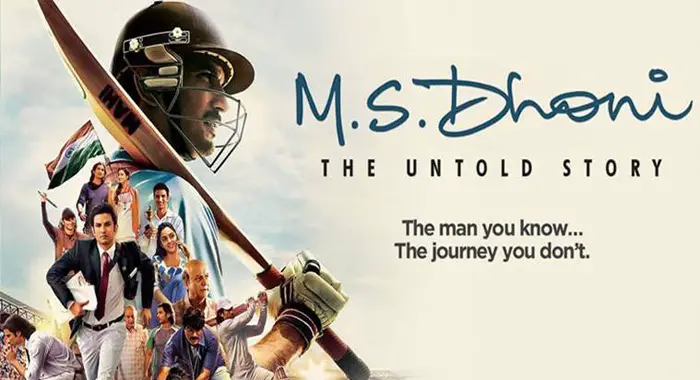 Mary Kom Click to look into! >> Read More...
This does not even need an introduction, being the fantastic biopic of the 6-time world champion and Olympic Bronze medallist, Mary Kom.
"Gold"
 The story of the first gold by Indian Men's Hockey in the Olympics as an independent nation is sure to make you cry.
" Azhar Click to look into! >> Read More... "
A biopic on Mohammed Azharuddin's life, this movie brings it all with chutzpah.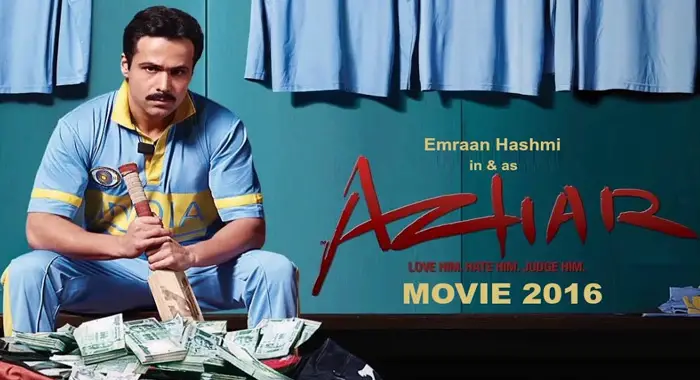 Saala Khadoos Click to look into! >> Read More...
It is an imaginative tale about a coach who could not make it but trains a young fish seller to make it in boxing.
So, tune into a sports movie from the list above, grab your coke and enjoy now!