Revenge stories make excellent fodder for television and cinema. Some of the best films through the ages have been about the hero/heroine's journey to seek revenge from their wrong-doers. While revenge movies like Sholay and Zanjeer have become classics, we are seeing a new crop of such movies emerging in the recent years which have succeeded in captivating the audience. Here is a list of ten such recent Bollywood films which tell revenge stories.
1. Badlapur

 
This 2015 film was directed by Sriram Raghavan Sriram Raghavan is an estimable film director and >> Read More... and starred Varun Dhawan Varun Dhawan, a new comer entered Bollywood with h >> Read More... , Yami Gautam Yami Gautam is a Hindi television and movie actres >> Read More... , Huma Qureshi Huma Qureshi is a model-turned-actress in Bollywoo >> Read More... , Nawazuddin Siddiqui Nawazuddin Siddiqui was born in Budhana in Muzaffa >> Read More... , Divya Dutta Divya Dutta was born in Mumbai, Maharashtra, India >> Read More... , Radhika Apte Radhika Apte, an Indian actress was born on Sept 7 >> Read More... , and Vinay Pathak Vinay Pathak is a well known face in the field of >> Read More... . The film was about a man's journey of revenge after his wife and son are killed as collateral damage during a bank robbery by two men, Harman and Liak. Their death shatters Raghu, and he pledges not to rest until he can assure that the murderer of his family is given a proper punishment. Badlapur was a gritty, hard-hitting film that was applauded for its execution and performances.
2. Haider

 
Vishal Bhardwaj's film, Haider, has been adapted from one of the best revenge stories in the history of literature, namely William Shakespeare's Hamlet. The film follows the journey of Haider who strives to seek revenge for his father's death from his uncle and his mother. Haider's physical and mental well-being comes into jeopardy through this endeavor. The film featured one of the best performances of Shahid Kapoor's career and gained widespread appreciation from critics and audiences. The film also starred Tabu, Kay Kay Menon Kay Kay Menon or K.K. Menon or Krishan Kumar Menon >> Read More... , Irrfan Khan Irrfan Khan is a noted Bollywood actor who started >> Read More... , and Shraddha Kapoor Shraddha Kapoor, born on March 3rd, 1989, is a you >> Read More... .
3. Kaabil
...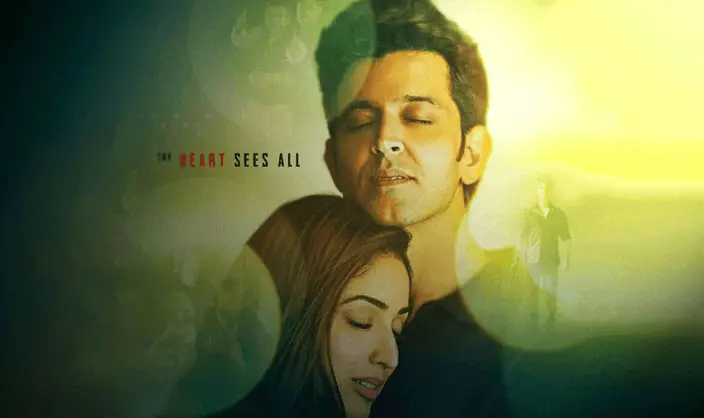 Kaabil was a 2017 film starring Hrithik Roshan Hrithik Roshan with his unimaginable dance moves i >> Read More... , Yami Gautam, Rohit Roy Born on 5th April, 1968, Rohit Roy is an extremely >> Read More... , Ronit Roy Ronit Roy (Ronit Bose Roy) was born on 11th Octobe >> Read More... , Suresh Menon Suresh Menon was born on 10th January 1967 in Mumb >> Read More... , Narendra Jha Narendra Jha is an actor from India who is best kn >> Read More... , etc. Directed by Sanjay Gupta Sanjay Gupta is an Indian filmmaker who has even p >> Read More... , Kaabil told the story of a blind man who meets a blind girl, and they fall in love. After getting married, the girl, Supriya, is tortured and repeatedly raped by a local man who is the brother of an influential politician. Unable to bear the pain and humiliation, Supriya commits suicide. After that, Rohit, her husband, gets no help from the law, and so he takes it upon himself to bring the wrong-doers to justice. Kaabil was a critical and commercial success.
4. Maatr
...

 
Maatr is a very recent film featuring Raveena Tandon Raveena Tandon is an Indian film actress who is kn >> Read More... , Divya Jagdale Divya Jagdale is best known from her stunning film >> Read More... , Madhur Mittal Madhur Mittal began a new phase of his career in 2 >> Read More... , etc. Released in April 2017, this is the film about the gang rape of a mother and her daughter. After that horrific ordeal, they are refused help by the police and the Indian legal system. Helpless and angry, the mother decides to seek revenge from the rapists and teach them a lesson for the heinous crime that they had committed. Set in Delhi, which has been long considered the rape capital of India, this film speaks about the sad plight of women in a ruthless world.
5. Table No. 21

 
Table No. 21 is a 2013 film starring Rajeev Khandelwal Rajeev Khandelwal is a model turned film and telev >> Read More... , Paresh Rawal The Padma Shri award winner who shot to fame with >> Read More... , and Tena Desae Tena Babbar Desae is an Indian actress born on 24t >> Read More... . The film's plot follows a couple, Vivaan and Siya, who win a holiday to the Fiji islands in a lucky draw. There, they meet Mr. Khan who invites them to participate in a live game involving personal questions and daring tasks. Mr. Khan later turns out to be the father of a guy named Akram who had become mentally challenged after being ragged in college at the hands of the couple. The game was a setup to seek revenge for the condition of Akram. The film depicts the horrific reality of ragging in colleges and its effects on an individual.
...
6. Madaari

 
Madaari is the story of a man named Nirmal who kidnaps the son of the Home Minister Home Minister belongs to the game show genre. Zee >> Read More... to seek revenge for his son's death which occurred when a bridge had collapsed due to the negligence and corruption present in the Government officials. Madaari highlights social issues like corruption, gross negligence, and apathy that have gripped the country. Directed by Nishikant Kamat Nishikant Kamat is a famous director of Indian fil >> Read More... and starring Irrfan Khan, Jimmy Shergill Jimmy Shergill is a renowned Indian actor and prod >> Read More... , Vishesh Bansal Vishesh Bansal is an extremely talented young kid >> Read More... , Nitesh Pandey Nitesh Pandey is a veteran TV and movie actor. His >> Read More... , etc, Madaari was a well-executed saga of a heart-broken father who takes it upon himself to expose the reality of the State so that nobody else has to face what he did.
...
7. Ek Villain Click to look into! >> Read More...

 
Mohit Suri's film, Ek Villain, starred actors like Shraddha Kapoor, Siddharth Malhotra, Riteish Deshmukh Riteish Deshmukh is the son of a politician, late >> Read More... , Aamna Sharif Aamna Sharif is an Indian Movie Actress and Hindi >> Read More... , etc. The film was adapted from a South Korean film named I Saw The Devil. Ek Villain follows the story of Guru Divekar Bio coming soon... >> Read More... whose life is turned upside down after his beloved wife is killed at the hands of a ruthless serial killer, Rakesh Mahadkar, who kills women to control his frustration with his miserable life. Guru makes it his mission to track down his wife's killer and avenge her death. Ek Villain was especially praised for the gripping performance of Riteish Deshmukh in the role of the serial killer.
...
8. Agneepath

 
Hrithik Roshan's Agneepath is the remake of Amitabh Bachchan's Agneepath which released in 1990. The film is an epic journey of Vijay Dinanath Chauhan who is forced to witness the public killing of his father in his childhood at the hands of Kancha, a mafia king of the village. Vijay grows up and makes it his life's ambition to kill Kancha and avenge his father's wrongful death. He gradually makes his path towards his adversary clear and gives up his life to fulfill his revenge. The film also starred Priyanka Chopra Born on 18 July 1982, Priyanka Chopra is an establ >> Read More... , Sanjay Dutt July 29, 1959, was the day when the two legends of >> Read More... , Rishi Kapoor Rishi Kapoor is an actor born in the prominent Kap >> Read More... , Om Puri Om Rajesh Puri is one of the widely noted senior a >> Read More... , Zarina Wahab Zarina Wahab is a veteran and well-experienced Ind >> Read More... , etc.
...
9. Fan

 
Shah Rukh Khan's 2016 film, Fan, was a story of Gaurav Chandana, whose obsession with the superstar Aryan Khanna Aryan Khanna is a name that resonates with talent >> Read More... drives him towards crime and madness. After being shunned by Aryan, Gaurav develops a searing hatred towards his former idol and goes to desperate lengths to seek revenge from Aryan and to make Aryan acknowledge his importance and apologize for his rude conduct. Fan featured SRK in a double role, along with actors like Sayani Gupta Sayani Gupta is a relatively new Bollywood actress >> Read More... , Waluscha de Sousa, Shriya Pilgaonkar Shriya Pilgaonkar is the actress, stage level perf >> Read More... , , etc. Fan was critically appreciated for SRK's performance.
10. Hate Story 3

 
The third film of the Hate Story franchise, Hate Story 3 starred Sharman Joshi Sharman Joshi was born in Mumbai, Maharashtra to a >> Read More... , Daisy Shah She is an Indian actress, dance, and model. She to >> Read More... , Karan Singh Grover Karan Singh Grover is a famous Indian actor who is >> Read More... , and Zareen Khan. It is the story of revenge taken against AdityaDewan and his wife Siya, who had conspired to kill Aditya's elder brother and Siya's former fiancé, Vikram Diwan. After having survived the murder attempt, Vikram is grievously injured, and his friend, Karan, seeks revenge against the wrong-doers. Hate Story 3 received mixed reviews from critics and was able to earn moderate amount of money at the box-office. The film's director is Vishal Pandya Vishal Pandya is a Bollywood Director and Screenpl >> Read More... .