Childhood love is an exchange of feelings between two young persons. It is said that childhood love is infatuation and is not valid. But then there are various lucky couples who found their true love in childhood. These type of love stories mostly start from friendship and later gets stronger.
Some Bollywood celebrities have also found their true love in their childhood sweetheart and are setting goals for society. So let us list a few of them.
Shahrukh and Gauri Khan are one of the most admired couples in Bollywood. They have known each other since their school days, and Gauri married Shahrukh in a Hindu ceremony when he had nothing and was just a struggling actor. Srk is called as 'King of Romance,' but he is a single-woman man, and that is what makes him unique, loved, and attractive.
...
2. Ayushmann Khurrana And Tahira
Ayushman and Tahira have known each other since college, and their parents were friends. The duo was good friends, too, and later, their friendship blossomed into love. The couple married in 2011. Even when Tahira was caught with cancer, Ayushmann stood with her as her strength and supported her.

Varun Dhawan and Natasha Dalal are childhood lovebirds who give us primary goals. They are childhood friends who later developed feelings for each other and got married in 2021. Their love story was a private one that started in school and turned into marriage.
...

4. Jackie Shroff And Ayesha Shroff
They are also a couple that serves as an inspiration to young couples. Ayesha and Jackie have known each other since school time and fell in love. It is said that Ayesha fell in love with Jackie when she was merely 13. They married each other in 1987 and now have two adorable kids. They have one of the most beautiful long-term childhood relationships in Bollywood.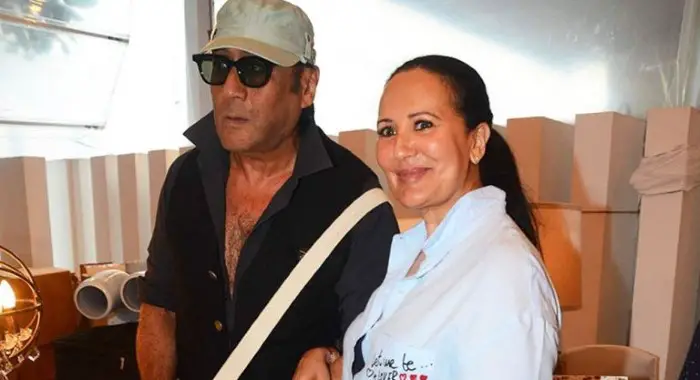 ...
Bobby Deol and Tanya have one of the most adorable love stories in Bollywood. Bobby drooled over Tanya and fell in love with her at first sight. He even proposed to Tanya on his knees, and they married in 1996. They have two kids, and their story is one of the most everlasting ones.
Fardeen Khan and Natasha were family friends. They have known each other since their childhood and grew up together. They fell in love and even dated for years. Fardeen proposed to Natasha on his knees in an airplane. They have a filmy and adorable love story and are blessed with twins.
...
Suniel Shetty and Mana also have a beautiful love story. It is said that Suniel saw Mana, and to remain close to her, he befriended his sister. Later, they both started dating and fell in love. Their marriage was not easy because of cultural differences between the families. But they convinced their family and got married in 1991, and now have two kids.
...
8. Zayed Khan And Malaika Parekh
Zayed and Malaika are childhood sweethearts. They knew other from the beginning and even went to the same school. Their high school love turned into a marriage in 2005, and they are happily married to each other. The duo is blessed with two adorable kids who are happy together.
...
9. Manish Paul And Sanyukta Paul
Maniesh Paul is an actor and TV host. He met Sanyukta when they were in the class nursery. The couple started with friendship, and later, their bond blossomed into love. The duo started dating in 1998 and dated for an extended period. Later, they married in 2007 and are now happy with two adorable kids.
...
Emraan Hashmi is a famous actor known for his intimate scenes in his movies. But Emraan always had his eyes set on a single girl and was a loyal boyfriend. Emraan dated Parveen for almost ten years, and they were childhood sweethearts. They helped each other to build their careers and got married at a private ceremony in the year 2006. They have seen a lot of hurdles together but are living a happy life with a son.