The National Film Awards, established in 1954, being one of the most prominent and prestigious film awards in India has failed to make a permanent appearance in the careers of some of our most famous actors. Here are the top 10 actors who have not yet received a national film award.
Having done some hard core as well as light movies such as Lakshya, Agneepath and, Zindagi Naa Milegi Dobara and Koi Mil Gaya, he is one of the most talented actors we've seen. We love him not just for his looks and his dance moves, but also for his varied acting skills. Yet, he is one of the actors who hasn't won a national award, not even a single nomination yet.
Referred to as the 'first superstar' of the Indian cinema, Khanna has acted in 18 consecutive hit films, an unbroken record to date. He was considered as the ultimate romantic hero of his time, with some of the best romantic movies of all time in his bag, to name a few are'Aan Milo Sajna' and ' Amar Prem'. Yet,none of his films have ever been nominated for a National Award.
3. ' Sridevi'
One of the most beautiful actresses of her time, Sridevi was given the title of the first female Superstar of Hindi cinema. Having started her career as a child actress, she acted in a range of movies right from Tamil, Telugu, Malayalam and Kannada to Hindi films. She made a huge comeback after 15 years in English Vinglish in 2012. Despite her being such a tremendously successful actress hasn't received a single nomination for the National Awards till date.
Being one of the biggest stars in Hindi cinema, he has a huge fanbase and has acted with many talented actresses of our time right from Madhuri and Kajol to Deepika and Anushka Sharma. He has done phenomenal job in movies like Chak de India, Swades etc. He is known as the romance superstar and also the king khan of the industry. Despite giving many blockbusters, he hasn't been able to bag a National Award so far. We never know, may be it's just on its way.
5. Dev Anand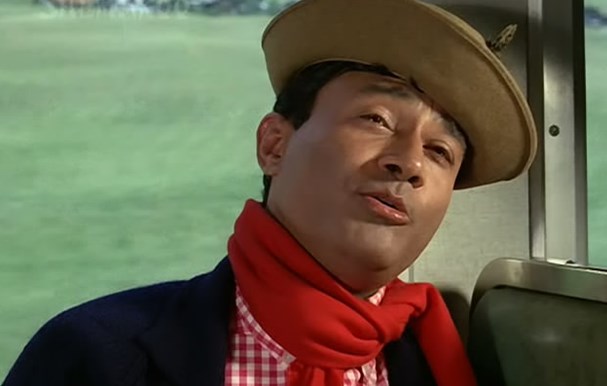 An actor, writer, director, producer and not to mention comedian; he was an all-star. He made many successful movies, none of which received a single nomination. Not only did he act, but also directed quite a few movies. He is regarded as one of the most influential actors in the history of Indian cinema.
6. Dilip Kumar
Known as the 'Tragedy King,' he was subsequently described asthe 'ultimate method actor' after popularizing the 'Stanislavski' method of acting. He holds the Guinness world record for having won the maximum number of awards by an Indian actor, yet he has not received a single nomination for the National Awards.
7. Katrina Kaif
A phenomenal actress of our time, not to mention her beauty, she has acted with many actors both much older to her as well as younger to her and yet she manages to pull off the chemistry in every single one of her roles. Having acted in numerous hits, none of her movies ever caught the attention of the National Film Awards, leading to zero nominations
8. ' Govinda'
Govinda, an actor, comedian and a great dancer, has acted in films that spread through all genres of entertainment, including family, drama, and romance. Though he had a few box-office flops, he has come out with many successful and hit movies like Hero No. 1 and Haseena Maan Jayegi. Govinda remains one of the actors who hasn't yet received a nomination for the National Awards.
9. Anupam Kher
He is one of the most versatile actors,having done roles right from that of a comic character to that of a serious one. He has played the protagonist as well as the villain through the course of his career. In this long span of his career, he has never been nominated for a National Award.
10. ' Dharmendra'
He is a veteran Bollywood actor, producer and a politician now. Having given many hits to the Indian cinema, Dharmendra is known to be 'action king' or 'He-man' of the industry. He has played in lead in all-time favourite on Indian audience- Sholay. He has received several awards, however National award has been in his luck so far.