Bollywood stars, just like regular people, have experienced a lot of difficulties due to the outbreak of a deadly virus that appeared at the beginning of the year. Is 2020 a huge disappointment for them or have they managed to make the best out of it, despite the inability to travel, work and socialize? One thing is for sure, the new way of living didn't bypass anyone, and celebrities had to adjust to new circumstances and completely convert their lifestyles. Let's find out what 5 most famous Bollywood stars have been up to during the coronavirus lockdown.
Deepika Padukone - Wellness guide
Even though she is relatively young, this gorgeous actress has achieved a huge success and she's known as someone who's spreading awareness about mental health disorders. Since the time of coronavirus lockdown is challenging for all people, especially those with mental illness, she decided to create a wellness guide. This guide contains advice on how to beat anxiety and symptoms of depression during the COVID-19 pandemic. Is she taking her own advice as someone who was suffering from depression? According to her social media, she's spending time with her family, playing social games, sharing laughs, and trying to be present in each moment. She's also reminiscing about old times and her successful roles while sharing photos with her Instagram fans.
Salman Khan - Being Human masks
Salman is present in the film industry for over 30 years but he's also recognizable by his promotion of humanitarian causes. Being Human Foundation is a very successful charity, which includes selling T-shirts and other products online and in stores, and the portion of the profit goes to the underprivileged. Since the coronavirus is still present all over the world and as experts claim, we have to get used to it, masks have become a regular accessory in our lives. Salman is promoting masks on his social media, inviting people to be responsible and human. When people buy his Being Human mask they get one for free so they can give it to someone in need. For this famous actor and television personality, the time of coronavirus is an ideal time for doing charity and he sets a good example.
Sunny Leone - Back to work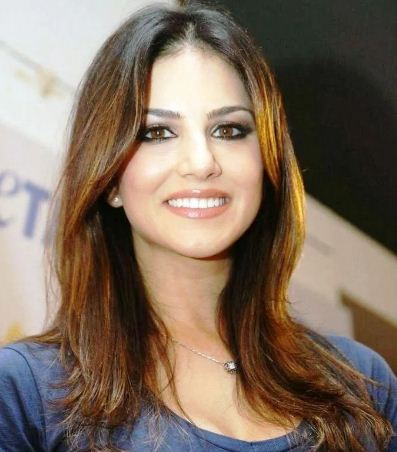 Coronavirus pandemic messed up a lot of plans when it comes to the careers of celebrities. Sunny Leone moved from India to the US so her family can be safe, but she didn't waste much time during the lockdown. Luckily she had a chance to work online while she was forced to stay at home since she is a brand ambassador for a very successful company. (find out more details
here). Having a side-gig in this difficult time is an amazing thing. This stunning actress/singer was back to her regular work after several months and started shooting her new song. Even though it feels different to work after such a long time, Sunny claims that it's a lot of fun for her. She and her associates made sure that all the safety measures on the set were met. Even though they all wore masks, they managed to have fun.
Aishwarya Rai Bachchan - Faith in God
This beautiful Actress had a rough time after her husband Abhishek Bachchan and his father Amitabh Bachchan were tested positive for the coronavirus. Besides putting her job on hold, coronavirus has caused a lot of stress and sleepless nights. Every person copes with stressful situations differently, and it seems like Aishwarya kept optimistic thanks to her faith in God. This is visible on her social media, where she expresses her gratitude to God and shares support to her loved ones, but the latest photo she posted caused a lot of reactions. The latest picture on her Instagram profile shows the evil eye, and the caption says "God bless always". A lot of her fans were confused with this picture, and they've left some disapproving comments below the picture. They've connected this photo to the devil, even though its purpose is to fight evil eyes.
Varun Dhawan - Family loss
The hardest thing about the pandemic is losing someone you love to this vicious virus and not being able to see or hug your loved ones. Varun Dhawan experienced a loss and that's when he realized that people are not taking the situation seriously as they should. He said goodbye to his maternal aunt with so much sadness and turned to humanitarian work. This successful movie star transferred money into the accounts of 200 dancers and will continue to help until the COVID-19 crisis is over. Lately, he posted a photo from his upcoming film Coolie No 1, where his character is wearing a mask. It shows that he's responsible and willing to adjust to the current situation even when it comes to shooting films.