Who doesn't know ? He's one of the most famous fashion designer, nationally and internationally. Everyone wants to wins the attires designed by him. We present to you 10 hunks of Bollywood who have walked on the ramp for Mr Malhotra.
1. Sidharth Malhotra Sidharth Malhotra is an Indian actor who was born >> Read More...
Sidharth Malhotra walked the ramp for Manish Malhotra wearing a black sherwani with red collars, and looked stupendous.
...
2. Sonu Sood Sonu Sood is a famous Indian Cinema actor, model w >> Read More...
Sonu Sood has walked the ramp wearing a Manish Malhotra attire and looked handsome and stunning as always. He wore a black sherwani.
...
3. Ranbir Kapoor Ranbir Kapoor is a noted Indian film actor. He was >> Read More...
...
Ranbir Kapoor, the very handsome and cute actor of Bollywood, looked amazing, when he wore a Manish Malhotra's designed White Sherwani and draped a heavy worked dupatta and totally nailed the look.
4. Arjun Kapoor Arjun Kapoor is a Bollywood star. He was born on 2 >> Read More...
...
Arjun Kapoor wore a blue kurta, covered by a coat and a navy blue stole and looked dapper, like he always does.
...
5. Shahrukh Khan
The Badshah of Bollywood has also walked for Manish Malhotra in a fashion show, wearing a white printed kurta and pajama and looked like a king, like everyone calls him.
...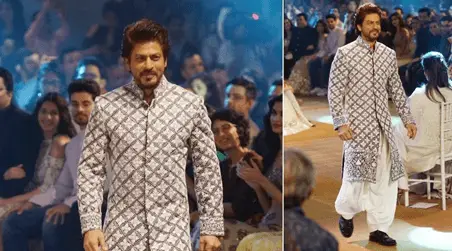 6. Imran Khan Imran Khan is an Indian film actor, who is famous >> Read More...
...
Imran Khan wore a Manish Malhotra designed black sherwani, salwar, with a white stole and totally grabbed everyone's attention on the ramp.
7. Sushant Singh Rajput Sushant Singh Rajput is one of the famous Indian t >> Read More...
Sushant Singh Rajput wore a Manish Malhotra designed black sherwani and beautiful accessories that were adding grace to the outfit, with a red side pocket handkerchief and looked dapper.
8. Fawad Khan
Fawad Khan, famous Pakistani actor, has made a significant place for himself in Bollywood, making everyone falling in love with him because of his looks and acting skills. He has walked the ramp for Manish Malhotra wearing a bridal collection outfit - a black sherwani and maroon stole and looked killer.
9.
Akshay Kumar has walked the ramp for Manish Malhotra, in a black suit and looked dapper. His look for worth-applauding for.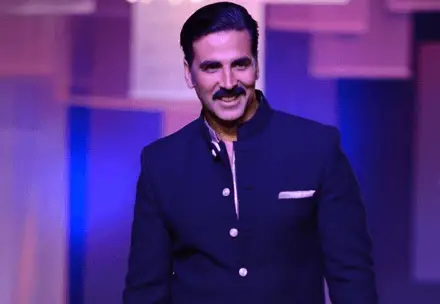 10. Ranveer Singh Ranveer Singh Bhavnani is an Indian movie actor wh >> Read More...
The ever-stylish, power-packed and humorous actor, Ranveer Singh, wore a Manish Malhotra designed red sherwani and walked the ramp for a social cause, and it was highly appreciated by the people there.