Love is a very private affair, but it is not the case for the celebrities. Their fans follow them like anything and so does the paparazzi. Their private life is very much highlighted as they are celebrities. The celebs, on the other hand, follow some odd dating patterns. They go out with a lot of people before finally deciding their partner. Sometimes it may seem as they have made a final decision as they get engaged to that person but it is a false alarm. They end up splitting and marrying someone else.
1. Abhishek Bachchan and Karisma Kapoor
They were one of the power couples back in time. Their romance was no secret, and they got engaged on Big B's birthday dinner dated on 11th October, 2002. After that, at the time of Shweta Bachchan's marriage, they gave some negative vibes, and later their engagement was called off. The reason for the break up is still unknown.
2. Akshay Kumar and Shilpa Shetty
This couple gave audiences hope that off-screen romance is a thing. They both were so much adored on and off screen. Shilpa Shetty also admitted that she was falling for our Khiladi, but the relation took a sharp turn when the news of Akshay dating Twinkle Khanna came up.
3. Vivek Oberoi and Gurpreet Gill
It was rumored that before coming into the industry, Vivek was engaged to Gurpreet, but after a break through because of the work pressure, they eventually drifted off. This made them call off the engagement.
4. Akshay Kumar and Raveena Tandon
They both formed a fierce couple both on screen and off screen. The rumors of them having an affair came up after their movie Mohra. It is even said that they got engaged in a temple, but Akshay's new interest in another actress broke the relation.
5. Karishma Tanna and Upen Patel
They were a reality show couple who got together in the show Big Boss. The audience thought it was a publicity stunt, but the couple got hitched on the stage of Nach Baliye Season 7. This led the fans assuming that the couple will be married soon, but then suddenly they broke up.
6. Gauhar Khan and Sajid Khan
This is new news but the couple was together before they were famous. Later they broke up for some unknown reason. This surprise couple was engaged before their breakup.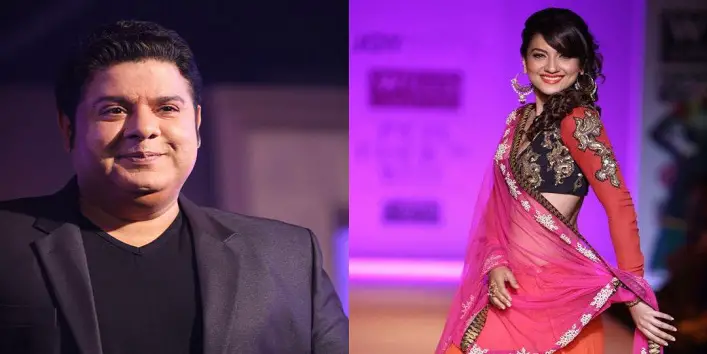 7. Sangeeta Bijlani and Salman Khan
They were one of the power couples in the 90s. The couple even had their wedding dates declared, but then Sangeeta called it off after she got to know that he was cheating on her.
8. Barkha Bisht Sengupta and Karan Singh Grover
Karan has always been the chocolate boy of the small screen. This couple surprised us as it was an extramarital affair for Karan. He met Barkha on the set of Kitni Mast Hai Zindagi. They were engaged in 2004 but then parted their ways in 2006.
9. Priyanka Bhatia and Neil Nitin Mukesh
They both were a couple for two years, and even decided the wedding dates. Later, for some unknown reason, Neil called off the wedding.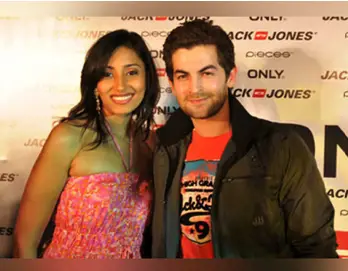 10. Romit Raj and Shilpa Shinde
The Big Boss famed Shilpa dated Romit, and even declared the marriage dates but called off their wedding at the very last moment.