Accidents on sets have resulted in severe injuries over the past couple of years, some of them resulting in lawsuits. While the buzz of a movie or a TV show shooting can liven up the town, an incident can create panic. The film industry isn't immune to workplace accidents. As viewers demand better effects, stunts, not to mention action-packed scenes, the risks actors and other professionals take increase. Action-packed Bollywood blockbusters don't just look dangerous – they really are. Accidents still happen, and negligence standards on the film sets are the same as in any other setting. Look over the list of Bollywood celebrities who sustained severe injuries while filming.
1. Varun Dhawan
Varun Dhawan was paid his highest fee for the Coolie No. 1 remake. The movie has more color and slickness than the original version, yet it's largely agreed that it's louder and flashier. Varun, together with Sara Ali Khan, recreated the magic of Govinda and Karisma Kapoor. Besides all the fun in Goa, the Bollywood actor hurt himself severely on the set. His stunt went terribly wrong. While shooting a scene on the fringes of Pune, which required the star to complete some close-up shots inside a car that was hanging off a cliff, Varun discovered that the car door wouldn't open.
Varun managed to get out of the vehicle thanks to the help of a stunt coordinator. Although the film's team had rehearsed the stunt sequence time and time again, they couldn't have predicted what would happen. This shows that, even if things are undertaken under the supervision of stunt coordinators, and all safety measures are in place, things might go wrong. The Bollywood actor demonstrated calm during the crisis. While everyone on set panicked at the sight of the car balanced on edge, Varun was calm and stepped out of the vehicle.
2. Parineeti Chopra
Parineeti Chopra sustained an injury while shooting for Saina, a biographical sports film based on the life of badminton player Saina Nehwal. It's only recently that the Bollywood actor opened up about the movie and shared how filming took a toll on her health. She suffered an injury and had to seek physiotherapy under her doctor. Parineeti doubled her training efforts to play the sport right. The extensive badminton training led to a severe neck injury. Playing badminton gives the body a rigorous workout so that anyone can end up with unexpected injuries. Parineeti shared a picture of herself wearing a neck cast on social media. The shooting was postponed because of the incident.
3. Farhan Akhtar
Farhan Akhtar gets into the sports arena with his Amazon Prime Toofan. The movie tells the story of a boxer who struggles on his journey to make it to the national-level competition. It's a tale of grit and glory, with Mumbai in the background. It seems that Farhan injured his hand during training. The celebrity from Bollywood is notorious for taking more effort than is expected of him, so it doesn't come as a surprise that he did the same thing with Toofan. He sustained a rather painful elbow injury while shooting for the action scene.
Posting x-ray images on social media, Farhan disclosed that he fractured his hamate bone. If you punch someone aggressively, you'll no doubt feel a sharp pain in your wrist. Not being allowed to have painkillers, the star turned to ice packs. The actor stated that the pain didn't bother him as much as the annoyance he felt. Farhan underwent rigorous training of the body, mind, and soul for Toofan. The injury proves that the actor doesn't take shortcuts. Farhan says that he's still boxing regularly at the gym. If you'd like to see his stunning performance, you'd better not miss Toofan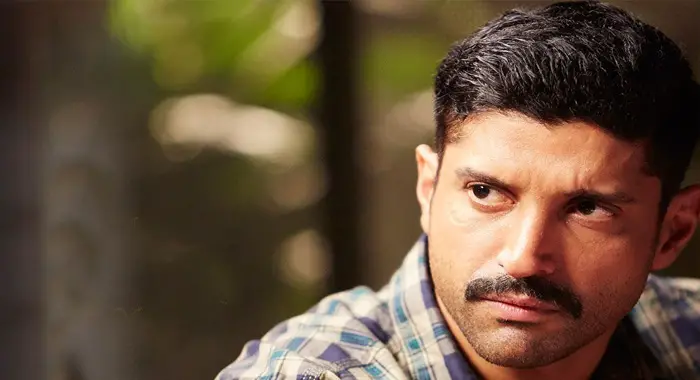 4. Disha Patani
Disha Patani rocked each look in her movie Malang. The action thriller, filmed in Goa and Mauritius, is about a couple who confronts two police officers. Disha recalls being injured on set while shooting a water scene. What happened was that she couldn't hear with one ear days in a row, being in a state of shock. The actress received immediate medical attention, so the situation didn't escalate. Interestingly, Disha hurt her knee during filming Bharat with Salman Khan. She made her acting debut in 2015 with the production Loafer. The star does everything you would expect of her.
5. Sonam Kapoor
Prem Ratan Dhan Payo was the second-highest-grossing Bollywood movie of 2015. Staring alongside Salman Khan, Sonam Kapoor played the role of Rajkumari Maithili Devi, a princess from the royal family of a kingdom named Devgarh. She got injured during a routine scene. Sonam tripped, not because she was clumsy or anything, but because the Lehenga she was wearing was too long. The biggest, most dramatic option can be tempting, but it's not always the best choice. A long dress adds glamor to any look, yet it can easily send you into a stumble.
Sonam's dress was too heavy and, as a result, she tripped. It's one of the most common types of accidents that you can make a compensation claim for. The Bollywood actress didn't sue for the less-than-desirable event. On-the-set injuries are pretty common, regrettably. The bad part is that most of them go unreported. Tripping hazards include but aren't limited to wiring, cables, and ropes. It's up to the production company to make sure that health and safety standards are achieved and maintained through the process.
6. Sidharth Malhotra
Sidharth Malhotra filmed Marjaavaan back in 2019. The movie is a throwback to 80s Bollywood, a time of rhyming dialogues and much more. Raghu, an orphan, is brought up in the streets of Mumbai. A leader with harmful intentions changes his life completely. Not many know that Sidharth injured his hand while performing a stunt that required dealing with fire. The director suggested a double should pull off the stunt, but Sidharth insisted on doing it. It's a good thing that no fatality resulted from the injury.