Some movies have it all: glitz, glamour, and an undeniable swagger that sets them apart from the rest of the cinema world. Their protagonists are cool and seem to shrug off the risks associated with the casino lifestyle. If you're in the mood to dip into a film that features all of this and more, these are the best places to start.
#1 Ocean's Eleven
Ocean's Eleven is, in many ways, the quintessential casino movie. It has everything. A stellar cast that includes Brad Pitt and George Clooney, luxurious casino sets, and a story that's gripping to the last. Ocean's Eleven absolutely nails the effortless cool of the casino movie genre, but it doesn't actually delve too deeply into gambling. If you're a casino purist, you'll have to look elsewhere for your fix of gambling strategies and card table tricks.
#2 The Hustler
The Hustler is a rare beast, and Paul Newman is the star in this story about human emotion, ambition, and even frailty. Pool hustling is the medium through which these themes are explored, but plenty of casino and card-playing scenes are thrown in for good measure. If you're looking for a purely human story, The Hustler won't disappoint.
#3 California Split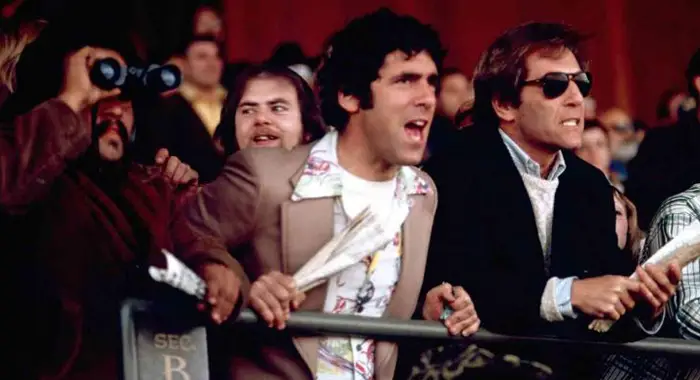 California Split is a movie for casino purists. If you visit the casino often or even spend time at an online establishment like www.jackpotcitycasino.com, you're certain to take a lot from this movie. It follows two professional gamblers as they make their way up through the world of poker. The movie doesn't shy away from the darker side of gambling (so it has a gritty underbelly), nor does it neglect to include some extremely detailed gambling scenes. There's lots of close-up casino action with the cards, and the stylish characters feel timeless.
#4 Croupier
Croupier's premise is unique, and the movie is unlike any of the others on the list. It follows the life of a struggling novelist who ventures into the casino world as a croupier. The casino scenes have all the style and luxury you would expect from movies of this genre, but the tone is also quite dark. Croupier is directed like a noir, so you'll catch more than few glimpses of the gritty casino underworld. The story is engaging and all the characters incredibly complex, so Croupier leaves a lasting impression.
#5 Mississippi Grind
Produced in 2015, this movie feels like a throwback to the casino stories of old. You won't find a much more atmospheric setting than New Orleans, and the story of two poker players is certainly engaging. They compete in tournaments that offer mounting prizes, and the tension builds at the same time. Ryan Reynolds stars, and, much like some of the other movies on this list, there's more than a hint of darkness to Mississippi Grind. Nonetheless, it still captures the swaggering cool, and effortless style of professional poker players. It features some intricately detailed card-playing scenes, too.