Gambling has been perceived as a subject of great interest by humans for a long time. There is no dearth of fun and entertainment in a casino. Gambling has been practiced worldwide for many years, and there are several online betting platforms. betting esport is a young and growing company that has over 1000 events daily to entertain. Movie-makers are always willing to experiment with stories and entertain the audiences. The risk attached to one's test with Lady Luck will make the viewers get exciting entertainment. So one needn't be surprised if casino slot games have been an inspiration for filmmakers for years together. These cinematic parts can have a big impact on how the audience thinks about betting and will even promote online games. Now let's see the top 10 Hollywood movies about gambling and casinos.
Uncut Gems (2019)
Adam Sandler's top-notch performance in Uncut Gems as a person who is lured towards the risky world of sports betting made it one of the best gambling films on Netflix. NBA betting takes up a major role in the movie. The movie's highlight is that it will make the audience empathize with Adam Sandler's well-etched character, Howard.
...
The House (2017)
The film-goers usually relate gambling to seriousness and deception. However, The House is an entirely hilarious film with an American couple presenting casino nights in the basement. Things go haywire soon. Will this weird couple achieve what they wanted? That's the crux of the whole movie.
Molly's Game (2017)
Well, you got it right! This movie is distinct from other gambling-related movies because it has a female character as the protagonist. Jessica Chastain's enacting of Bloom gives the movie a great touch. This movie is based on a true story. Bloom enters the world of gambling after being disregarded from a sports competition owing to an injury. Her transformation as her own boss from one who is doing games for her boss is the essence of the narrative.
...
Mississippi Grind (2015)
This gambling movie is focused on the lives of young poker players who want to accomplish in a poker game. The movie has its share of both humorous and exciting moments. Watch this gripping road trip film and the world of huge money bets. The mindset of the gamblers is realistically portrayed in the film.
...
This can be considered one of the greatest movies on gambling of all time. The lead character Mark Wahlberg One of the multi-awarded youngest and finest star; >> Read More... , who essays the role of a professor, is obsessed with casino gambling. His addiction is so much that he indulges in self-destruction. This movie sends across a profound message of not being too much addicted to anything, especially gambling.
...
Casino Royale (2006)
This 007 series starring Daniel Craig Daniel Wroughton Craig, born on 2nd March 1968, is >> Read More...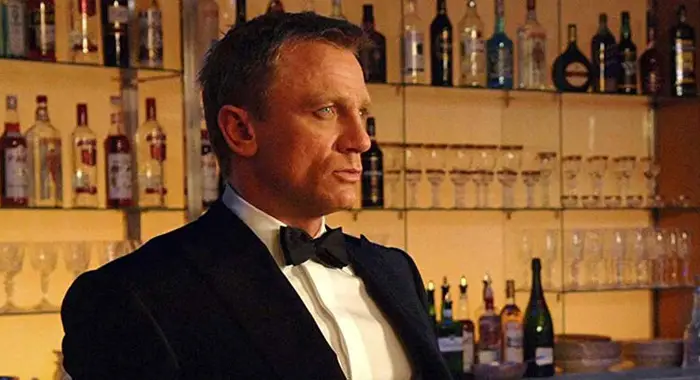 ...
Casino (1995)
With the background set in Las Vegas Serial Story Coming Soon... >> Read More... , Casino has some intense scenes that will not go well with the weak-minded person. Though there are no tense moments in the movie, its pace says it all. The movie is about greed, cheating, and the chase for money. Murder is also not missed here. Robert De Niro A legendary actor and one of the most influential >> Read More... nails it to perfection as the mobster who takes the responsibility of managing a casino.
...
Rain Man (1988)
This movie where and Dustin Hoffman He will play tricks in your mind as you watch his >> Read More... shared screen space has the former planning to steal all the money from his elder brother who has autism. This is because he finds that his father, who passed away, has only left him little. Eventually, Cruise takes his brother to Las Vegas and indulges in counting cards at the Blackjack table. This movie is a typical casino movie that shows the mentalities of those who want to get the best from the casinos.
...
California Split (1974)
California Split is about the lives of two gamblers who have their own share of wins through gambling. However, their life is a roller-coaster ride with downs too.  What intervenes to put an end to their gambling spree? This is what the movie is all about. This movie is a great take on friendship.
The Sting (1973)
Paul Newman Paul Newman, a man full of qualities was an Americ >> Read More... and Robert Redford One of the most remarkable voices in Hollywood cin >> Read More... join hands in this scam movie. They seriously try to accomplish a con, and the movie depicts it really well. The movie has plenty of poker scenes, and there are quite some twists in the movie. The movie has all the elements to keep you thrilled.
A bit of gambling may not be harmful, but still, the key is to gamble responsibly. That is also the message conveyed in most of the above-mentioned movies.