Cooking shows seem to be airing every time you turn on the TV and, without even meaning to, you get hooked up immediately. The explanation of why that happens is very simple. Cooking shows are entertaining and relaxing, and even though you might not be watching them learn how to cook, they offer escapism. These types of shows are easy to follow, usually portraying people with a background that most of us can relate to and showing us something most of us love: food.
Cooking shows have risen in popularity over the last few years, creating formats reproduced throughout the world. Famous cooking shows, such as Hell's Kitchen, have even been the source of inspiration for other entertainment industries, like iGaming. Besides being one of the most-watched competition shows, Hell's Kitchen has also become a hugely popular slots game that can be found at Genesis live casino. With an atmosphere that resembles the TV show perfectly, symbols that include various tasty-looking dishes, and Gordon Ramsay's head popping up from time to time, the slots game is a hit. But back to television... let's see what Indian cooking shows we can watch when we need to turn off and relax.
Raja, Rasoi Aur Anya Kahaniyaan
Streaming on Netflix, this docu-series explores the diversity of Indian dishes, from the traditional Masala Dosa that has stolen the hearts, or stomachs, of all foreigners, to the vast variety of vegetarian dishes that are staples in Indian culture. The series highlights what each state in India offers, in terms of flavors and spices, mixing it with the rich history of that specific region. The focus of Raja, Rasoi Aur Anya Kahaniyaan is on how regional flavors have transformed over the years, with 11 episodes full of history lessons and yummy foods.
...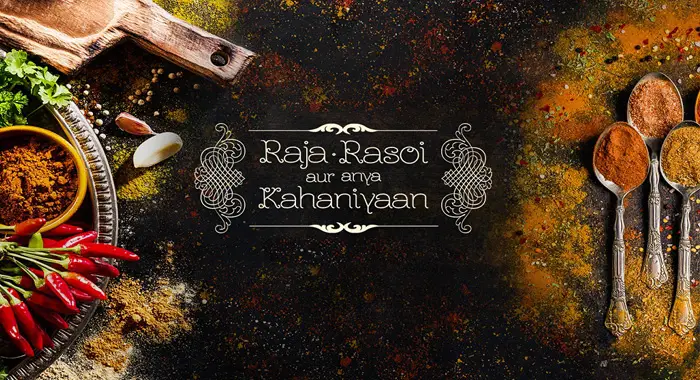 Itihaas Ki Thaali Se
Another cooking show that you can stream on Netflix or watch on YouTube for free, Itihaas Ki Thaali Se is only four episodes long and can quickly be finished in a day. Its goal is to attract the general public by explaining the origins of several culinary staples, including the world-famous samosas, India's favorite digestif paan, and the famous dessert - jalebi. The story behind every traditional dish is deepened by animated visuals that instantly catch your eye and make it hard to stop watching.
...
Twist Of Taste
Presented by Chef Vineet Bhatia, the first Indian chef to receive a Michelin star, and Chef Vikas Khanna, one of the judges of the MasterChef India MasterChef India is presented by the Indian dairy >> Read More... series, the cooking show explores the fusions between traditional and modern tastes. The two chefs travel across India in a quest to explore the diversity of various cuisines, as well as their modern-day influences. They interact with locals, and each time they visit a new city, a local food connoisseur joins them to share the area's hidden gems and food secrets.
...
Cooking shows are a symbol of entertainment, with more and more people jumping on this bandwagon, hoping they will learn something new about their own culture. Indian cuisine is the fourth most popular globally, and there probably is an Indian restaurant in almost every city across the globe. But is this fact surprising anyone considering how delicious and varied the dishes are?