Instagram is one of the most popular and most used social media in the world. With billions of accounts and active users, there has been a huge rise in Instagram celebrities. One specific segment of the Instagram celebrity market is the style market. Many stylish Instagram celebrities share everything from makeup to stylish outfits and even the dress code for casino.
Whether you are a guy or a girl, there is an influencer for you who can inspire you to dress better and more stylishly.
Here is a list of some of the top stylish Instagram celebrities:
Johannes Huebl
...
To land a woman like Olivia Palermo, you have to be a stylish guy. This formal model publishes photos on Instagram of his life, nature, and cities.
Maya Jama
Radio 1 DJ Maya Jama is an Instagram influencer who shares all the latest fashions. If you like staying up to date on the latest trends, you need to follow Maya.
Gennaro Annunziata
Gennaro is an Italian through and through. This stylish influencer inherited his father's tailoring business and took it to new heights. He shows how a true man should look.
...
An international model and model of the year, make sure that her posts are stunning in every way. 
...
Kate Bosworth has been described as a chameleon of style. She looks as chic in ripped jeans as she does in a red-carpet dress. She is a definite must-follow!
Alan Maramag
This stylish influencer has solved the problem many men have struggled with for decades. Finding a suit that can double as a separate blazer. Follow him to stay up to date and get ideas on suits and formal men's fashion.
Fabio Attanasio
...
Fabio is responsible for Bespoke dudes. He is considered the young Italian voice in the fast-growing fashion industry. His Instagram shows this too.
Emma Willis
Emma Willis is well known for her TV appearances, like The Voice. She has also been said to be one of the most stylish women on TV. She posts all the details of her favorite outfits, making it easy for you to recreate them.
...
Victoria Beckham's Instagram feed is not a one to miss.  She showcases her own looks and the latest pieces from the VB collection and other brands she is working with. Make sure you give her a follow.
Andrew Weitz
The best-dressed man in Hollywood is Andrew, and definitely someone you need to follow. Andrew is a consultant for men in and around Hollywood. This is a great person to follow for men's fashion tips and inspiration.
...
Khaled Nasr
This entrepreneur has an impeccable fashion style.  He has access to some of the best tailors in the world, and he uses that to perfection. The celebrity has been described as likable, relatable, and charismatic on his Instagram.
Caroline Flack
...
Love Island legend Caroline Flack is becoming well known for not only her TV work but for her style as well. Follow her to find out why.
Frank Muytjens
This design is well known across the world. However, his Instagram feed is filled with style and with cooking. A great mix of content to absorb.
Christian Kimber
Christian Kimber is known for being a well-dressed man, but that is only one side of him. He has also launched a shoe company which can be seen on his Instagram. You can see the latest and greatest fashionable sneakers on his feed.
Blake is a well-known actress, celebrity A-lister, and red-carpet fashion icon. Blake has an Instagram account that is spectacular.
Angel Ramos
This man owns a fashion company. So, look no further than his Instagram if you want inspiration, sneak peeks, and more.
Karl-Edwin Guerre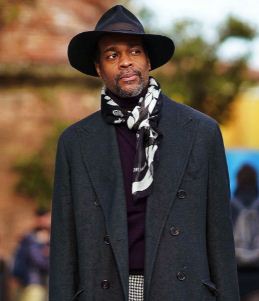 Karl-Edwin is an urban-style icon. This fashionista can give you new inspiration and tips on dressing in a more urban style way.
Darren Kennedy
He is the 2013 best-dressed man. However, he is more than just a TV face. He has a detailed Instagram account, too, where you can see just how well and stylishly dressed he is.
Alexa Chung
TV personality and model turned stylish fashion designer Alexa Chung manages to make just about everything look stylish in her Instagram posts. You can see all kinds of fashion on her Instagram, from animal print to dungarees.
Rosie Huntington-Whiteley
Rosie became a well-known name after her modeling work with the likes of Victoria's Secret. She has since gone into acting as well. You can find her Instagram filled with her exploratory lifestyle.
Being stylish in this online age has become so much easier, thanks to Instagram. You can now find inspiration and tips on these stylish Instagram profiles. Explore their profiles, find the ones you resonate well with, follow them, and improve the style in your life.