The original business model of Netflix was simple enough: the firm acquired the rights to movies and TV shows worldwide and then made its profit by charging its customers a monthly subscription to watch them. But then somebody at the company had a bright idea: why don't we make our own content instead?
That way, it could future-proof itself by making movies and TV shows that drew viewers specifically to its platform.
Has this new concept, a success? When you look at the viewing figures for the most-watched Netflix original movies of all time, you would have to say resoundingly so.
...
10 – Army of the Dead
Despite racking up astonishing viewing figures already, it is predicted that Army of the Dead will eventually notch 72 million views worldwide, and that's why it has forced its way into the top 10 despite only being released in 2021.
...
Directed by Zack Snyder Zachary Edward Snyder is also known as Zack was bo >> Read More... and starring an ensemble cast headlined by Dave Bautista The hardships in your life mold you to become the >> Read More... , Army of the Dead features a basic but fun premise: a motley crew of thieves, crooks, and bad eggs are tasked with breaking into the vault underneath a casino in Las Vegas Serial Story Coming Soon... >> Read More... . So far, so standard. However, this is a version of Sin City that is under siege from a zombie apocalypse.
If that all sounds too dangerous for your tastes, you can get your kicks by playing your favorite online casino games at home without fear of being overwhelmed by a flesh-eating monster (depending on your housemates).
...
However, if you can persevere through the near three-hour runtime, you will be rewarded by the movie's charm.
9 – The Midnight Sky
Nominated for the Oscar for Best Visual Effects in 2021, you already have a flavor of the glorious aesthetics of The Midnight Sky. This post-apocalyptic sci-fi adventure stars as a scientist racing across the Arctic Circle to reach a returning spaceship whose inhabits are unaware that a catastrophic event has decimated Earth.
...
With its maudlin tone and narratives of human connection and belonging, The Midnight Sky isn't for everyone. Still, it is a thought-provoking movie with Clooney in excellent form and unlike anything else in Netflix's huge library.
8 – Project Power
...
A superhero movie with a unique twist, Project Power has been watched 75 million times and counting. Anybody that takes Power, a stimulant narcotic, can enjoy unlimited superpowers for five minutes. Some use their power for good, others for more nefarious means – and a crack team of heroes is assembled to stop the distribution of power for good.
Starring Jamie Foxx and Joseph Gordon-Levitt, Project Power is a fun look at the dangers of giving people too much autonomy in their daily lives.
...
7 – Enola Holmes
Take the classic Sherlock Holmes template and flip it on its head – this time, his younger sister is the star of the show. Enola Holmes, played by Millie Bobby Brown Bio coming soon... >> Read More... , embarks on an epic adventure in London to find her missing mother – and as you would expect, not all goes to plan.
...
Being watched 76 million times and counting, unsurprisingly, Netflix is already planning a sequel.
6 – The Old Guard
Not the first movie to be inspired by a comic book and definitely not the last, is on top kick-ass form as the heroine of The Old Guard.
She is part of a group of mercenaries who traverse the globe completing missions, and with their regenerative qualities, these ancient warriors are tough to stop.
Costing an estimated $70m to make, The Old Guard has been watched nearly 80 million times on Netflix.
5 – Murder Mystery
This 2019 release saw Jennifer Aniston She became a household name in 1994 as she appeare >> Read More... and Adam Sandler Humour is the thing that emphasizes the character >> Read More... investigating a suspicious death aboard a billionaire's yacht.
As of June 2019, Murder Mystery delivered Netflix its highest viewing figures in an opening weekend, with over 30 million tunings within the first 72 hours of release. That number has since escalated to 83 million.
The movie opened to pretty negative reviews, but it's worth watching to see if you can uncover who the real murderer is.
4 – 6 Underground
Ryan Reynolds He is one of the dashing debonair of Hollywood. He >> Read More... and chums team up in this Michael Bay-inspired blockbuster to take down an evil terrorist, but their mission is made all the more difficult by the fact that they are 'ghosts' – as far as society is concerned, they no longer exist.
Costing a cool $150m, 6 Underground remains one of the most expensive original movies that Netflix has ever made, though it has since been rewarded with 83 million viewers.
3 – Spenser Confidential Click to look into! >> Read More...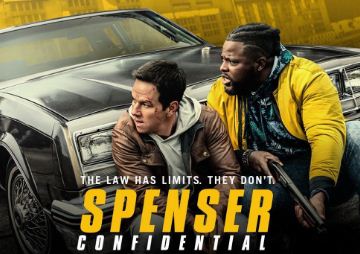 A typically rambunctious action movie from Peter Berg Peter Berg is multi-talented personality. He direc >> Read More... and regular muse Mark Wahlberg One of the multi-awarded youngest and finest star; >> Read More... , Spenser Confidential isn't a film you have to think about very much.
However, it's good fun and features the usual explosive drama you expect from a duo that served up Lone Survivor Click to look into! >> Read More... and Mile 22.
There have been nearly 90 million views of this 2020 release, so word of mouth is spreading fast.
2 – Bird Box Click to look into! >> Read More...
As a stylistic homage to A Quiet Place, some believe that Bird Box is nothing more than a cheap rip-off of John Krasinski's chilling horror.
However, Bird Box arguably stands up in its own right, with producing her best performance for a long time as a mother desperately trying to protect her children from unseen demonic forces.
All told, more than 80 million viewers have hidden behind their sofa to 'watch a movie that cost a relatively small $19.8m to make.
1 – Extraction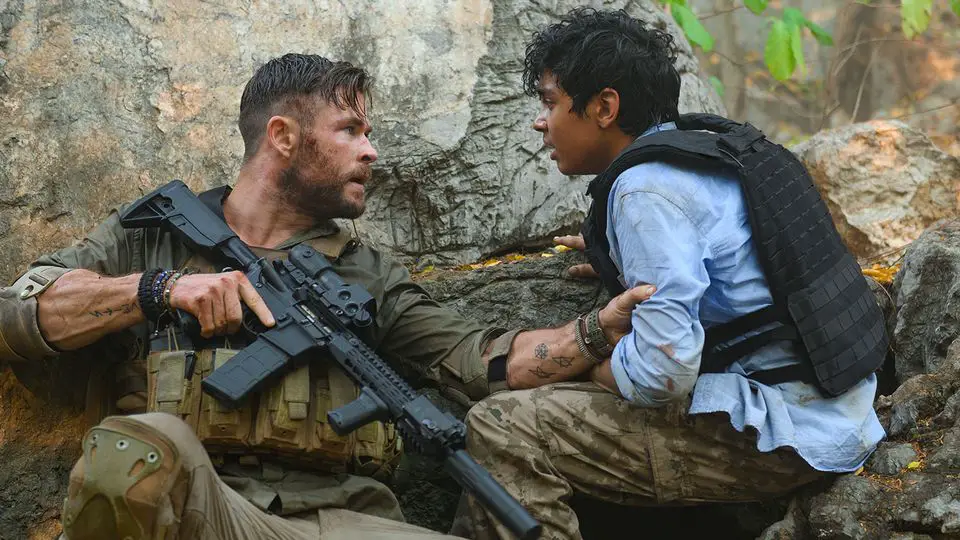 If you've read this list until now, you won't be surprised to learn that Extraction, a big-budget action movie, leads the way as the most-watched Netflix original of all time.
is the badass mercenary for hire sent to Bangladesh to rescue the son of an imprisoned drug lord from his captors.
What follows is an orgy of crazy stunts, heart-thumping action, and considerable violence – but will Hemsworth be able to save the day?